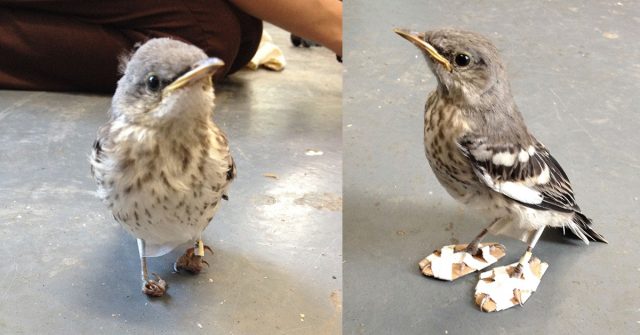 This baby mockingbird had injured her feet, causing them to 'knuckle' and making it difficult to near impossible for her to perch, walk around, or grasp objects.
Fortunately, some wonderful human beings at the California Wildlife Center came into contact with this baby bird and were able to craft her some Happy Feet.
Rescuers created two tiny "snowshoes" that were taped to her feet, which after two weeks of learning how to walk normally in them, her feet are able to adjust and heal.




"We needed to train her feet back to how they should be," CWC veterinarian Duane Tom said. "Essentially, we used pieces of cardboard to tape her toes into their proper position. It usually takes a week or two of wearing the snowshoes before their feet are back to normal."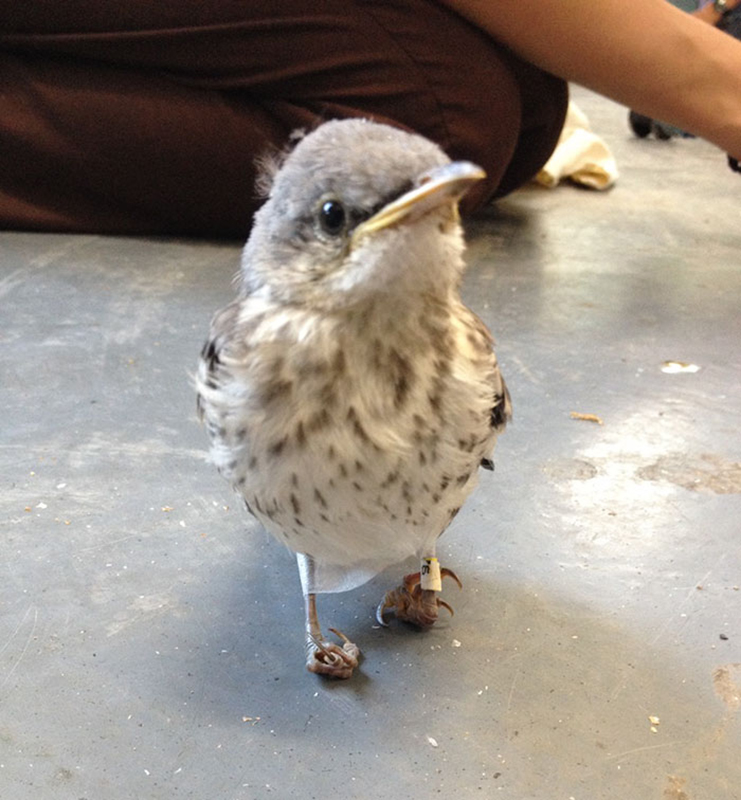 And the good news is, her feet were able to fully recover and she was released back into the wild successfully.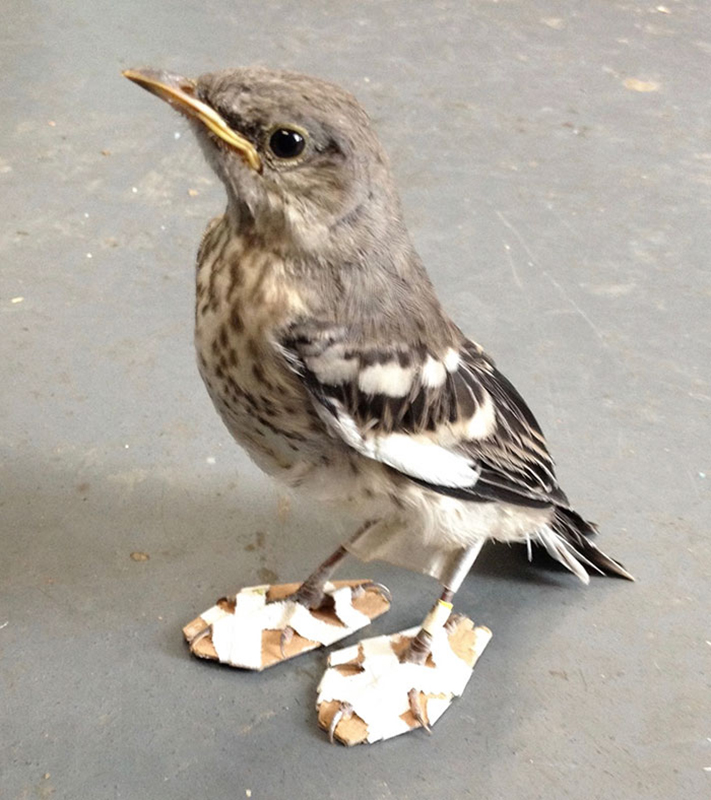 The suffering of animals can often go unnoticed, and even the tiniest effort can brighten the day or even the life of an animal who is struggling.
If you come across an animal who is injured or suffering, try to help them get in to a local animal shelter or veterinary clinic, and you just might witness something as wonderfully cute as this! If you're lucky, you also might receive a heartfelt smile of gratitude from one of these precious little ones, as relief and happiness enters their life again.
"Appreciate those who love you and help those who need you."
You are Loved.
See Also: Jon Stewart's 12-Acre Farm Is Now A Safe Haven For Abused And Neglected Animals