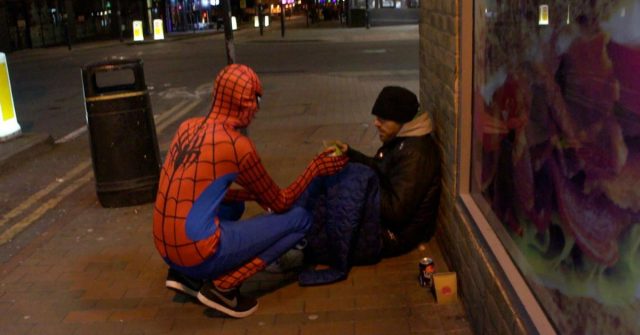 A real-life hero has been helping the poor and those in need on the streets of Birmingham.
Dressed as Spider-Man, the 20-year-old who wishes to keep his identity a secret buys food and sandwiches from supermarkets and then brings them to the homeless on the streets in his community.
"I've worked with homeless and vulnerable people for three or four years and love seeing the smiles on people's faces," he said.
"Then I thought 'if they are happy now, imagine how much bigger the smile would be if it was Spider-Man giving out the food.'"




A few times each week, between 9pm and midnight, he gets in his hero costume and searches for those who are hungry, cold, and sleeping outside.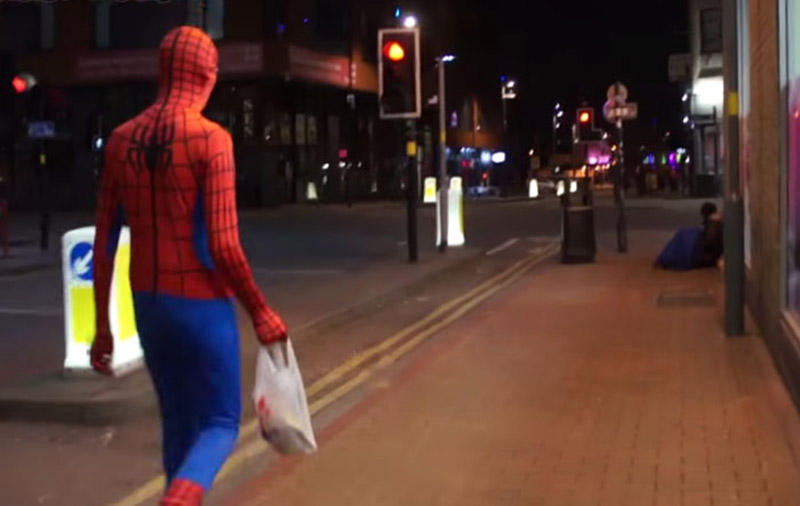 "I've learned that everyone is the same, we're all part of the human experience and I … believe that we need to look at everyone as humans and help each other the same as we would a close friend," the kind Spider-Man said.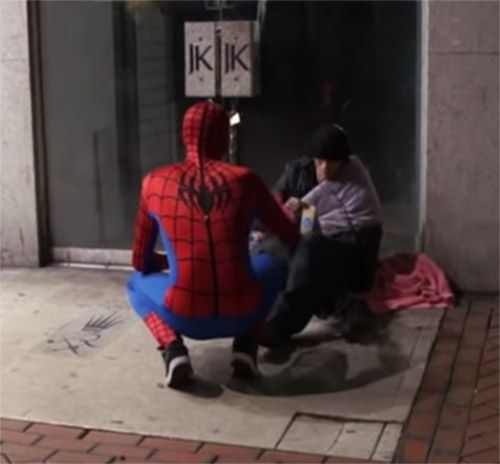 Not only is he bringing smiles to the homeless, but his kind heart hopes to inspire others to be a hero for the poor.
"Before when I was handing out food, no one would take a second look," he explained. "But when they see Spider-Man handing out the food, they come over and ask what I'm doing and are really interested. Most importantly [they] become inspired to get involved themselves."




News of the Spider-Man of Birmingham began to spread across the world and people have tried to fundraise and donate to his cause. He doesn't accept their donations, but instead kindly requests that they themselves go out into their communities and start helping the poor.
"People have seen me on Facebook or Twitter and they say what I am doing is really good. Some are even saying they want to do the same. I plan to do it for as long as I can."
He is also working to raise awareness and educate others on how big of a problem homelessness is, and why we need to help one another.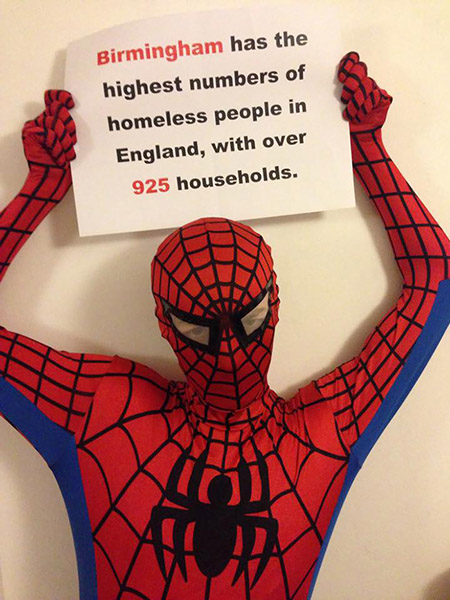 At just 20-years-old, the Spider-Man of Birmingham is showing us what a true hero is: someone who loves and cares for those who are suffering and in need.
You are Loved.
Watch the following video of the kind Spider-Man of Birmingham feeding the homeless:
See Also: These Kind Neighbors Repaired And Painted The House Of A Lonely, Retired School Teacher For Free