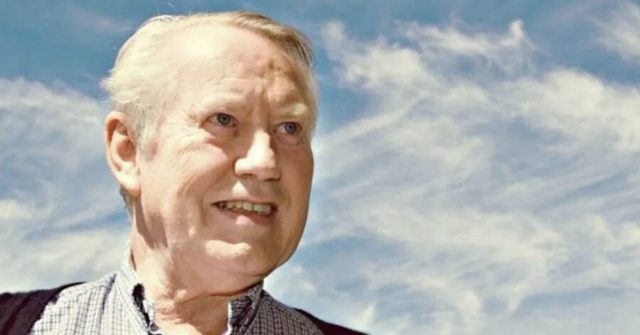 Billionaire Charles Feeney has successfully given away his entire $8 billion dollar fortune during his lifetime; something he wanted to do in order to see the effect his charity will have on making the world a better place.
Charles is one of the founders of Duty Free Shopping, a chain of retail outlets common in airports that offers tax-free goods to travelers. He is also a very private person known for living a frugal lifestyle. He doesn't own a car, or even a home, and he only has one pair of shoes.
Christopher Oechsli, the president of Charles' charitable foundation, The Atlantic Philanthropies, has been friends with Charles for more than 30 years. He mentioned that "Chuck" had once tried to live the luxurious billionaire lifestyle of overspending that many of the super-rich engage in, but that it just didn't suit his personality.
"He had nice places [homes] and nice things. He tried it on and it wasn't for him," Christopher said. "He doesn't own a place, doesn't own a car. The stories of his frugality are true: he does have a $10 Casio watch and carries his papers in a plastic bag. That is him. That's what he felt comfortable with, and that's really who Chuck has been."



While Charles would never force his views on other billionaires, Christopher remembers Charles wondering why some people would use their money on unneeded or extravagant toys when they could be helping people who are starving and suffering around the world.
"He would scratch his head and say 'how many yachts or pairs of shoes do you need? What is all this wealth accumulation about, when you can look about you and see such tremendous needs. What is all that wealth about if you're not going to do good with it?'"
It was during the 1980s, when Charles' company Duty Free Shoppers was making record profits, that he decided he wanted to donate his entire fortune to charity in order to make the world a better place.
"What am I going to do with it [all the money]," Charles recalled thinking. "Like many of the wealthy people today, they have [so much] money that they wouldn't be able to spend it."
Charles was inspired after reading an essay by billionaire Andrew Carnegie titled The Gospel of Wealth, which describes the responsibility of charity and philanthropy that the wealthy have. Andrew Carnegie himself gave away $350 million in the late 19th century, worth roughly $65 billion in today's dollars, and his essay declared that "the millionaire will be but a trustee for the poor." The words in the essay hit a deep note in Charles' soul.
"I have always empathized with people who have it tough in life," Charles said. "And the world is full of people who don't get enough to eat."
"Wealth brings responsibility. People must define themselves, or feel a responsibility to use some of their assets to improve the lives of their fellow humans, or else [they'll] create intractable problems for future generations."



Over more than three decades, Charles has given to numerous good causes in more than seven countries. His largest donations, totaling $3.7 billion, have been to schools and universities in order to promote higher education. He himself attended Cornell University for free under the GI bill after serving as a U.S. air force radio operator during the Korean war, and he has donated roughly $1 billion to his former school.
He has also given hundreds of millions to various human rights groups throughout the years. He has given $62 million in grants to groups campaigning to end the death penalty, and has given $76 million to organizations which strive to offer healthcare. He is also a large donor for groups which support equal rights for the LGBTQ+ community.
Charles gave away much of his fortune in secret for years, but after his company discovered that he had donated most of his stake in Duty Free to his foundation, his generous donations became known to the public.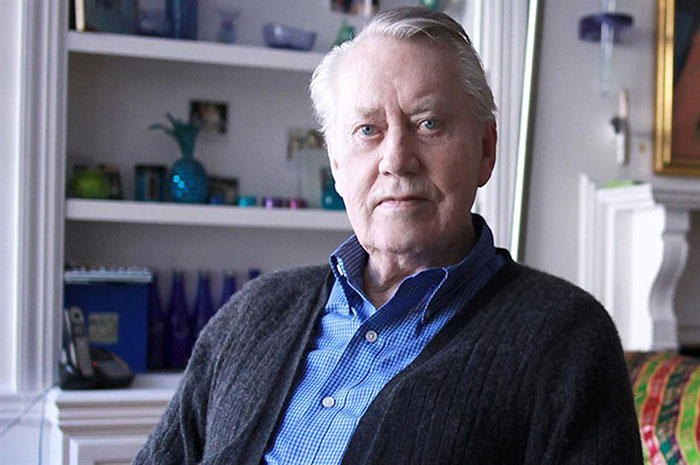 After his secret donations were revealed, Charles decided to speak with other billionaires in hopes of encouraging them to also give to charity. Charles' incredibly giving heart and generosity has inspired numerous billionaires to commit to donating the majority of their fortunes to charity as well; such as Bill Gates, Warren Buffett, Mark Zuckerberg and Elon Musk. Bill and Melinda Gates have themselves donated more than $36 billion to numerous wonderful charities and causes around the world.
"I remember meeting him before starting the Giving Pledge," Bill Gates said. "He told me we should encourage people not to give just 50% but as much as possible during their lifetime. No one is a better example of that than Chuck. Many people talk to me about how he inspired them. It is truly amazing. Chuck Feeney is a remarkable role model and the ultimate example of giving while living."
"Chuck's been the model for us all," Warren Buffett said. "If you have the right heroes in life, you're 90% of the way home. Chuck Feeney is a good hero to have."
In February of 2011, Charles became a signatory to The Giving Pledge, a pledge created by Bill Gates, Melinda Gates and Warren Buffett which has enlisted more than 90 of the world's richest to give the majority of their wealth to charity.
When joining The Giving Pledge, Charles wrote, "I cannot think of a more personally rewarding and appropriate use of wealth than to give while one is living—to personally devote oneself to meaningful efforts to improve the human condition. More importantly, today's needs are so great and varied that intelligent philanthropic support and positive interventions can have greater value and impact today than if they are delayed when the needs are greater."



Charles has a beautiful message from the heart for other billionaires who are considering giving to charity while they are alive, rather than after they pass:
"To those wondering about Giving While Living: try it, you'll like it."
You are Loved.
Watch the following documentary on philanthropist Charles Feeney Here:
See Also: Harry Potter Author J.K. Rowling Is One Of The First Billionaires To Fall Off The Forbes Billionaire List Because Of Charitable Giving