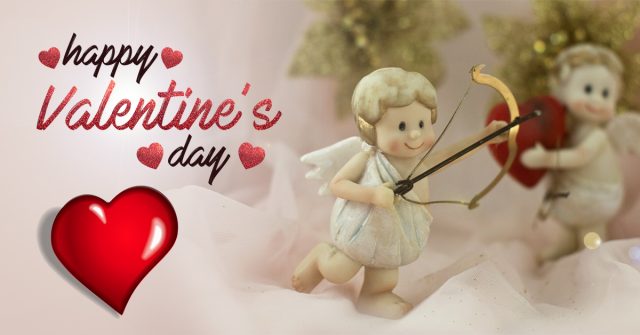 Valentine's Day is the holiday of love and compassion, the day for celebrating love together.
Here are 23 Beautiful Quotes of Love and of the Heart for you to enjoy and share on this beautiful day:




1. The minute I heard my first love story, I started looking for you, not knowing how blind that was. Lovers don't finally meet somewhere. They're in each other all along.
~Rumi
2. When I saw you, I fell in love, and you smiled, because you knew.
~Shakespeare
3. We are most alive when we're in love.
~John Updike
4. They invented hugs to let people know you love them without saying anything.
~Bil Keane
5. Love is unconditional acceptance, a tender heart, a gentle hand.
~Rand




6. For it was not into my ear you whispered, but into my heart. It was not my lips you kissed, but my soul.
~Judy Garland
7. If you live to be a hundred, I want to live to be a hundred minus one day so I never have to live without you.
~A. A. Milne
8. If you have only one smile in you give it to the people you love.
~Maya Angelou
9. Where there is love there is life.
~Mahatma Gandhi
10. It is a curious thought, but it is only when you see people looking ridiculous that you realize just how much you love them.
~Agatha Christie
11. There is always madness in love. But there is also always some reason in madness.
~Friedrich Nietzsche
12. Nobody has ever measured, even poets, how much a heart can hold.
~Zelda Fitzgerald
13. Have enough courage to trust love one more time and always one more time.
~Maya Angelou
14. When you realize you want to spend the rest of your life with somebody, you want the rest of your life to start as soon as possible.
~Nora Ephron
15. Love asks me no questions, and gives me endless support.
~William Shakespeare
16. The best and most beautiful things in this world cannot be seen or even touched, but must be felt with the heart.
~Helen Keller
17. The beautiful thing about love is that you just need to plant it once and nurture it and it shall bloom into blossoms that would cover the valleys.
~Hermann J. Steinherr
18. We come to love not by finding a perfect person, but by learning to see an imperfect person perfectly.
~Sam Keen
19. Love takes off masks that we fear we cannot live without and know we cannot live within.
~James Baldwin
20. One word frees us of all the weight and pain in life. That word is love!
~Sophocles
21. Love is the voice under all silences, the hope which has no opposite in fear; the strength so strong mere force is feebleness: the truth more first than sun, more last than star.
~E. E. Cummings
22. Hear my soul speak. Of the very instant that I saw you, did my heart fly at your service.
~William Shakespeare
23. All you need is love. But a little chocolate now and then doesn't hurt.
~Charles M. Schulz
Happy Valentine's Day!
Share these quotes with someone you love today.
Much love.