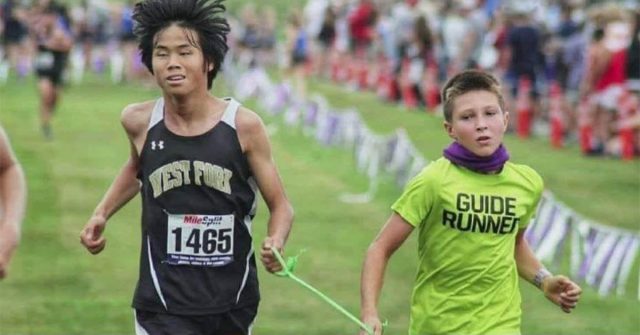 Fourth-grader Rebel Hays trains running cross country every day so that he "doesn't let Paul down."
West Fork ninth-grader Paul Scott is blind, but he doesn't let that stop him from running for his high school's cross country team.
Rebel runs alongside Paul as a guide runner so that Paul is able to navigate the courses. They both hold on to a rope and are able to complete races together. Rebel trains as much as he can so that he is able to keep up with Paul, who is five years older.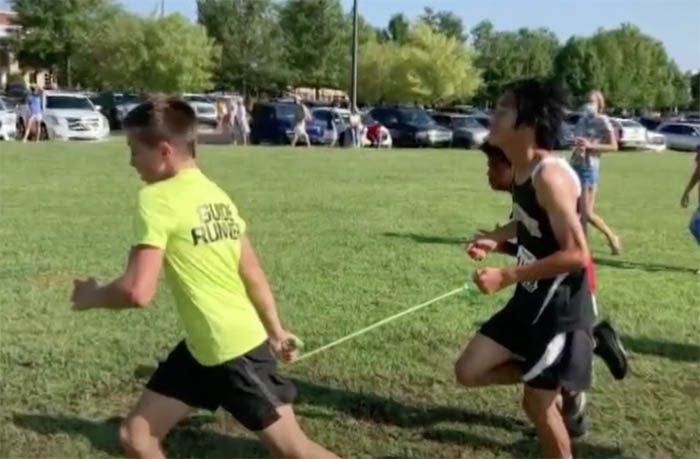 "If I don't run this distance, it's like I'm cheating on Paul. I can't cheat on Paul so, I have to run this distance, or this time no matter what," Rebel said.



The kind fourth-grader attends Holcomb Elementary School in Fayetteville, Arkansas, and his Mom says that he loves both running and helping others. When he learned that West Fork High School was looking for cross country volunteers, Rebel jumped at the opportunity.
The two runners have a cute relationship, and while Paul is quite inspiring himself as a blind runner, he says that Rebel inspires him.
"He has encouraged me to run faster," Paul said.
Rebel enjoys running and also that he is helping Paul be able to compete.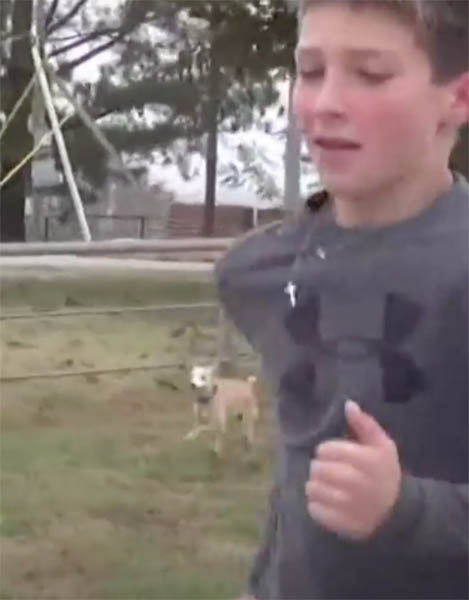 "I'll admit it's pretty hard, but it's all for Paul. I have to do it for Paul," Rebel said.
Watch this video of Rebel and Paul running cross country together:
You are Loved.
Please share kindness with others: when we share stories and examples of compassion and kindness, we inspire and encourage others to be kind and compassionate in their daily lives, making the world a better place for everyone.
See Also: Instead Of Passing By Her Opponent Whose Body Gave Out During A Race, She Picked Her Up And Together They Crossed The Finish Line
View this post on Instagram