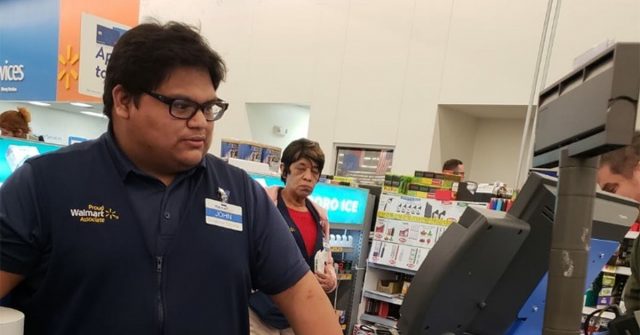 When a cashier noticed a woman in tears after realizing she did not have enough to pay for her groceries, the kind young man stepped in and paid the total for her out of his own pocket.
Laci Simms was shopping at a Walmart in Princeton, Texas, when she noticed a woman in line in front of her start to panic as she realized that she did not have enough to pay her grocery total. As the woman searched her purse, tears began to fill her eyes, and the cashier, 19-year-old John Lopez, realized what was happening. He told the woman that if she could wait a few minutes, that he would take care of her bill.
"I just witnessed this 'kid' pay for a cart of merchandise for a woman in obvious distress about her inability to pay," Laci shared in a post online. "She was a few people ahead of us and when she had trouble paying her bill he stepped in and told her if she'd wait he would pay her total. Ya'll, it was $110 dollars!"
John processed the woman's receipt and then paid for her grocery total himself. Laci's heart was deeply moved by his kindness.
"He is always singing, up beat, courteous, joyful and efficient. I don't know John's story, but I don't think he is even 20 years old," Laci said. "He just renewed my faith in humanity and the generation we are raising! Everyone share this so the world knows what a blessing John is to our community!"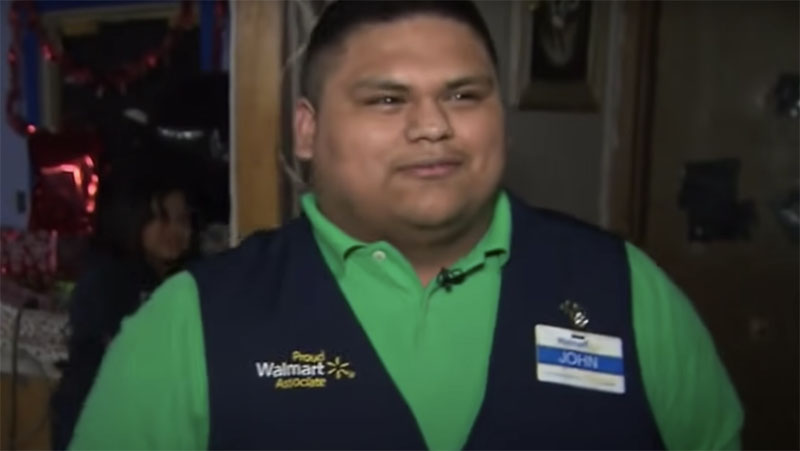 Many hearts online have appreciated John's kindness for the struggling woman, and the local news reached out to him and his coworkers for an interview.
"Those who know John wouldn't be surprised. He's a kind, generous person and we couldn't be more proud of him," said one of his coworkers.
"My parents basically taught me if someone needs help, you should be able to help them and if someone is down, bring them up," John said. "I make it my goal to at least in one way make someone smile."
When asked about the situation, John shared how he was moved and a response came from within his heart to help.
"She started crying and I was like, 'OK, I got you. I got you,' I just felt in my heart that the Lord told me I had to help her."
The city later presented John with an honorary certificate and medal for his good deed, and a GoFundMe was setup to help John go to college.
"This cashier at Walmart paid for a lady's groceries who was obviously in need. The bill was not a small one. No questions asked. He gave selflessly," the GoFundMe reads. "The comments that I've seen about this gentleman are extraordinary. He touches a lot of lives on a daily basis. I'd like to give back to him for constantly giving himself to our community. He is also trying to save money to put himself into college. Let's come together as a community and pay John's tuition."
His kind neighbors donated and helped raise more than $37,000 for John's college tuition.
"He will do big things!"
You are Loved.
Subscribe for free to Understanding Compassion on YouTube and help us make the world a kinder place.
View this post on Instagram