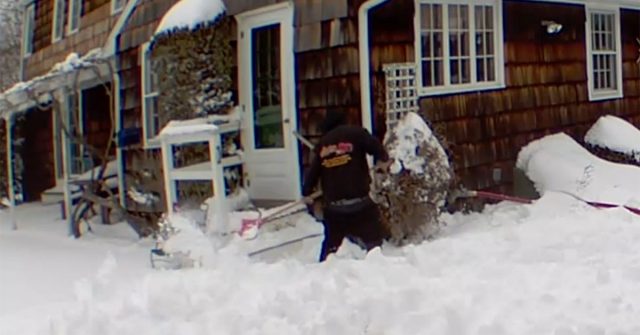 During a delivery, a kind deliver driver shoveled the snow off the stairs of an 87-year-old woman's home.
When Susan's 87-year-old mother noticed that someone had shoveled her stairs in Nahant, Massachusetts, she was deeply grateful. She told her daughter of the stranger's kindness and they decided to check their driveway camera footage to see who had helped.
They found that it was a delivery driver named Joshua Walsh, who works for his dad's company John's Oil.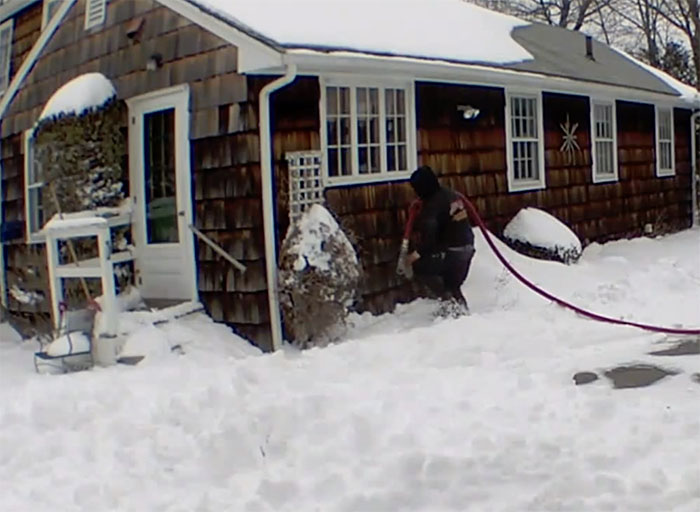 He had stopped by to refill the fuel tank with heating oil, and after seeing that the elderly woman's stairs were covered with snow, he grabbed her shovel and cleaned the stairs up before he left.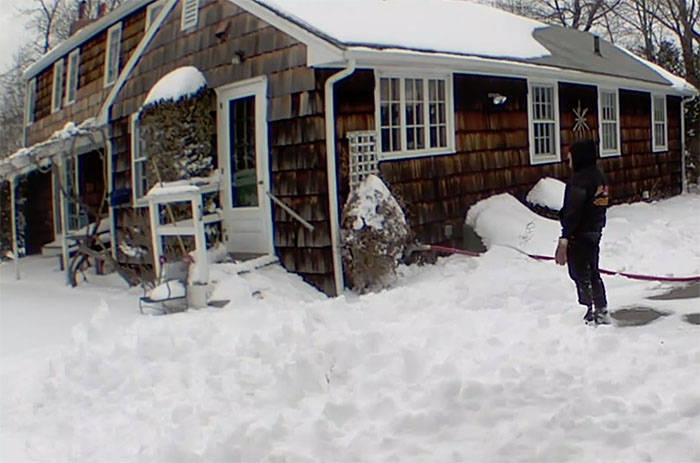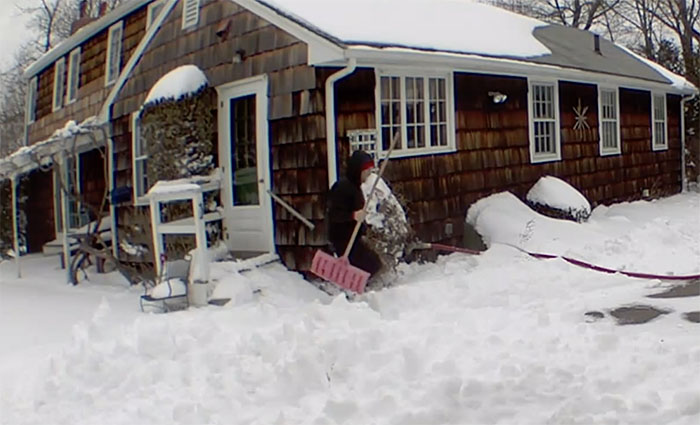 Susan contacted the owner of John's Oil, who is Joshua's dad, to thank him and let him know that he raised a great son.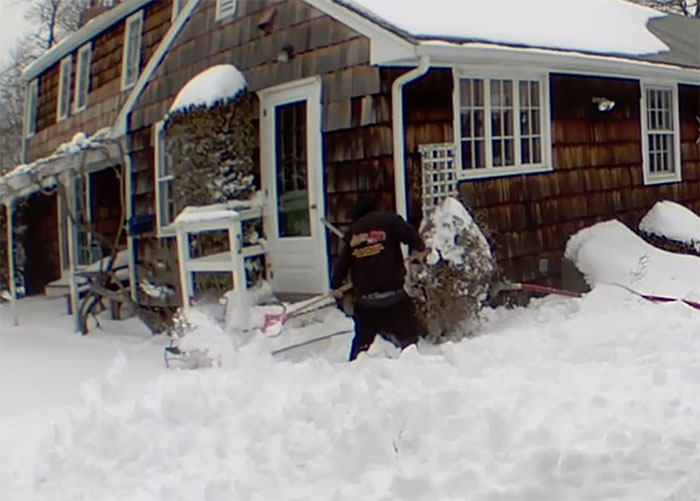 Many hearts online were grateful for Joshua's kindness.
"So kind," wrote Marijean H.
"Thank you for looking out for our senior citizens, and for having a beautiful heart," commented Marianne S.
"Love and thoughtfulness are such a joy to see," shared another.
You are Loved.
Subscribe for free to Understanding Compassion on YouTube and help us make the world a kinder place.
Related Compassion:
Kind Man Pulled Over And Began Shoveling Sidewalk For Man In Wheelchair Who Could Not Cross Snowbank
Kind Plumber Fixed The Boiler Of A 91-Year-Old Terminally Ill Woman, His Bill: $0
Kind High School Students Shoveled Woman's Driveway At 4:30 AM So She Could Make It To Her Dialysis Treatment
View this post on Instagram