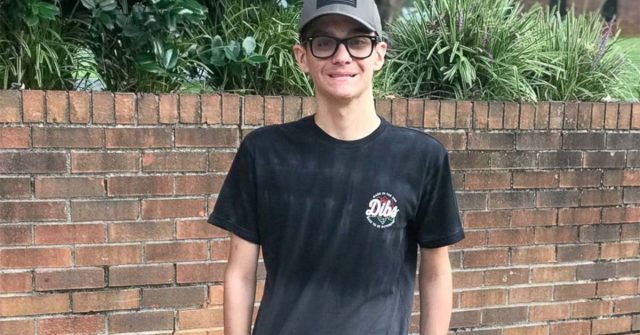 After seeing a 16-year-old student eat lunch by himself each day, a kind group of classmates invited him to regularly sit with them for lunch.
Kay Kirby's adopted son, 16-year-old Andrew, is a shy, sweet young man, but often finds himself alone in social settings.
"He's more of a loner," his mother explained. "He's a good kid, but he's just different. It doesn't make him odd or bad. He's very loyal and everybody that meets him, loves him."
Andrew spends much of his time day alone at school, and usually eats at a table alone. Knowing how lonely her son must be breaks Kay's heart, so for years she has texted Andrew to talk with him during his lunch hour and to ask how he is doing and if he is sitting together with anyone.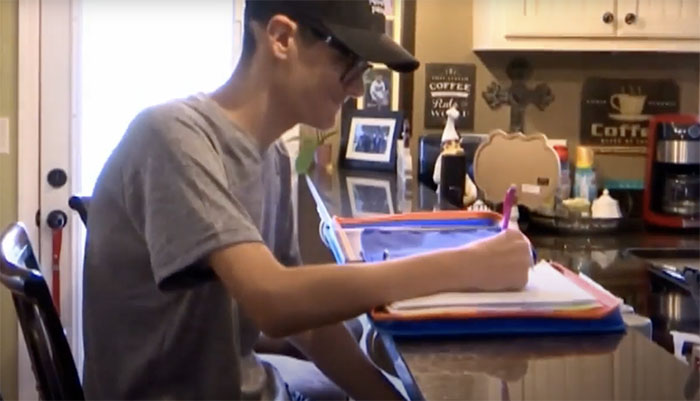 "When he'd say, 'No,' I would have to turn my head a lot of time [and try] not to cry," Kay said. "He would say, 'Mom, it's ok. I get on my phone, so I don't notice.'"
"I sat at my desk at work and I just prayed. I said, 'Lord, please send somebody to eat with him.'"
As Andrew began his Junior year, a group of students approached him and asked if he would like to sit with them during lunch. They were part of the student council and always ate together, and they invited four students who they noticed eating alone to join them during their lunches. While a seemingly simple gesture, both Andrew and Kay were deeply grateful for their kindness.
"This is a SHOUT OUT to the Boiling Springs High School Student Council," Kay wrote in a post online, "because today I texted Andrew at lunch (Like I often do because he normally eats alone and it breaks my heart) and he was eating alone… But as soon as he got in the car after school he said, "Mom, I didn't eat alone! Some student council members asked me and 3 others eating alone to come sit with them, and said we could eat with them again tomorrow too!"
"This has been a concern of ours every year. The thought of our son or any child eating alone every day breaks our heart. These students may not have thought this was a big deal, but it was an answer to a prayer and a great encouragement for Andrew. THANK YOU to those students, you made a difference today!"
Andrew's mother feels a sense of relief for her son, and appreciates that there are kind students at his school willing to reach out with a hand of inclusion to other students who may seem shy or different.
"It's very encouraging to know that there are teenagers out there that took their time. They took their time to reach out to somebody who might be different. And you know, you never know what a child is going through — maybe they've got a bad home life, maybe they're depressed, and there's a kid sitting by themselves… and they noticed that. The peace I have now at lunch… I don't feel like I need to text him and check on him."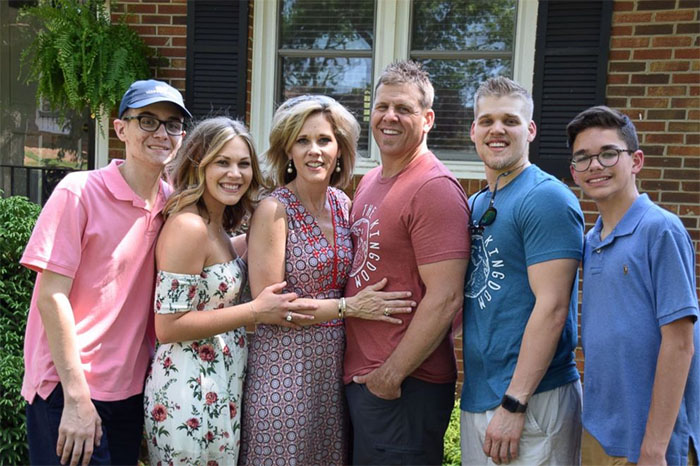 One of the students who invited Andrew shared how they would want someone to do the same for them if they were always eating alone.
"If we were sitting by ourselves, we would want someone to sit with us, so we didn't want kids to have to sit by themselves," the student said.
"Everyone needs to have someone, and anyone can be a help with that," added another of the student council members.
You are Loved.
Subscribe for free to Understanding Compassion on YouTube and help us make the world a kinder place.
Related Compassion:
Kind Seniors Befriended Freshman After Learning He Was Being Bullied And Eating Lunch Alone
Paul Rudd Sent Signed Helmet And Letter To 12-Yr-Old Boy After He Couldn't Find Friends To Sign Yearbook
Kind Lunch Lady Snuck Small Shy Girl In Lunch Line Peanut Butter Sandwiches On Days She Had No Money
View this post on Instagram