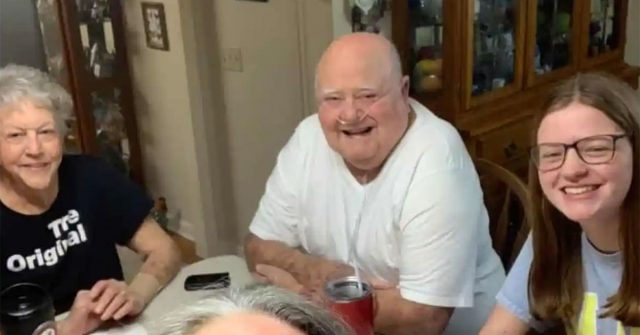 A kind man spent more than 10 years secretly paying for stranger's medication when they were unable to afford it.
Around 10 years ago, Hody Childress, a farmer from Geraldine, Alabama, pulled aside the owner at his local pharmacy and asked if she ever encountered families in town who couldn't afford to pay for their medication.
"I told him, 'Yes, unfortunately that happens often,'" recalled Brooke Walker, owner of Geraldine Drugs. "He handed me a $100 bill, all folded up."
Hody asked Brooke to anonymously use the money for anyone who couldn't afford their medication.
"He said, 'Don't tell a soul where the money came from. If they ask, just tell them it's a blessing from the Lord.'"
The next month as Hody came to pick up his and his wife's medication, he handed Brooke another $100 bill, and he continued to do so for more than 10 years.
Hody never told anyone about his donations, not even his wife or family, until just before he passed. His daughter thinks that her mom's expensive monthly medications likely developed a sense of compassion in Hody for others struggling to afford their medicine.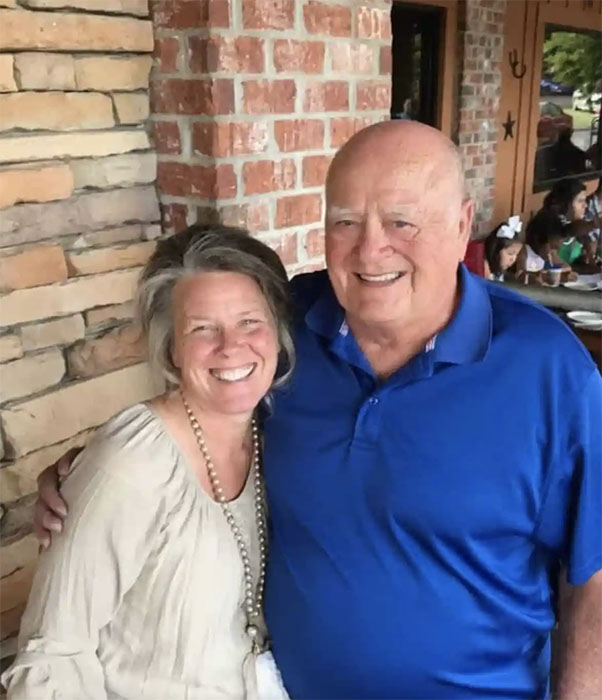 "I'm not sure exactly what inspired him to start taking $100 bills to the drugstore, but I do know that when my mom was sick, her medications were expensive," Hody's daughter, Tania Hix, said. "So maybe that had something to do with it."
Hody's wife, Peggy Childress, had multiple sclerosis, and he would often carry her up the bleachers at their local high school to watch the Friday night ballgames together.
"Everyone in town remembers my dad carrying her up to the top row of the bleachers to watch the Friday night ballgames at the high school," Tania said.
As the years went by, Hody's donations added up to thousands of dollars, which would usually help two people a month whose insurance or benefits wouldn't cover their medication. Part of Hody's request was that his pharmacist never told the customers about where the money had come from, and that she never tell him about who his donations were helping.
"He'd been carrying a $100 bill to the pharmacist in Geraldine on the first of each month, and he didn't want to know who she'd helped with it — he just wanted to bless people with it," Tania said.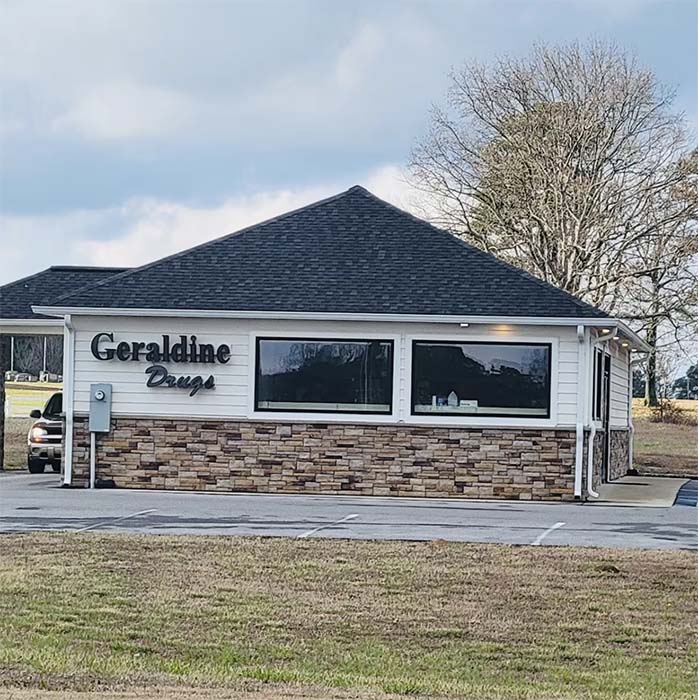 While Hody was a humble man and living on a meager retirement, he still found it in his heart to do what he could to help others.
"Every time he went to the post office, he'd take the postmaster an apple, or some sweet potatoes, squash or okra he'd grown on his farm," his daughter shared.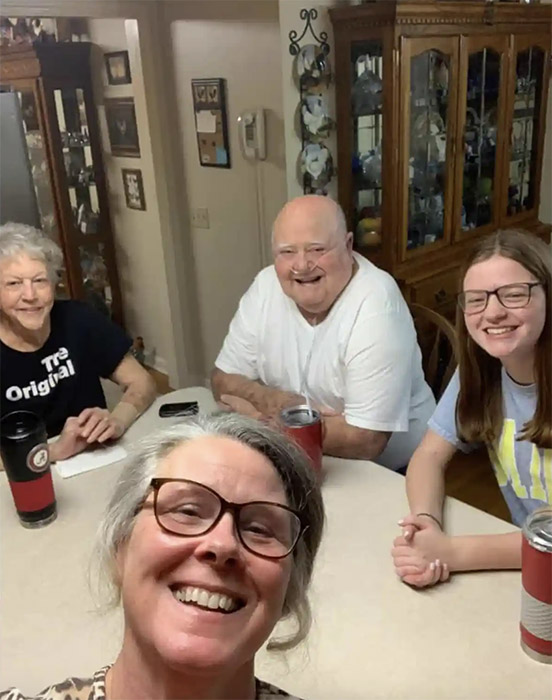 At Hody's funeral, his daughter briefly shared how he had donated to the local pharmacy for strangers, and she later received thank you notes from many in her community who had been helped by Hody when they were unable to afford their medication.
"I heard from people who said they'd been going through a rough time and their prescriptions were paid for when they went to pick them up," she said, recalling one woman who didn't have the $600 for an EpiPen for her son. "She wrote to me, saying she never knew who had helped her until my dad died. She said it brought her tremendous relief as a mother, and she couldn't thank my dad enough."
The pharmacist, Brooke, had numerous stories of people who were beyond grateful when Hody's generosity had helped them. She recalled when a single mother and her daughter both needed a medication that was not covered by their insurance. As Brooke paid for the medication out of Hody's fund and then handed the woman her medicine, the woman burst into tears.
"She came back several months later and asked to pay it forward," Brooke said. "I believe that Hody sparked that in her heart."
For Brooke, she was honored to take part in helping others on Hody's behalf.
"His kindness motivated me to be more of a compassionate person," she said. "He was just a good old guy who wanted to bless his community, and he certainly did. He established a legacy of kindness."
People in the town of Geraldine have been wanting to keep Hody's legacy going, and they regularly stop by Brooke's pharmacy with donations of their own.
"We're calling it the Hody Childress Fund, and we're going to keep it going as long as the community and Hody's family wants to keep it alive," Brooke said.
Hody's daughter, Tania, knows that her dad would be deeply touched.
"If what he did could touch one person and let them know there's still goodness in the world, it's worth it," she said. "It's what my dad would have wanted."
You are Loved.
View this post on Instagram
Related Compassion:
Kind Woman Stepped Forward And Paid For Elderly Man's Medicine After He Considered Getting Less
Kind Man Offered And Held Sleeping Baby Of Woman Trying To Do Paperwork In Waiting Room
The Secret Santa Of Kansas City Spent Over 30 Years Handing Out $100 Bills To Those Who Needed Kindness