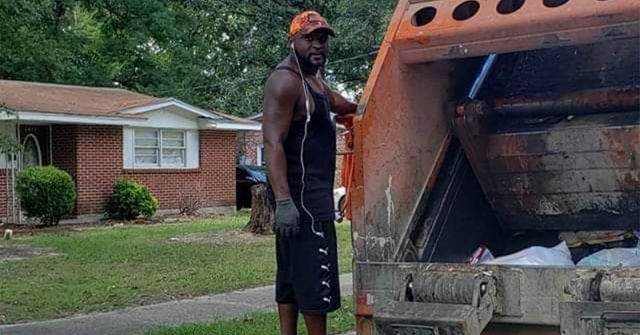 When a neighbor was taking a walk, she witnessed a sanitation worker's regular act of kindness for an elderly woman, and it opened her heart.
While most workers usually empty the bins into the garbage truck and then set them back down on the side of the street, this one worker today emptied the trash, and then walked all the way to the side of the house and returned the bin there.
"I witnessed this sanitation employee return a trash can to the side door of an elderly lady's home this morning," the neighbor wrote.
When later speaking with the elderly woman who lives at the house, she learned that this particular sanitation worker knows that the elderly woman has mobility issues, and that picking up the bin from the street is a difficult task for her. So each week, rather than leaving it on the side of the street, he takes a little extra time to carry the bin all the way back to the side of her house, and makes her life a little bit easier.
"After speaking with her I learned that her mobility is limited and this man does this for her every week."
While a seemingly simple gesture of kindness to help an elderly woman, it really touched her neighbor's heart.




"It may seem so insignificant to you or me, but to her it's greatly appreciated! Small acts of kindness, such as this, will not change the world, but it changes her world. I didn't get your name sir, but you are awesome!"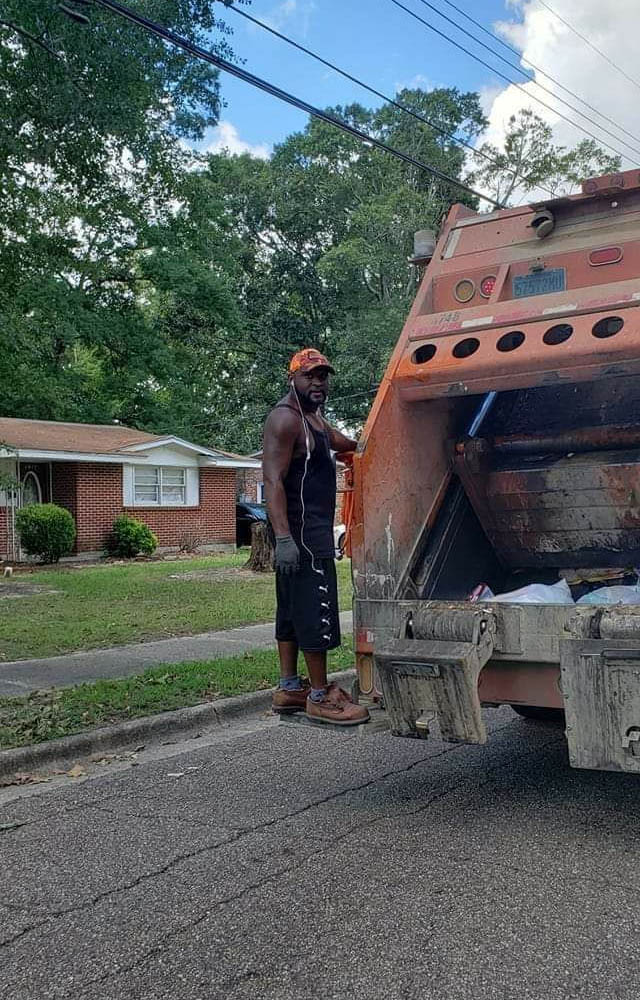 Thousands online have shared their appreciation for this kind sanitation worker who goes out of his way each week to help the elderly lady.
"Now that is a true gentleman ❤? It may seem like a small act to some, it's probably huge to her. We can all learn something here. A random act of kindness like this won't cost you a thing except a little time," shared Carrie L.
"His sensitivity to her situation is a blessing, isn't it? So wonderful to see such take place!" wrote Mary W.
"I'm also very thankful when people help me with small things. I'm handicapped and small things to them are huge things to me! I'm so grateful!" wrote Sandra A.
"God Bless this man as he has stopped to look around and see others needs. He will be blessed many times over. We all can do one kind act daily. LOOK around. IT can be as simple as a smile ? selflessness; we need more of it," commented Bev H.
"Got a neighbor in same position as well as same tradition of newspaper man carrying her paper to her door rather than putting it in paper box! Fantastic consideration for elderly especially!" wrote Jacqueline T.
"My neighbors put my newspaper on my car in the carport so I don't have to bend over, and take my cans up and down the driveway, which is very steep. I could do these things, but wouldn't feel safe. I thank them every time I see them!" shared Jean S.
"I love hearing about the many wonderful things like this that people do for others, we seem to hear so many negative stories…..let's all learn and practice more good," wrote Linda H.
You are Loved.
See Also: Trash Collectors Surprise Sweet Woman With A 100th Birthday Cake, Leaving Her Crying Tears Of Joy
View this post on Instagram