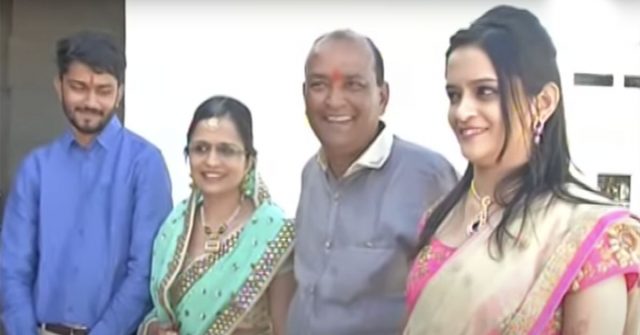 A kind man honored his daughter's wedding by building 90 homes to house the homeless.
Ajay Munot, a successful grain and cloth businessman from Maharashtra, India, had put aside a large amount of money to one day use to make his daughter's wedding very special. Yet when his daughter was engaged to be married, his heart wondered if a one day event was the best use of these funds. Each day in Maharashtra, Ajay could see numerous homeless people sleeping on the streets, and their suffering troubled him.
He could book expensive hotel rooms for their wedding guests, order top of the line decorations and food, and turn his daughter's wedding into an expensive but very high class event… or he could gift her something that is truly meaningful: the gift of kindness. Ajay thought that he would be able to build a good amount of livable houses for the homeless in their town, and he told his daughter about his idea. His daughter agreed that it was a beautiful idea, and she happily accepted his beautiful gift.
"I am very happy with the decision and will consider it as my marriage gift," Shreya, Ajay's daughter, said.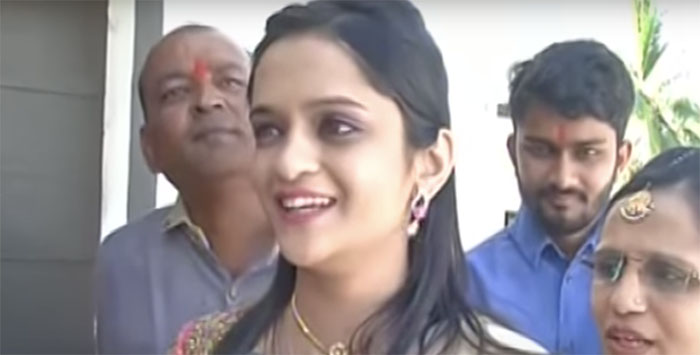 Ajay found a two acre plot of land and was able to build 90 houses for those in need. They selected beneficiaries who were homeless, lived in the slums, and had no substance abuse problems.
Each home is 12 feet by 20 feet, has two windows, two doors, running filtered water and a beautiful interior and exterior.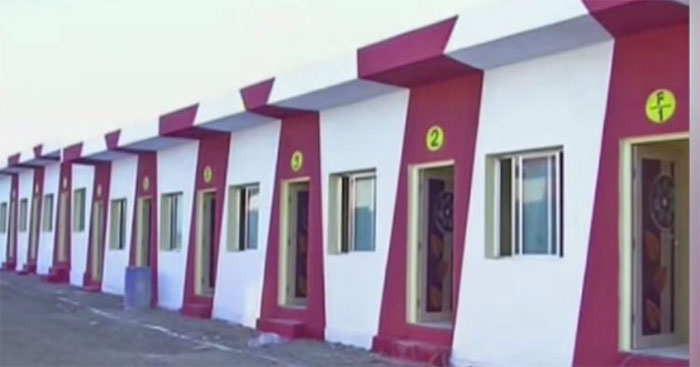 After their wedding ceremony, Shreya and her groom personally handed the keys to the homes to each of the 90 grateful people who would now have a permanent place to live.
One woman who received her brand new home explained how happy she was and that now her and her family do not have to worry about accessing their basic needs, such as water, electricity and shelter.
Ajay hopes that everyone who has been blessed financially in life will do something generous for those in need as a way of celebrating their children's weddings, rather than spending so much on lavish parties.
"This is a new chapter in history, and I hope that this same idea can be followed by the others in wealthy communities," he said. "We have a responsibility towards society."
Watch this one minute interview with Ajay and Shreya:
You are Loved.
Subscribe for free to Understanding Compassion on YouTube and help us make the world a kinder place.
See Also:
Kind 12-Yr-Old Gave Her Only $5 To A Homeless Woman
5-Yr-Old Sweetly Invites His Entire Kindergarten Class To Courtroom Hearing To Celebrate His Adoption