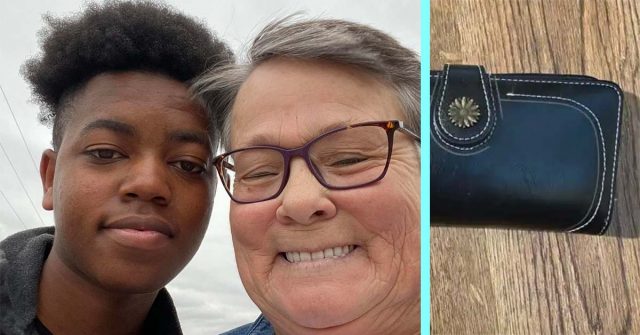 When a woman lost her wallet while shopping, a kind young man found it and drove it to a neighboring city to return it to her.
61-year-old Dee Harkrider went shopping at a Walmart in Forrest City, Alabama, and not knowing it at the time, she had lost her wallet in the parking lot.
On the same day when going shopping to replace his tire, Delivontae Johnson found Dee's wallet in the parking lot. He found her driver's license, and searched for her name on Facebook, and tried contacting her and one of her friends to see how he could return the wallet to her.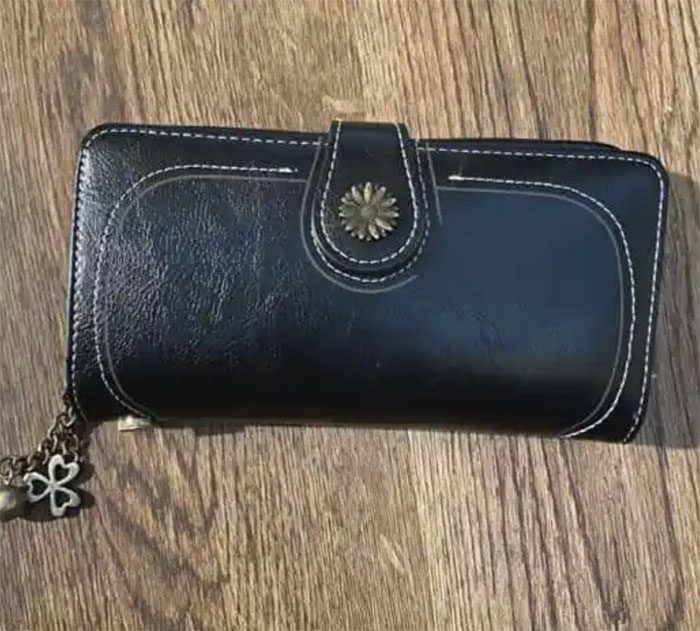 "Thank you does not come even close to the gratitude I feel for this young man whom I met only today!!" Dee wrote in a post online. "I was at Walmart earlier in the day and left my wallet in the shopping cart out on the parking lot. I got all the way back to Palestine when my friend Elaine called me asking if I knew Delivontae Johnson and I told her no. He had contacted her to let her know he found my wallet but didn't know how to get in touch with me and to let her know."
"He was on his way to Wynne, but then told her he would come to Palestine to bring it to me. So he went out of his way and met me and gave me my wallet back. A friend told me I was lucky. I told her no, God was watching out for me. Delivontae Johnson, I pray that God bless you beyond any measure!! Now I have a new friend!"
Dee took a photo of the two of them and shared it in a post online.
"I wanted people to know what this young man had done for me. I had to share it," she said.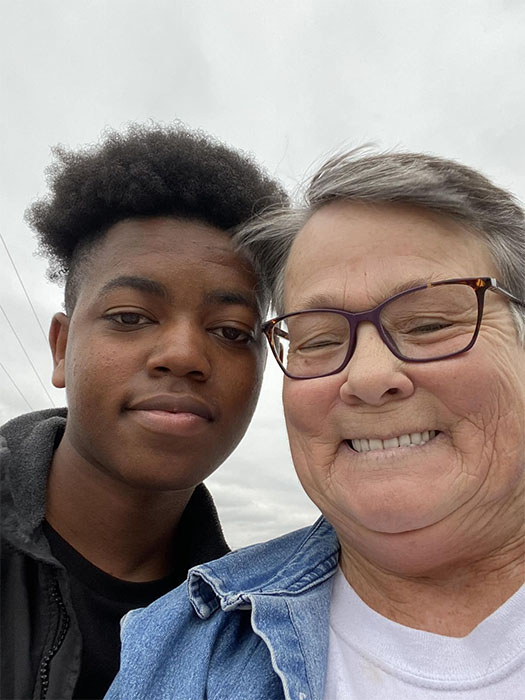 Delivontae's mother, Rachel, was very proud.
"To get on the blue app and see my son did a great deed… I'm almost in tears. Son, your kindness will be rewarded. Keep being the humble gentleman you are," she said.
Many hearts online were also appreciative of the young man's good deed.
"Such a great young man. I know his momma is proud. People like him renew my faith in humanity ❤️" commented Dawn S.
"What an outstanding young man!" wrote Brenda R.
"Thank you Delivontae for being the kind of young man the world wants more of," wrote Alice L.
You are Loved.
Subscribe for free to Understanding Compassion on YouTube and help us make the world a kinder place.
Related Compassion:
Kind Man Drove 45 Minutes To Return A Woman's Lost Wallet He Found In Parking Lot
Kind Stranger Paid $178 For Mother's Groceries After She Realized Mid Checkout That She Forgot Her Wallet
A Kind Person Found His Wallet On The Highway And Then Paid To Have It Mailed Back To Him
View this post on Instagram