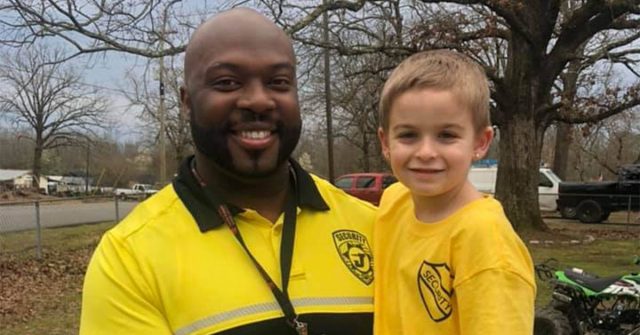 When asked who he wanted to dress up as for his school's dress as your favorite person day, 5-year-old Easton already knew his answer: his school's security officer, Jeffery Cross.
The kindergartener calls Jeffery his best friend, and he is someone who he looks up to.
"From day one, he has always had a fascination with Officer Cross," Easton's mom, Lauryn, said.
After hearing who her son wanted to dress as, Lauryn helped prepare Easton's matching yellow shirt using vinyl letters which read, "Junior Security."
"That shirt is probably going to stick with him forever. It means a lot to him," she said.
The morning of "Dress As Your Favorite Person Day," Easton woke up excited to go to school. He wore his yellow security shirt, black pants and black shoes to match his hero. As he arrived at school, the teachers took photos of Easton and Officer Cross side by side.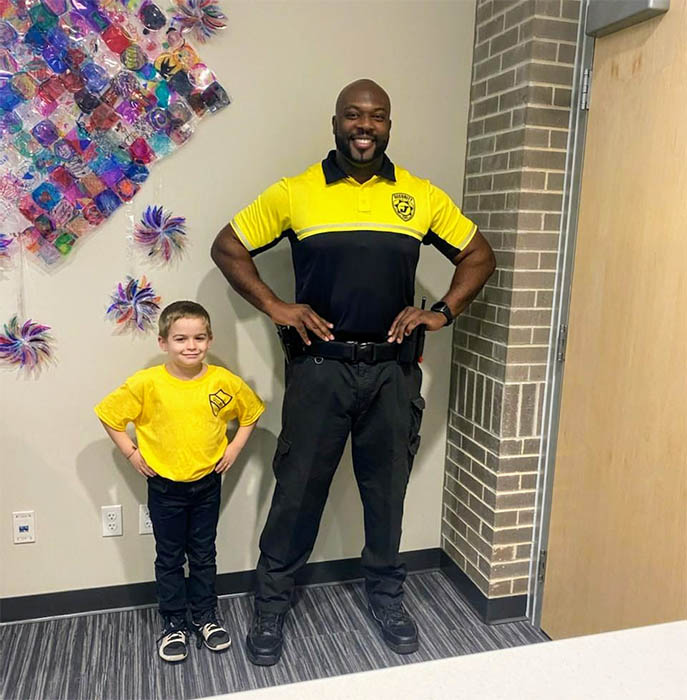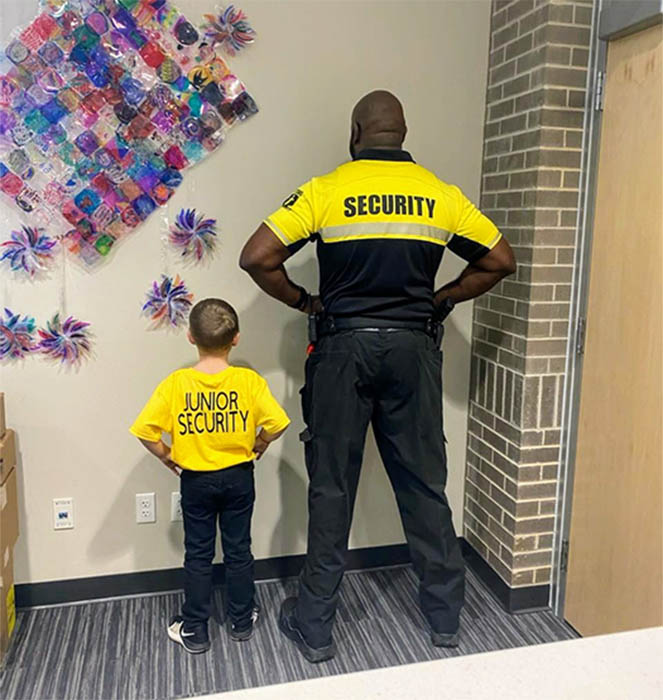 Jeffery, known at school as Officer Cross, is a 35-year-old father of one and has worked for the school since August. He was both honored and warmly surprised that Easton had chosen to dress up as him.
"Most of the scholars are expected to dress as their teachers or fellow classmates," Jeffery said. "Easton, ever since the first day of school, he comes up and hugs me. He's adorable. He has a very fun, high-spirited personality."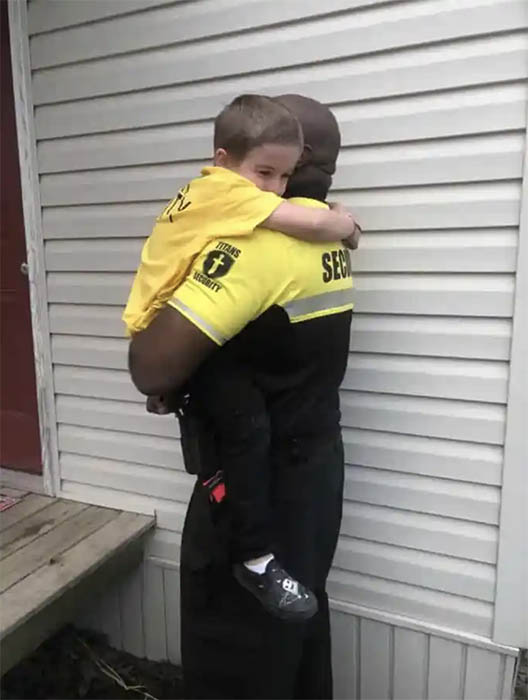 He also said that seeing Easton dressed up as him on Dress As Your Favorite Person Day has made him appreciate what he does.
"It makes me appreciate my job more," he said.
Easton's mom later invited Jeffery to come by and play some kickball with Easton, and the warmhearted security officer happily agreed.
"For someone who my son looks up to so much I'm going to say, 'Hey, this is how much he adores you,'" Lauryn said.
The Jacksonville North Pulaski School District posted photos online of Easton and Officer Cross, and thousands of hearts have been warmed from seeing them.
"This makes my heart sing ❤️❤️❤️" commented Yolanda A.
"I love this so much!! How adorable!!!" wrote another.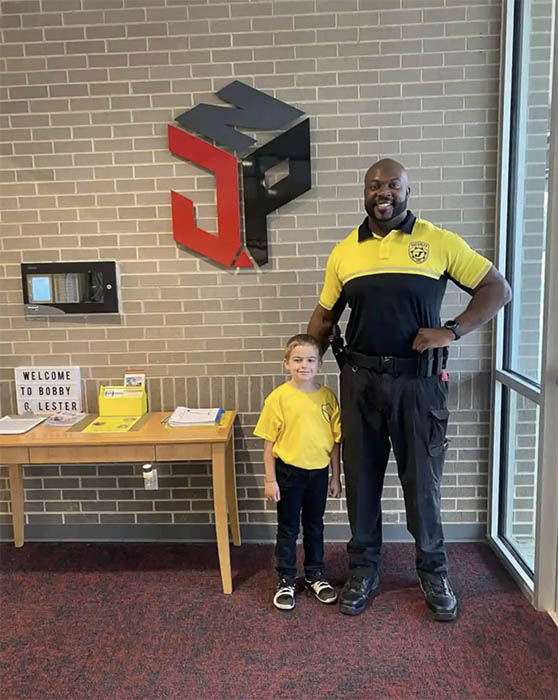 "All the security folks I've come into contact with at Murrel Taylor and Jacksonville middle have always been awesome. I hope they know they are all appreciated," wrote Kayla L.
"Such a special memory for both. Love it," shared Denise B.
When asked why he wanted to dress like Officer Cross, Easton had a simple and sweet answer:
"He keeps me safe every day," Easton said.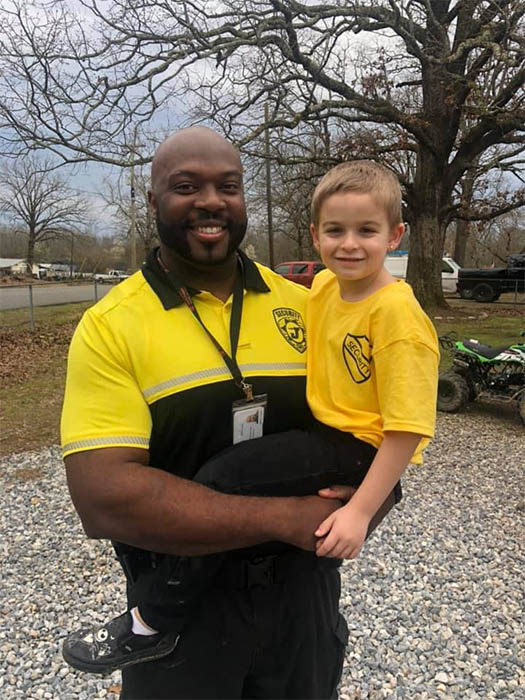 You are Loved.
See Also:
Kind Principal Works Night Shifts At Walmart To Give The Income To His Homeless Students
Child Couldn't Afford New Shoes For The School Year, So This Kind Worker Used His Own Money To Buy Them
Kind Students Surprised Colorblind Teacher With Gift: Glasses That Let Him See Colors For The First Time
View this post on Instagram