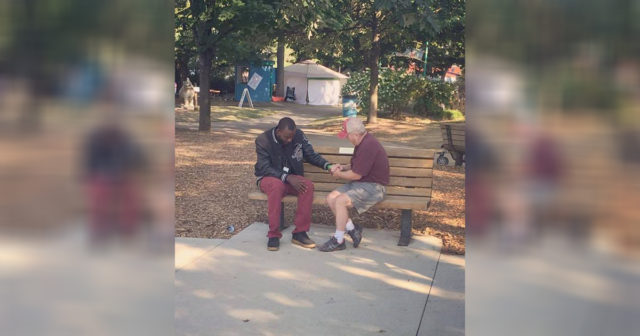 During a time when racism and hate were on the rise, one kind man decided to show a stranger that skin color did not stop his heart from loving him.
America mourned the violence that occurred in Charlottesville, Virginia, when neo-Nazis and white nationalists gathered to protest both the removal of a Confederate Robert E. Lee monument and the freeing of the slaves. The hate-group drove their car at high speeds through a group of counter-protestors, causing tragic injuries and the death of Heather Heyer.
That same day, more than 1,000 miles away, Jennifer Colyer was walking with her family to get some food at the Iowa State Fair when details of the violence were learned. It was during this time that she witnessed a beautiful act of kindness between two strangers and then shared the story online:




"In the midst of what's unfolding in Charlottesville, I couldn't help but share something I witnessed at the Iowa State Fair on Saturday. As my parents and I walked up the hill to get a little food, I noticed the man on the left sitting by himself. On our way back – not more than 10 minutes later – this stopped me in my tracks…"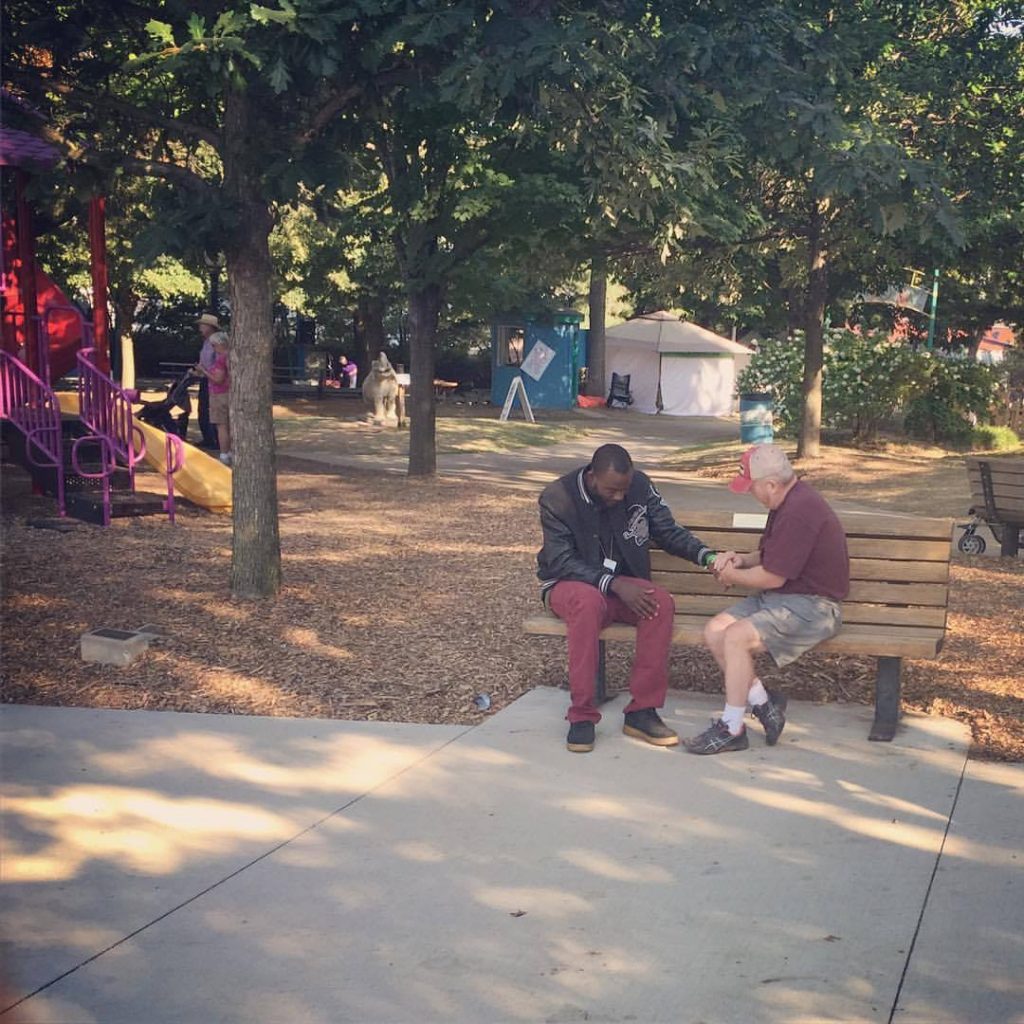 "When the man on the right finished his prayer, the men hugged each other before going their separate ways. We may not be able to travel to Virginia or wherever the next demonstration of hate will be, but we can love right where we are."
When people choose to promote racism, hatred and violence, one of the best things we can do is to boldly promote love, kindness and compassion, just as the kind stranger did at the Iowa State Fair.
"Hate cannot drive out hate;
only love can do that."
~Martin Luther King Jr.
You are Loved.
See Also: 7 Reasons Why All High Schools Need A Required Class On Race