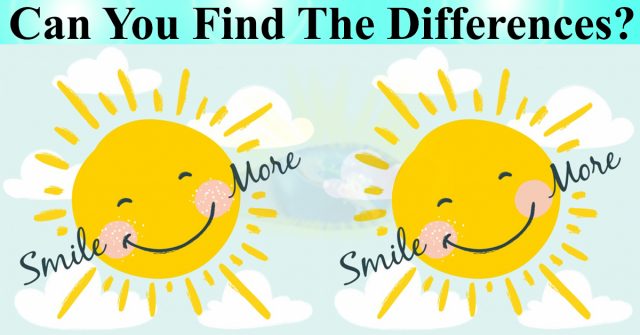 If you you have excellent vision then test your skills in this 'spot the difference' quiz. It tests how well you can spot all of the differences between sets of pictures. Such mind exercises can enhance and retain mental function as we age. Note: these ones are a little challenging!




Researchers E. J. Meinze found evidence to suggest that a high level of experience with mind puzzles and crosswords in older subjects does seem to partially attenuate the negative effects of age on memory and perceptual speed tasks (Psychology of Aging, Volume 15 [2], 2000, pp. 297-312).

Find all 5 differences in the 5 photos below:
1. Can you spot the difference?
2. Can you find the difference?
3. Keep Going!
4. You're doing great!
5. Almost there!
If you managed to get 4 out of 5 or higher, then you have better visual skills than most and should definitely count yourself as one who is attentive to details. These pictures were among the hardest, so congratulations!
How did you do? Let us know in the comments.
Have a blessed day!
Answers:
1.
2.
3.
4.
5.