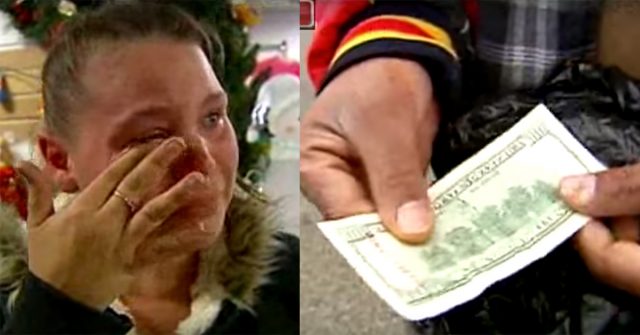 "I give folks who need a lift some holiday magic to believe in," said the compassionate secret Santa.
In a tradition that began in 1979, the generous philanthropist would find random people doing everyday things, and he would surprise them with a $100 bill that says 'Secret Santa' on it, and a few loving words of kindness to encourage them.




For over 30 years he continued this tradition anonymously, increasing the amount he gave each season as time went by and as he became more and more successful in his career. In one of his most recent holiday seasons, he was able to hand out more than $65,000, often to people within communities who were seriously struggling during the holidays.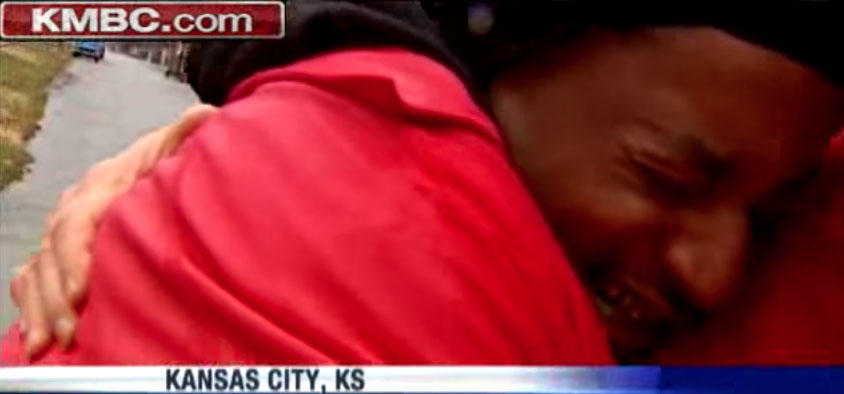 Yet many people didn't know, this incredible giving tradition began with just a single act of kindness that was shown to him in 1971, when he was at his most vulnerable. A homeless man had wandered into town, and he was starving.
The stranger stopped at the Dixie Diner and ordered the biggest breakfast on the menu. His plan was to eat as much as possible, and then sneak out before the bill arrived.
The owner of the restaurant, Ted Horn, sensed what was going to happen, so he snuck up behind the starving homeless man with a $20 bill in his hand and said, "I think you may have dropped this."
That one little $20 was all it took to deeply move, inspire, and change the life of who would become the incredibly kind and generous Secret Santa of Kansas City.
He vowed that day that if he ever became successful himself, he would return the favor.




Ten years later, and after he had found a stable job, he decided one day to leave a $50 tip for a drive-in waitress to pass along the kindness. Her eyes filled with tears, and with deep gratitude she told him that he didn't know how much this gift meant to her.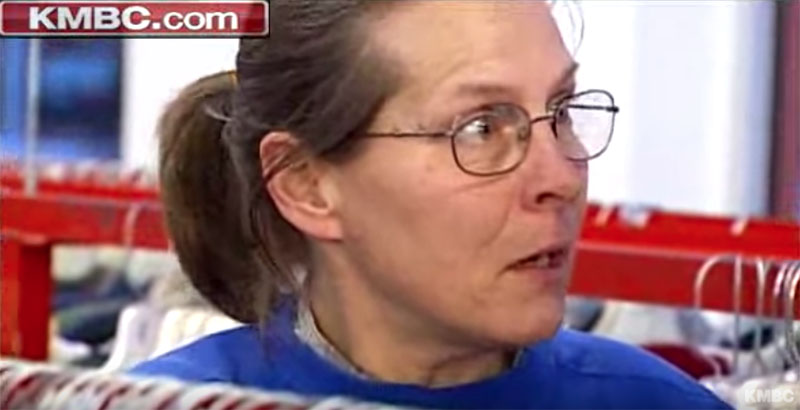 "I thought of how that diner owner's kindness has given me a second chance, and a light bulb went off in my head about how to repay him," the Secret Santa explained.
After this experience, he started his first Secret Santa year giving $400 in $20 bills to strangers. This later turned in to $100 bills, and each year he seemed to give more and to be blessed with more success himself.
The Secret Santa in his later years would venture into Kansas City's tougher neighborhoods to pass on these acts of kindness with the help of a friendly police escort, who later said, "The look in folks' eyes as they just melt with disbelief and joy is a real thrill to see."
The Secret Santa also visited New York after 9-11, Washington D.C. after the shootings in 2002, and many other areas in need of compassion.
Before his passing, he was able to return to the diner where he first received the $20 that helped him when he was starving. "At the time, that $20 seemed like $10,000 to me," he said. So he gave the now elderly and surprised owner $10,000.
Others have taken up the loving kindness of the Kansas City Secret Santa, and have continued traveling the streets and handing out $100 bills to strangers who look like they could use a boost of love and compassion.
Watch this video below to see some of the reactions of the surprised, grateful and deeply moved strangers:
Consider sharing some random acts of kindness in your community this week. Your one act of kindness just might ignite a warm and gentle flame of love within the heart of someone who really needs it.
You are loved.