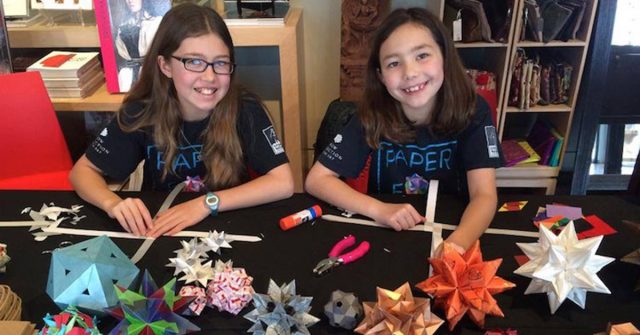 Two compassionate young sisters are using their incredible origami skills to provide clean drinking water for dozens of impoverished communities around the world.
11-year-old Isabelle and her 9-year-old sister Katherine Adams put together advanced and beautiful origami ornaments which they then sell for donations, and the two sweethearts have raised more than $650,000 in doing so. The donations have allowed their nonprofit, Paper For Water, to open 70 new safe and clean drinking water wells in various regions of the world, including Africa, India, Mexico, Peru and the U.S.




Katherine became interested in origami when she was just 5-years-old, as she would practice with her father after they dropped Isabelle off at school.
It was around the same time in which Katherine learned that millions of people around the world are without access to clean drinking water. She learned that they are suffering and feel tired and thirsty nearly every day; unable to goto school because they spend all day hauling water.
She felt compassion for them, and she wanted to help. They had the idea that maybe they could sell some of their origami, and with the help of their dad, use the money to start building a well in Africa.
Shortly after, their father helped them host an origami sale at a local Starbucks. Their mom and a few other kindhearted friends volunteered to help them make enough origami for the fundraiser, and together they set a $500 goal. Their entire origami ornament collection sold out in just their first day, and in the following 8 weeks, the two girls had raised more than $10,000; enough money to cover the construction of a new well to provide clean drinking water for an entire village in Ethiopia.
Fast forward four years later, and the girls together with their wonderful volunteers have helped raise more than $650,000 and have been responsible for the construction of 70 new water wells. Thousands of people around the world have clean water today because of their compassionate efforts.
The girls have since been keynote speakers at events, and have been recognized with the equivalent of a lifetime achievement award from the nonprofit Living Water International.
Statistics have shown that 783 million people worldwide lack access to clean water, and more than one billion people lack proper sanitation facilities. The estimated cost for solving this problem is roughly $20 billion according to the girls' dad, Ken Adams, M.D., or 5% of what the United States spends in a single year on giving gifts ($400 billion).




When it comes to gifts and decorations around your house, wouldn't it feel good to know that something you bought had the proceeds go to a wonderful charity and that it truly helped someone in the world be healthy and not suffer? Isn't that the true meaning of Christmas?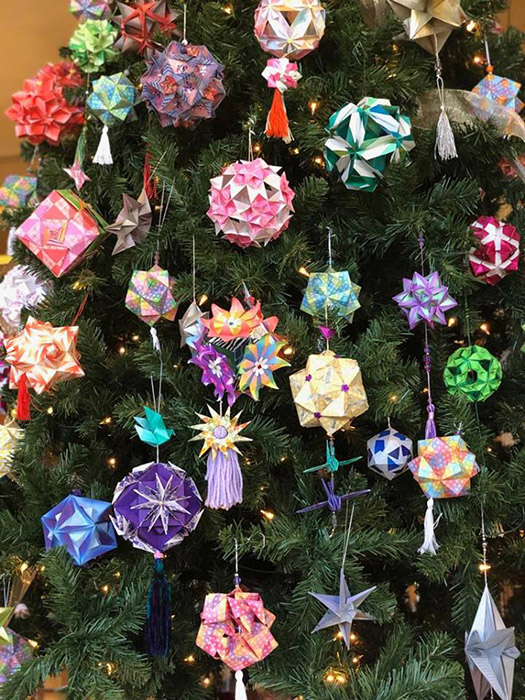 Consider picking up one of the beautiful ornaments the girls make at their Paper For Water fundraising page here.
"If everyone in this world helps a little, it all adds up to a lot. Folding origami is an easy way for people of any age to help change the world," Isabelle told the Good News Network.
"It's fun and it's social and it's a good way to use your brain to help other people," Katherine said.
Share this story with your friends and family and help their wonderful cause lovingly eradicate global thirst.
You are Loved.
See Also: 6 Year Old Girl Uses Her Lemonade Stand to Pay Off Other Kids' School Lunch Debt