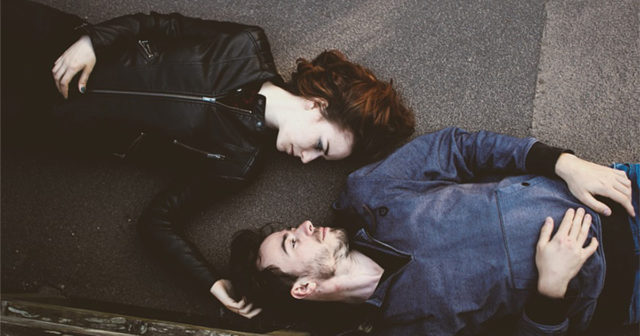 "I believe in strong women. I believe in the woman who is able to stand up for herself. I believe in the woman who doesn't need to hide behind her husband's back. I believe that if you have problems, as a woman you deal with them, you don't play victim, you don't make yourself look pitiful, you don't point fingers. You stand and you deal. You face the world with a head held high and you carry the universe in your heart."
~C. JoyBell C.




Strong women don't need saving. They are wired to look after themselves because they know full well that they deserve nothing but the best. Independence is ingrained in them as a result of years and years of battle. At a young age they have learned the hard way to never depend on anyone, nor ever need anyone. The world has been cruel to some of these women and yet they rise above the ashes like the heroines that they are at heart, never allowing misfortune to keep them down. Strong women are fearless, perseverant, bold and beautiful. You'd better keep the following points in mind if you're the lucky guy (or gal) who gets to that strong woman yours. Just a little heads up on what to expect in your relationship. You're welcome!
10 Insights on How Strong Women Approach Relationships
1. THEY DO NOT SEEK A RELATIONSHIP TO BE 'SAVED'
Nope, growing up they realized no one is ever going to come to their aid – they had to save themselves. The only person who was really there for them would be staring right back in the mirror, as they get ready for another day. They've come this far on their own. They have never relied on anyone else, so why start now?
These women don't have any kind of ulterior motive when in a relationship with you. Contrary to popular belief, they do not see you as a means to an end – some kind of way to be financially or emotionally stable, etc. There's a certain degree of security in being with a strong woman because you don't have to walk on eggshells just to keep her satisfied. No need to babysit her emotions or take home a grand income. You get both freedom and security in a relationship with a woman who doesn't need a hero.
2. STRONG WOMEN KNOW WHAT THEY WANT
These women have been through enough to know what they are looking for. They've identified their targets long before they set out for the hunt. Because of this, they approach relationships in a different way than those who are just playing around. Time is a luxury to them and so they do not spend it on lost causes; if they want you, you'll know. And if not, then she'll do you both a favor of telling you early on so as not to let time go to waste.
3. THEY SEE RELATIONSHIPS AS A PARTNERSHIP BETWEEN EQUALS
They do not look for a partner to get anything out of them; they look for someone who adds value to their lives. The last thing strong women need is someone who's going to drag them down. Like men, they also feel the desire to add meaning to someone else's life and value the concept of give and take in a relationship. They never ask for more than what they can give.




4. THEY HANDLE THEIR EMOTIONS WELL
These women most certainly do not need anyone to babysit their feelings. They are perfectly capable of handling their own emotions. Strong women uphold respect and grace and because of this, they are a lot easier to talk to during an argument. They are great listeners and are open to their partner's perspective.
5. STRONG WOMEN FEAR NO CONFLICT
They would much rather face an issue head on than to waste time beating around the bush. They won't ever charge like a raging bull or let their emotions get the best of them, but they definitely won't retreat to a corner, either. The moment she detects some sort of misunderstanding between the two of you, she will not think twice about resolving it right away.
6. THEY CONSIDER A RELATIONSHIP AS A TEAM
A strong woman doesn't seek to control nor would let anyone control her. On the contrary, she wants someone who grows and learns with her on a daily basis. She's got places to go and people to see and that is why she can't have anyone slowing her down. Strong women choose partners who will have their backs through anything, and would gladly do the same for them.




7. STRONG WOMEN DON'T GET JEALOUS EASILY
These women know the value of trust more than any other virtue. That is because they don't hand it out to just anyone. They believe that a relationship is a relationship that has to be earned, and so is trust. And once she learns to trust you, never ever do anything to jeopardize that trust. Boy, it's going to be hard to earn it back. Trust me on this one. If a strong woman trusts you, she doesn't sweat about the friends you hang out with or where you are all the time. She's got no time to be petty and worked up about the people you spend time with because she knows you and trusts you completely.
8. SOMETHING CASUAL IS NOT IN THEIR VOCABULARY
Strong women aren't looking for hook-ups or booty calls that can get them through the winter. Oh no sir, they want someone who's going to be there through every season; someone to tread the storms and droughts with them. They're looking for a partner who complements them so they seek serious relationships more often than others. They seek their other halves; their soulmates and never anything less.
9. A STRONG WOMAN SHUNS AWAY FROM NEGATIVITY
She's been through a lot her whole life and so she's only attracted to optimistic and uplifting people who will never put her down back into the dirt. In a relationship, do not expect her to tolerate negativity. She tries her best to stay away from darkness now that she has seen the light and has blossomed in it. She's with you through anything, but constant complaints and toxic behavior might result in losing her.
10. STRONG WOMEN HAVE THEIR OWN GOALS AND DREAMS
Don't ever think that a strong woman needs you to give her life direction. She had all that figured out way before she even met you. She knows where she's going and how she's getting there and she will stop at nothing to achieve her goals. A strong woman wants you to have your own life, too – your own dreams and aspirations. And she'll be there for you a hundred percent while you both have things you're working towards.




She worked so hard to get her life together and so she only seeks out a person who also has a clear view of his/her own goals and dreams.
FINAL THOUGHTS
Strong women are all around us. They are beacons of hope and icons of strength and dignity. These women persevered against all odds despite being downtrodden and looked down upon. In a relationship, a strong woman knows how to balance her fiery nature with her grace and wisdom in order to avoid taking total control of the partnership. She might come on too strong at first but she'll let you take the reins too once she gets to know you.
Being in a relationship with this type of woman is a luxury and should not be taken for granted. A strong woman can transcend a relationship to a whole new level and show you how extraordinary love can be.