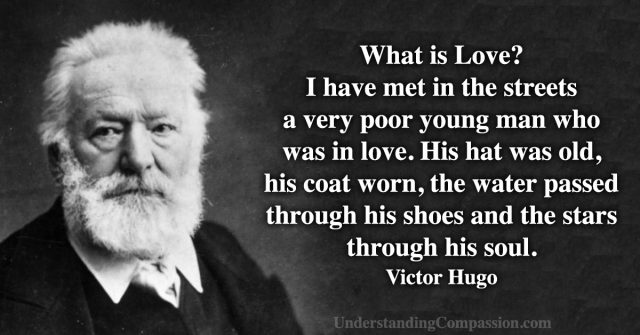 Victor Hugo was a famous and wonderful poet, novelist, and dramatist of the 19th century. Hugo is considered to be one of the greatest and best-known French writers of all time. His most famous novels, which are still popular today, include Les Misérables (1862) and The Hunchback of Notre-Dame (1831). In France, Hugo is known primarily for his collections of poetry and wisdom, such as Les Contemplations (The Contemplations) and La Légende des siècles (The Legend of the Ages).
Hugo's life was riddled with fame, philosophy, loss and knowledge, and he had a deeply compassionate heart for the poor and for the oppressed. His novels both inspired and caused great change and awareness towards major issues in France, as nearly the entire nation sought to read each of his great pieces of literature. The following quotes by Victor Hugo give insight into his deeply reflective and profound ideas:
Here Are 33 Quotes By The Amazing Victor Hugo That Will Enrich Your Life
1. There is nothing more powerful than an idea whose time has come.
2. A mother's arms are made of tenderness and children sleep soundly in them.
3. The greatest happiness of life is the conviction that we are loved; loved for ourselves, or rather, loved in spite of ourselves.
4. When a woman is talking to you, listen to what she says with her eyes.
5. Change your opinions, keep to your principles; change your leaves, keep intact your roots.
6. If you wish to understand what revolution is, call it progress; and if you wish to understand what progress is, call it tomorrow.
7. Music expresses that which cannot be said and on which it is impossible to be silent.
8. People need love. Life without tenderness and without love is just a mechanism for dry grinding and heartbreaking.
9. A compliment is something like a kiss through a veil.
10. What is Love? I have met in the streets a very poor young man who was in love. His hat was old, his coat worn, the water passed through his shoes and the stars through his soul.




11. Whatever causes night in our souls may leave stars.
12. The great acts of love are done by those who are habitually performing small acts of kindness.
13. Life is the flower for which love is the honey.
14. Laughter is sunshine, it chases winter from the human face.
15. When we hear voices that we love, we need not understand the words they say.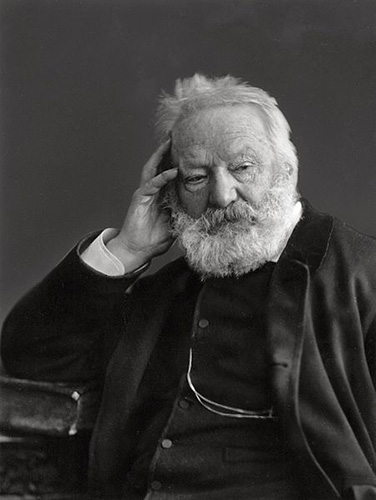 16. Our mind is enriched by what we receive, our heart by what we give.
17. To die is nothing: but it is terrible not to live.
18. There are thoughts which are prayers. There are moments when, whatever the posture of the body, the soul is on its knees.
19. Those who do not weep, do not see.
20. To love or have loved, that is enough. Ask nothing further. There is no other pearl to be found in the dark folds of life.




21. Love is like a tree: it grows by itself, roots itself deeply in our being and continues to flourish over a heart in ruin. The inexplicable fact is that the blinder it is, the more tenacious it is. It is never stronger than when it is completely unreasonable.
22. In the future there will be neither darkness nor thunderbolts, neither ferocious ignorance, nor bloody retaliation… In the future no one will kill anyone else, the earth will beam with radiance, the human race will love. The day will come… when all will be concord, harmony, light, joy and life.
23. Perseverance, secret of all triumphs.
24. People do not lack strength; they lack will.
25. Diamonds are to be found only in the darkness of the earth, and truth in the darkness of the mind.
26. When dictatorship is a fact, revolution becomes a right.
27. Let us fear ourselves. Prejudices are the real robbers; vices are the real murderers. The great dangers lie within ourselves.
28. Love each other dearly always. There is scarcely anything else in the world but that: to love one another.
29. Concision in style, precision in thought, decision in life.
30. Be like the bird who, pausing in her flight awhile on boughs too slight, feels them give way beneath her, and yet sings, knowing she has wings.
31. Great perils have this beauty, that they bring to light the fraternity of strangers.
32. Love is the foolishness of men, and the wisdom of God.
33. Even the darkest night will end and the sun will rise.
What is your favorite quote by Victor Hugo?
Let us know in the comments.
You are Loved.
See Also: 50 Inspiring Quotes By Richard Branson On Life, Success, Family And Business