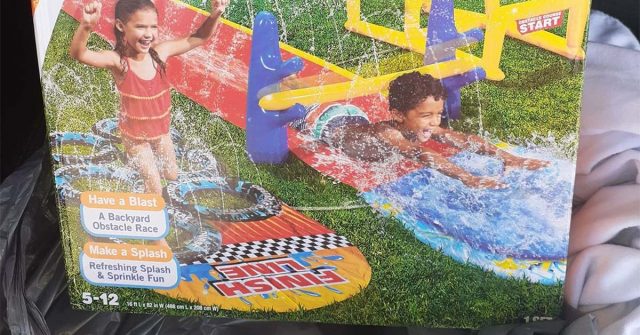 After hearing a cashier mention that she wasn't able to find a slip-and-slide anywhere for her kids, a kind stranger went out and bought one for her.
Bri Collins was working at a Dollar Tree in Lubbock, Texas, and had a quick and casual conversation with a customer as she was scanning her items.
"I work at dollar tree as a cashier. I was casually talking to a customer about how I went to go buy a pool for my kids the other night, and I couldn't find one anywhere," Bri shared in a post online.
After a little small talk, the customer left and Bri continued checking out other customers in line, but about half an hour later, the same customer walked back into the store with a gift.
"She leaves. Then maybe 20-30 minutes later comes back with a Kohls bag with a slip and slide for my babies 😍😍" Bri shared.



Bri was deeply touched by the woman's thoughtfulness and kindness; going out of her way for a stranger who she didn't even know.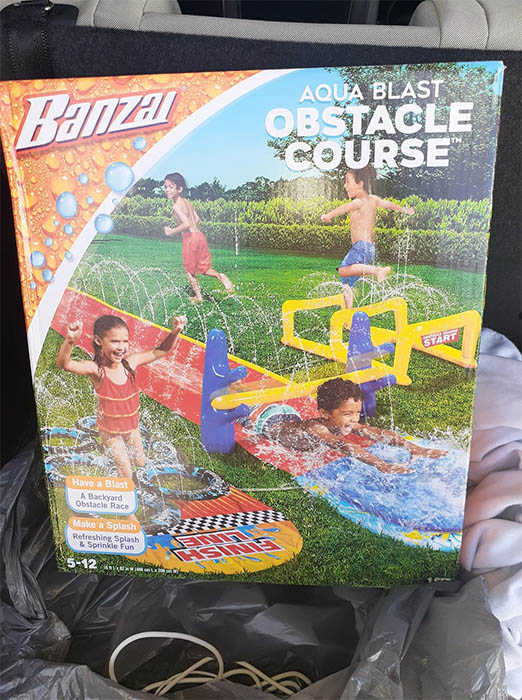 "I almost cried. I said, 'awe… you didn't have to…' and thanked her."
Many hearts online appreciated the stranger's random act of kindness for Bri.
"Priceless! Best story in a while! She must be a Guardian Angel!" wrote Deborah L.
"People are amazing!" commented Lisa W.
"I am sure the woman enjoyed giving it as much as you did receiving it. This makes the world a better place👏🏼" wrote Donna N.
"Just love these acts of kindness💜" wrote Barbara B.
"Thank you for sharing. These stories are what's getting me through life right now. I need to know there are still good people out there…" commented Sue S.
"Kindness, it never gets old or out of style. You will pay it forward some day ❤️" wrote Sherry C.
You are Loved.
Related Stories:
Teen Kroger Worker Reaches Into His Own Pocket To Help Pay For Elderly Customer's Groceries
After Finding Out It Was Her 90th Birthday, This Kind Cashier Left His Register, And Bought Her A Rose
Kind Teenage Cashier Pays For Family's Meal When Stressed Mom Forgot Her Purse At Home
Subscribe for free to Understanding Compassion on YouTube and help us make the world a kinder place.
View this post on Instagram