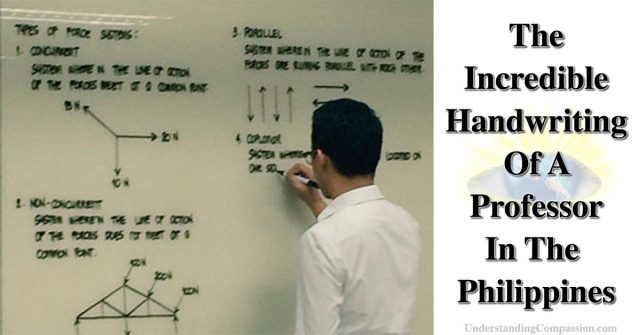 The fine skills of handwriting and exquisite penmanship are becoming a thing of the past as computers, tablets and mobiles replace what once were letters and notes drawn on paper.
The only time we currently tend to see beautiful examples of calligraphy are on wedding and event invitations. Yet every so often, we come across some truly remarkable examples of individuals who have perfected their handwriting ability, making it into an appreciated form of art.




Here Are 21 Times People Found Some Truly Perfect Handwriting Examples That Were Too Good Not To Share
1. By An 8th Grade Nepali Student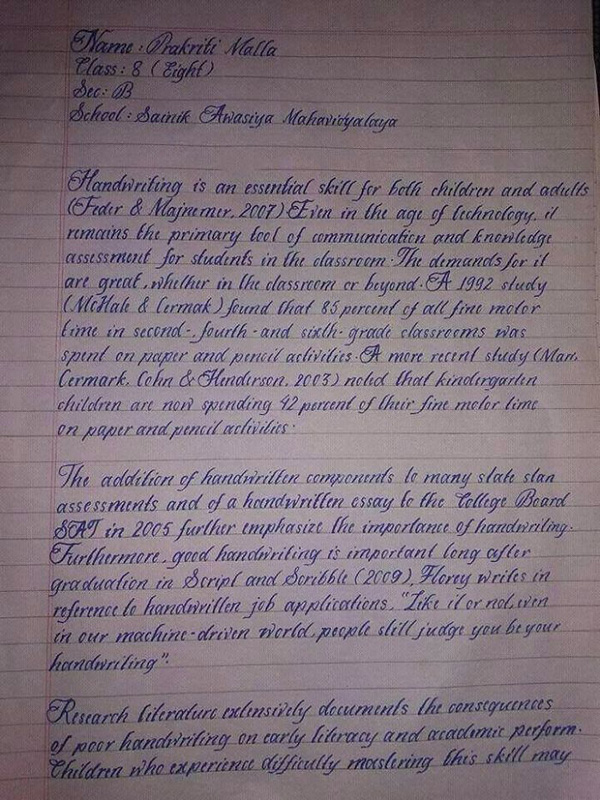 2. My Grandma Makes A Calendar Every Year, All By Hand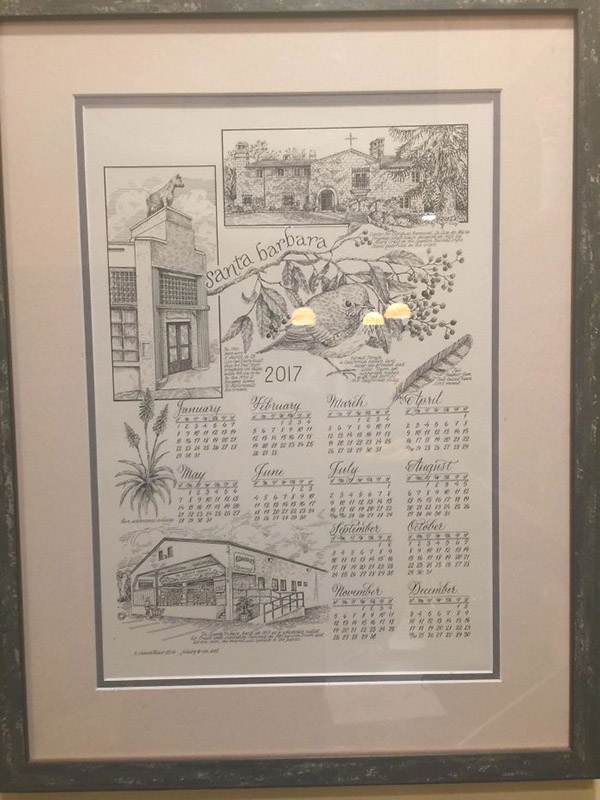 3. A Professor In The Philippines Has Insane Handwriting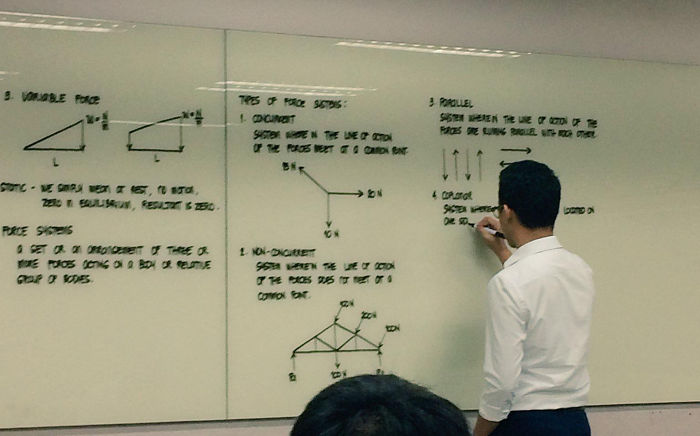 4. I Write Sheet Music By Hand Using Charcoal – This Is My Latest: Canon In D By Pachelbel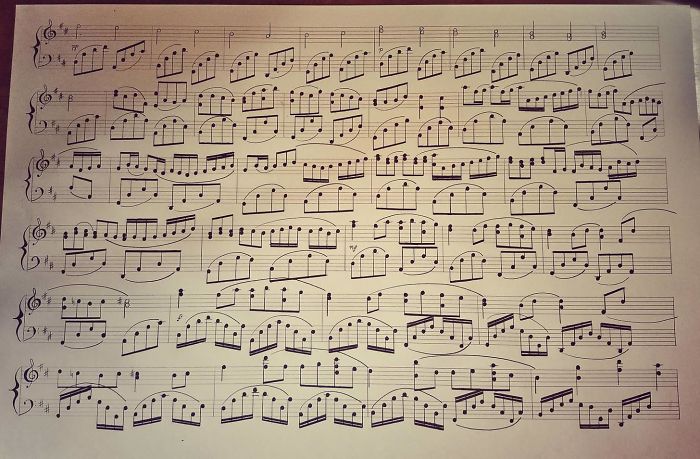 5. How Much Wood Would A Woodchuck Chuck If A Woodchuck Could Chuck Wood?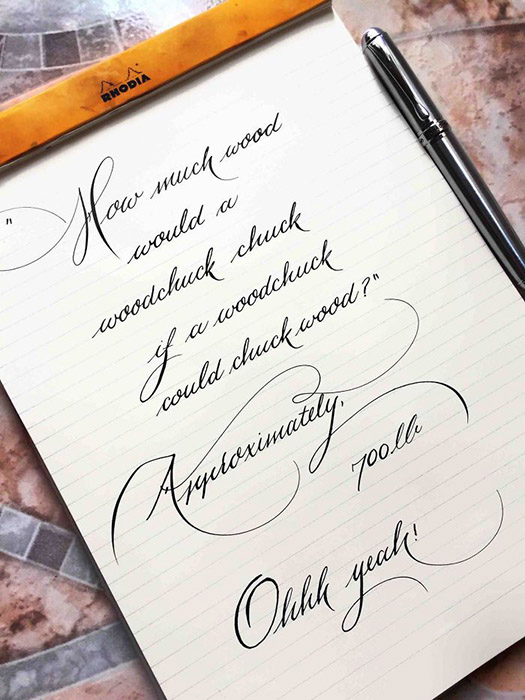 6. Practicing Some Copperplate – Pablo Neruda's Soneto Vxii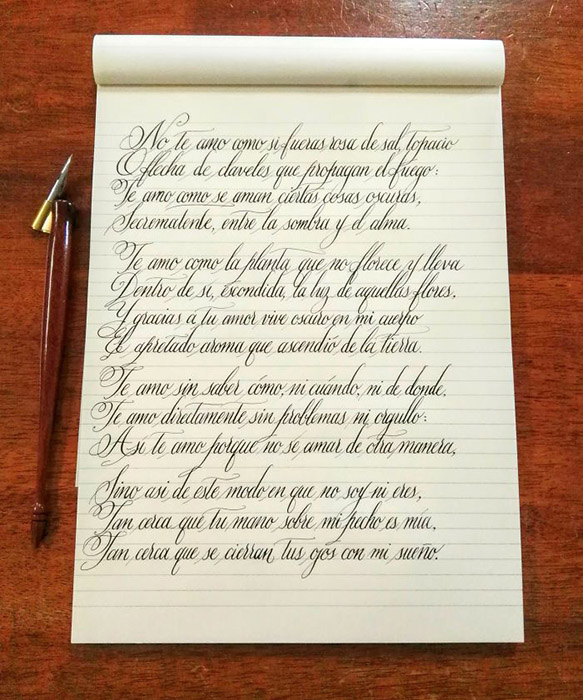 7. José Naranja And His Travel Books
8. Not The Most Elaborate Font But Somewhat Satisfying (Bristol, Uk)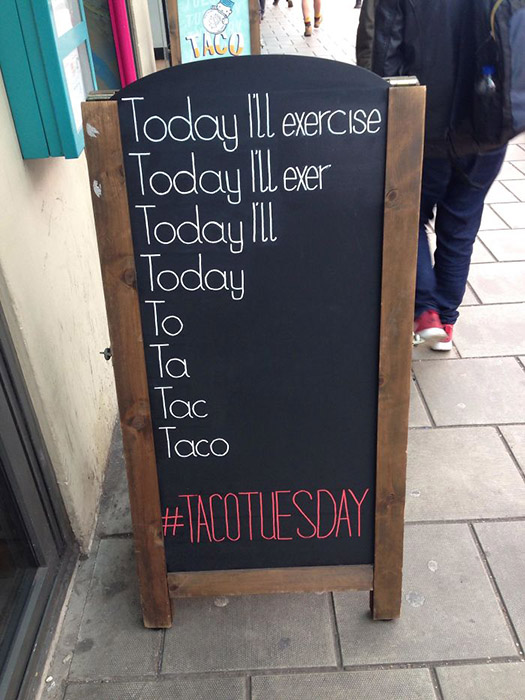 9. Some Of My Handwritten Anatomy Notes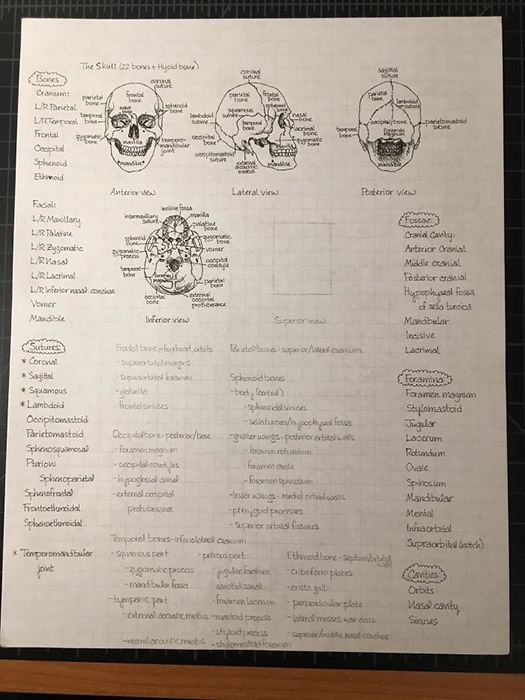 10. This Is How One Maximizes Space In Their Study Cheat Sheets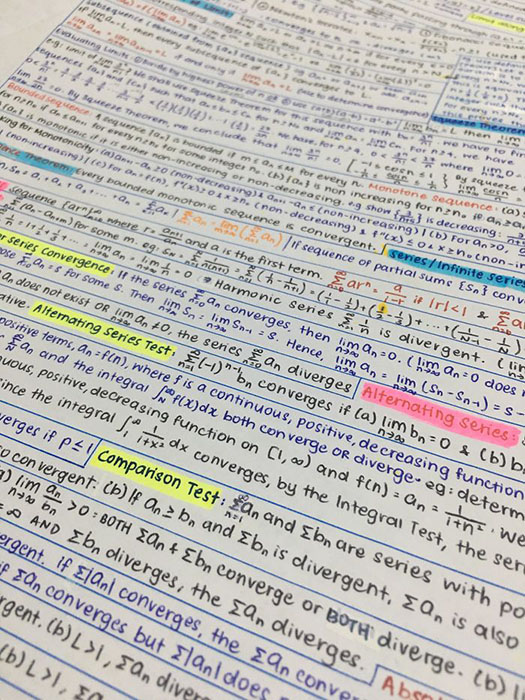 11. Red Right Hand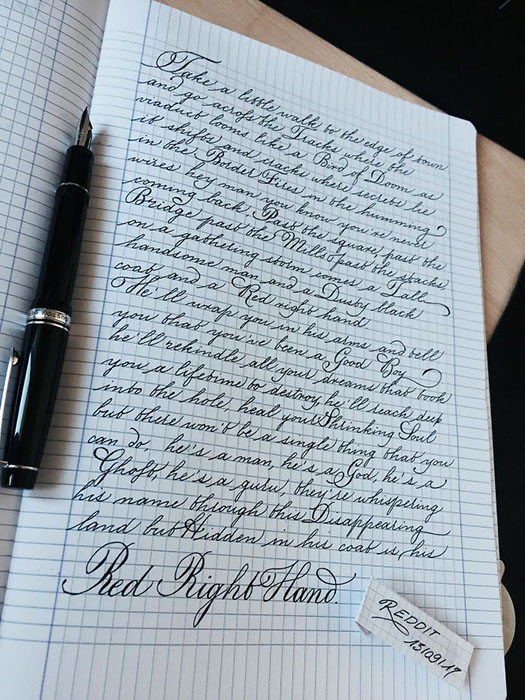 12. The Raven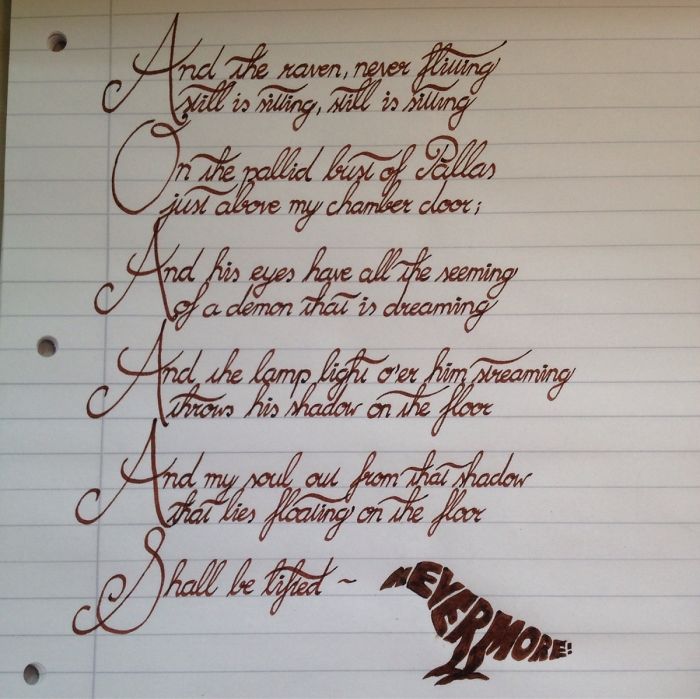 13. Perfect Handwriting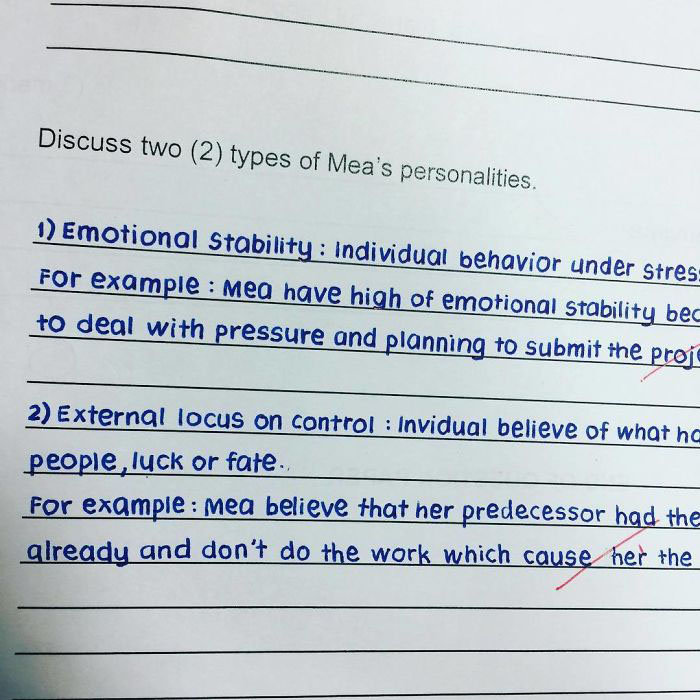 14. Very Uniform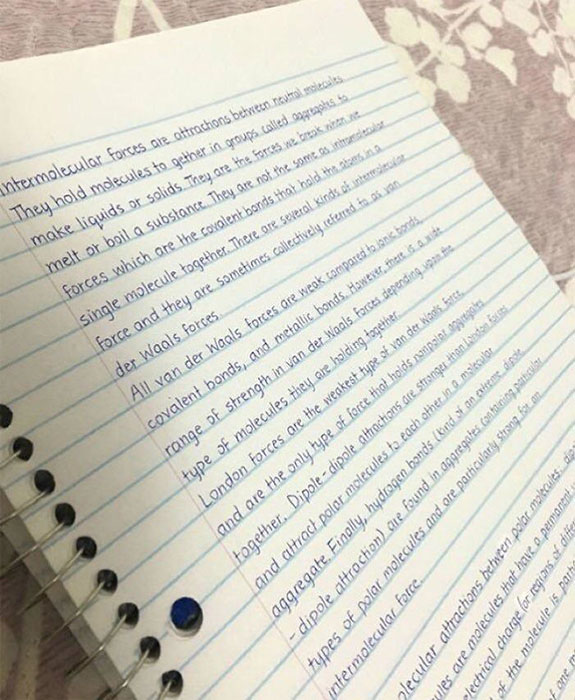 15. Wow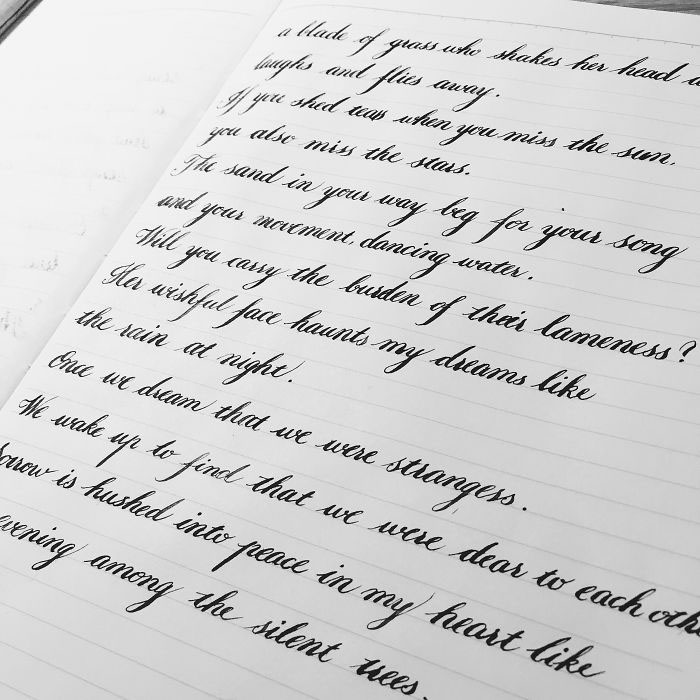 16. "My Friend's Philosophy Notes"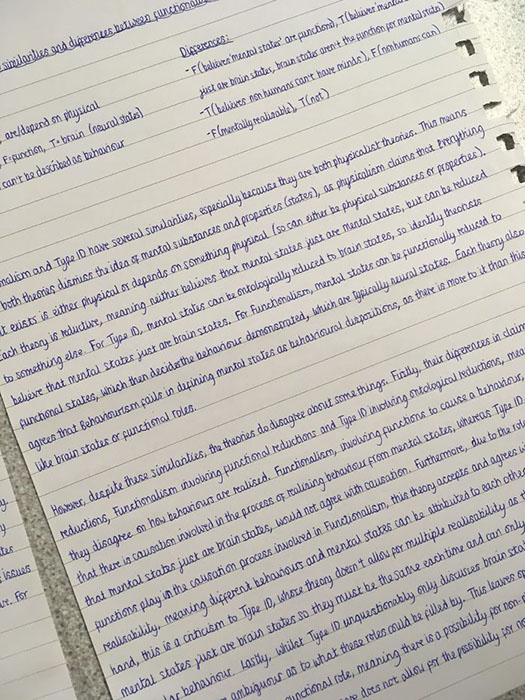 17. Found In A Public Restroom In Berkeley, CA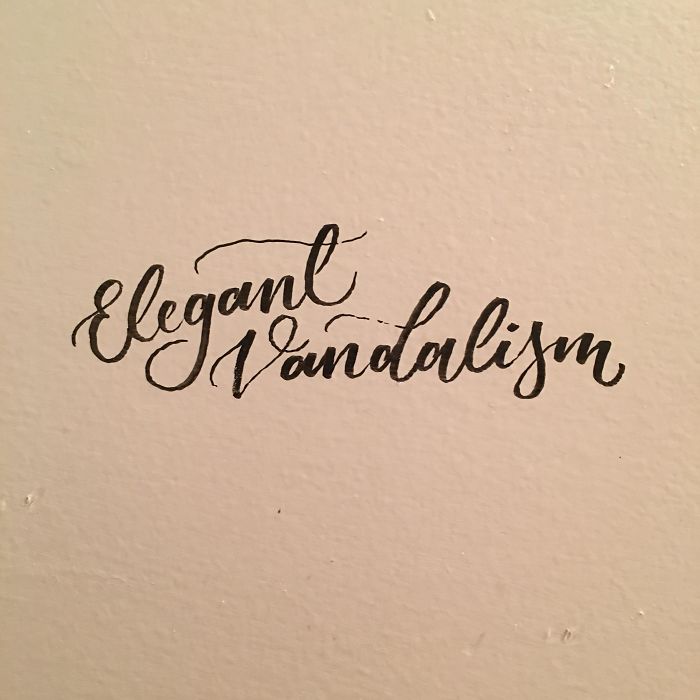 18. The Handwriting At A Local Diner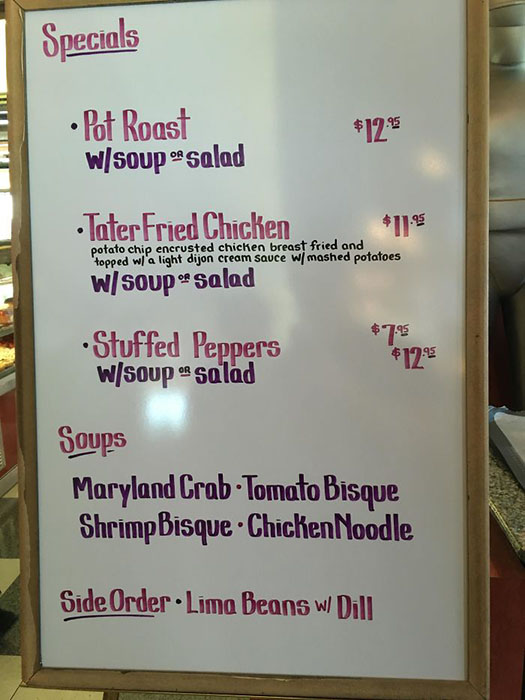 19. Some Orgo Lab Notes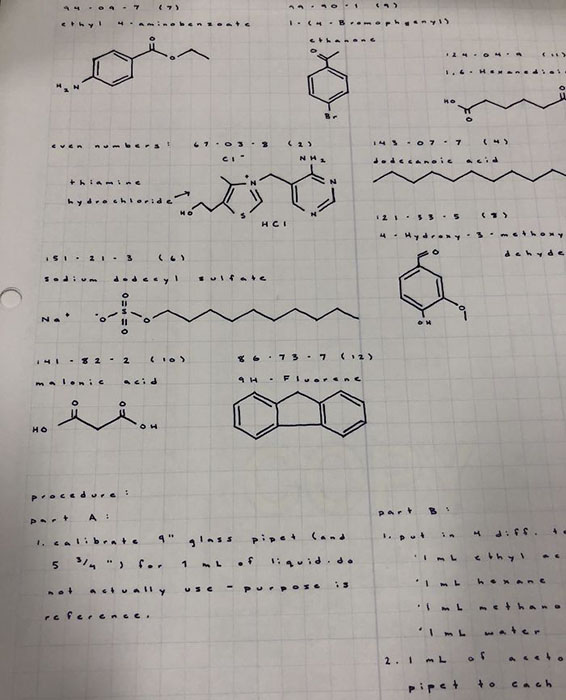 20. A Letter From Great-Great-Grandfather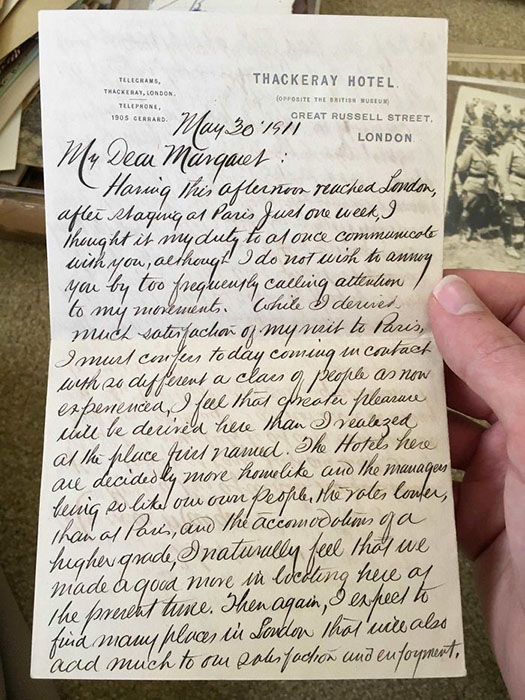 21. The Perfect Checkmark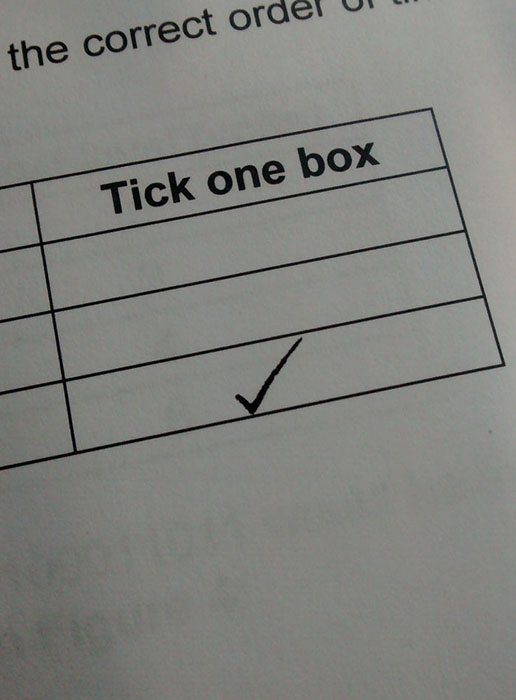 You Are Loved.