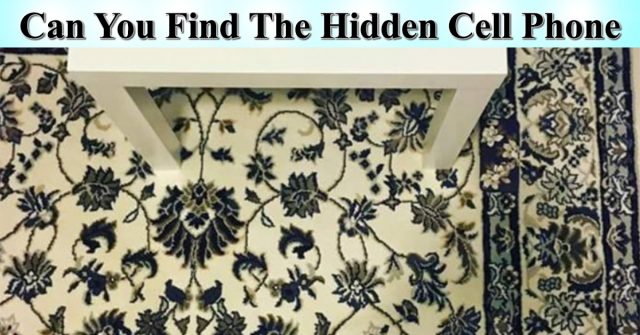 A woman dropped her phone on a carpet, and millions on the internet have been trying to find it.
At first glance there's nothing out of place about the picture below. It seems like there's just a table sitting on a rug. But according to the legend of this picture, a woman dropped her phone here and had quite a time trying to find it!




There is a plain white table on top of a cream and navy blue floral design rug. The table is quite basic and plain, but the floral rug has a complicated design with various patterns. The inner pattern has a white background with various types of flowers and stems, and there are three outer layers which each have their own unique floral designs.
After posting the picture online, thousands upon thousands of people have been sharing this photo to see if anyone can find the lost phone. Even those of us who are experts at mind puzzles and finding the variations between pictures may have a fun and challenging time with this one!
Sometimes there are important objects, lessons, symbols of beauty and meanings hidden within our everyday sight. They could be a lost phone, a feeling of love within a person close to you, a beautiful flower underneath a few leaves, or an important life lesson, and it takes a sharp eye and a keen focus to spot them! Sharpen your powers of observation in this search for the woman's lost phone, and don't worry if you can't spot it on your first try; the majority of people cannot find it… and the answer is at the end of this article!
See If You Can Find The Hidden Cell Phone In The Picture Below (Most People Can't)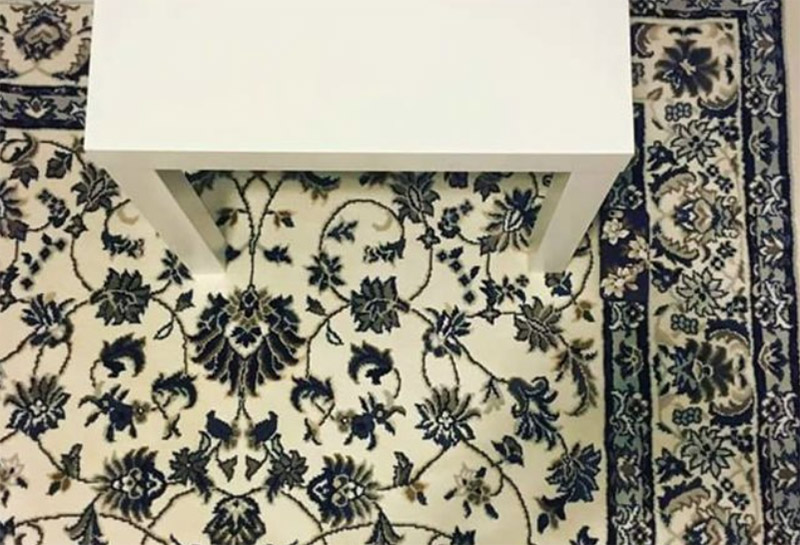 Were you able to spot the cell phone? Maybe now you can understand why this photo has been shared around the internet millions of times, it's a tough cookie even for the most detail oriented of us to spot!
Have you ever lost something that blended in well to its surroundings?
Let us know in the comments.
Keep your eyes open for the beauty and love that exists all around you each day.
You are Loved.
See Also: Only Geniuses Can Find The "Y" in under 3 minutes!
ANSWER: