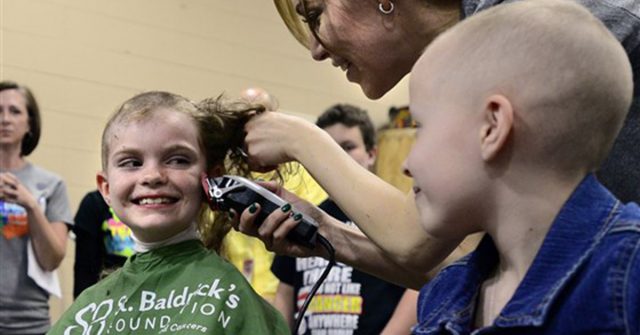 While it's a big decision for most people to shave their heads regarding their hairstyle, to 9-year-old Marlee Pack, it's her life.
Marlee was diagnosed with alveolar rhabdomyosarcoma, a type of cancer that develops from connective tissues in the body, and after a long struggle through 40 weeks of chemotherapy and having to have her foot amputated, Marlee was ready to return to school.
Her best friend Cameron McLaughlin heard that she would be returning to school and was thrilled. She wanted to do something compassionate for her friend so she decided to donate a portion of her hair. But she later decided that wasn't enough, she wanted to shave her whole head.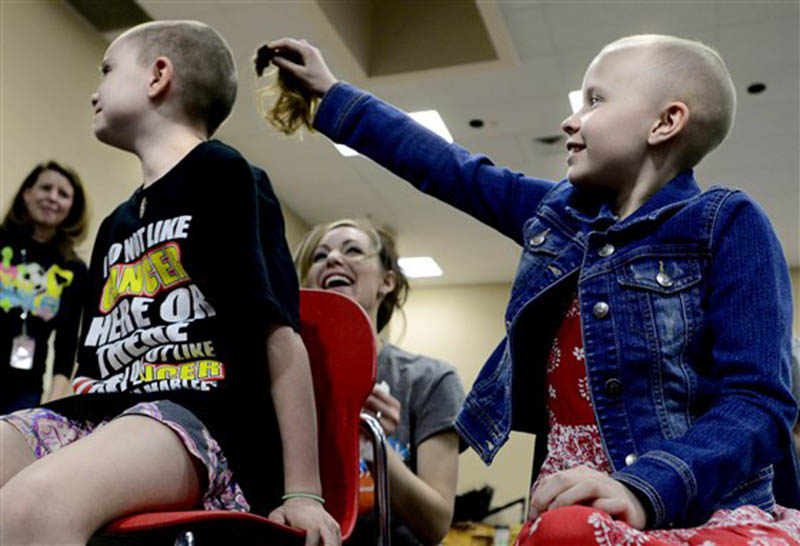 "When Cameron told Marlee she was thinking about shaving her head, Marlee got a huge smile on her face and said 'we can be baldy besties together!'" Cheray McLaughlin, Cameron's mom, said.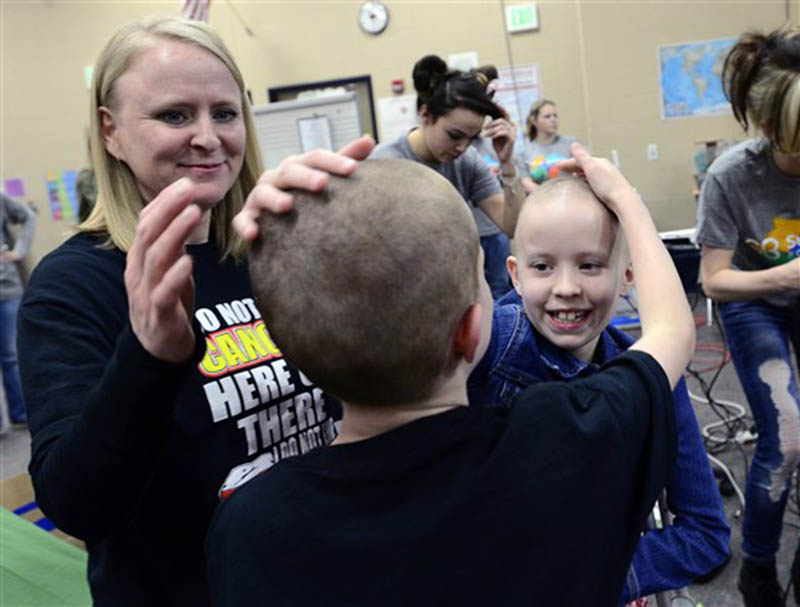 Inspired by this show of love and compassion, teacher Jody Hempelmann worked together with Cameron to transform the idea into a school assembly to raise money for childhood cancer research.
"We thought, what if we asked people to donate their hair or shave their head to raise money for a good cause?" Cheray said.




Meridian Elementary School in Broomfield Colorado held the fundraiser called, "Be Bold, Be Brave, Go Bald" and donated to St. Baldrick's Foundation, a charity which is leading the way towards discovering a cure for child related cancers.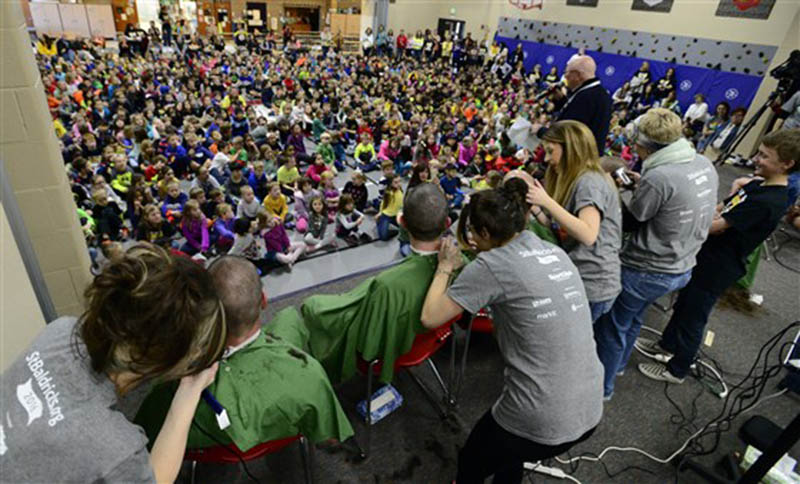 The wonderful event inspired 80 students, three teachers, both principals and even the mom of a student to shave their heads and show support for the little champion Marlee.
Eight local stylists volunteered their services during the fundraiser, and together they raised over $25,000. Many other students and community members donated portions of their hair without shaving their whole heads.
"I didn't think that many people would shave their heads, but I feel good about going back to school and not being the only bald one," Marlee told today.com.
Marlee got the chance to partake in the shaving of her first grade teacher, Erin Dupper's head, and had a great time in doing it.
"I feel very connected to Marlee and wanted to do something to show her how much I care, so I thought shaving my head seemed like an easy thing to do," Erin said.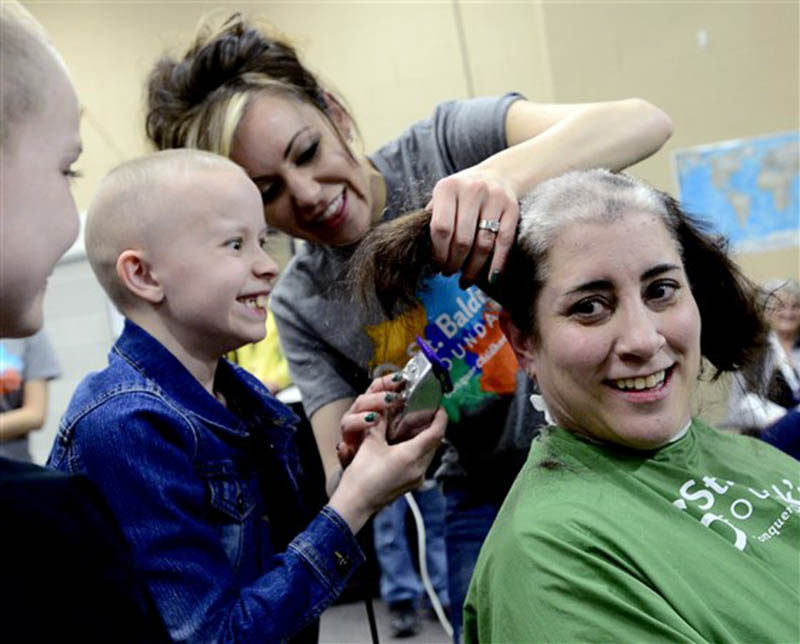 "The kids getting to see Marlee upbeat, happy and brave instead of the sick girl they were imagining made it a celebration," Erin said.
Marlee's mom, Shelly Pack, has noticed her daughter coming out of her shell since the event, as the diagnosis had taken her through a lot of pain and suffering.
"She's been through so much in the past year, I think she just faces life head on now," Marlee's Mom said.
"This event only made her even more outgoing, confident and happy and as her mom, it's refreshing to see."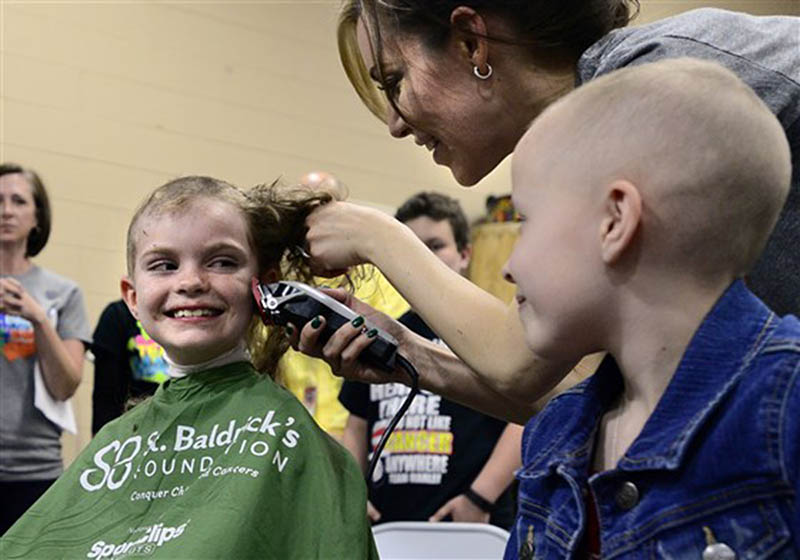 If you know someone in your circle or community that is battling cancer, consider doing something to show them you care. It doesn't necessarily have to be shaving your head, but even the smallest bit of kindness and encouragement can work wonders on a weary heart.
Watch this short video of Marlee shaving her teacher's head:
You are Loved.