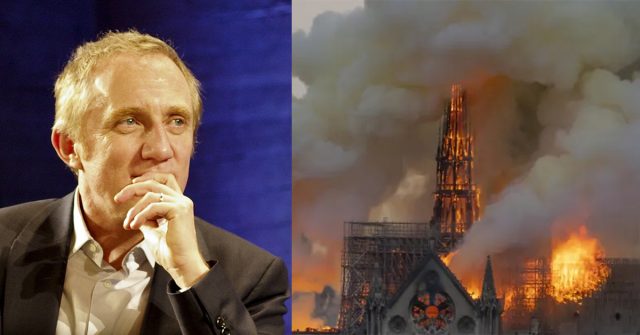 François-Henri Pinault and his wife Salma Hayek have pledged to donate 100 million euros towards the restoration of the Notre Dame Cathedral after a fire consumed the historic and beautiful building.
The fire collapsed the spire and caused significant damage to the entire cathedral as Paris and the world watched, mourning the loss of the treasured historic structure. Francois and Salma love Notre Dame so much that they decided to purchase a home next to the cathedral after their marriage in 2009.



"My father [François Pinault] and I have decided to release as of now from the funds of Artemis a sum of 100 million euros to participate in the effort that will be necessary for the complete reconstruction of Notre Dame," Francois wrote in a statement.
François is the chair and CEO of the international luxury group Kering, which encompasses Gucci and Saint Laurent, and he is also the president of the French holding company Groupe Artémis, which includes the fine arts auction house Christie's.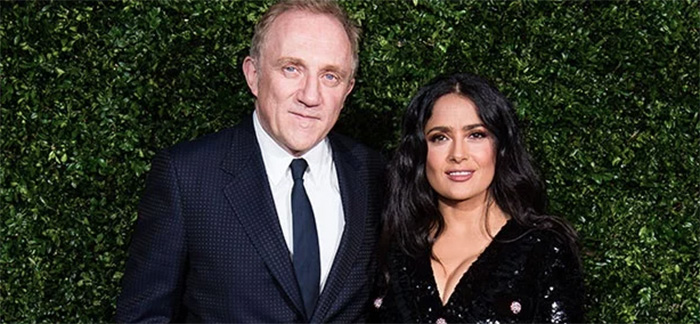 French President Emmanuel Macron also responded saying that he is planning to launch a national fundraising campaign to rebuild the beloved cathedral.
"We will rebuild," Macron said. "We will rebuild Notre Dame because this is what the French expect, because this is what our history deserves, because it is our destiny."



Notre-Dame de Paris, meaning "Our Lady of Paris," is a medieval Catholic cathedral on the Île de la Cité in the 4th arrondissement of Paris, France. The cathedral is considered to be one of the finest examples of French Gothic architecture. Its innovative use of the rib vault and flying buttress, its enormous and colorful rose windows, and the naturalism and abundance of its sculptural decoration set it apart from the earlier Romanesque style. The cathedral is more than 800 years old and 12 million people visit Notre-Dame annually, making it the most visited monument in Paris.
The fire was apparently caused during a multimillion-dollar renovation to repair water damage to the wooden structure.
Thanks to kind and caring people such as Francois and Salma, Paris and the world will get to see the beloved Notre Dame rebuilt and restored.
Have you visited the Notre Dame Cathedral?
Let us know in the comments.
You are Loved.
See Also: A Fun New Internet Challenge Is Causing People Around The World To Clean Up Lots Of Trash