A child's compassionate heart is a beautiful thing: A neighbor in Chicago noticed one morning that a young boy was walking a blind deer from yard to yard and helping it find food to eat.
He took a picture and shared this act of kindness on Reddit, as bluecollarclassicist wrote, "There is a blind deer in our neighborhood and this boy (10 yrs old) walks her from one grass patch to another every day before school to make sure she finds food."




The kind young man had noticed the deer having troubles due to being unable to see, and took it upon himself to walk his new friend each morning to different patches of grass to eat.
The beautiful picture was shared through social media, and wildlife experts gave some helpful advice on how to best help the deer, as the young man's neighbor posted in a follow-up message,
"My wife and I took this photo yesterday after seeing this happen for a few days. My wife called the local wildlife rescue group a few towns over. They have a vet on staff and will be picking the animal up today to bring her [to] a forest preserve where she can be looked after and stay out of traffic. I hope she does ok because she was so docile. I wish I could do something for the kid. He's probably going to miss her."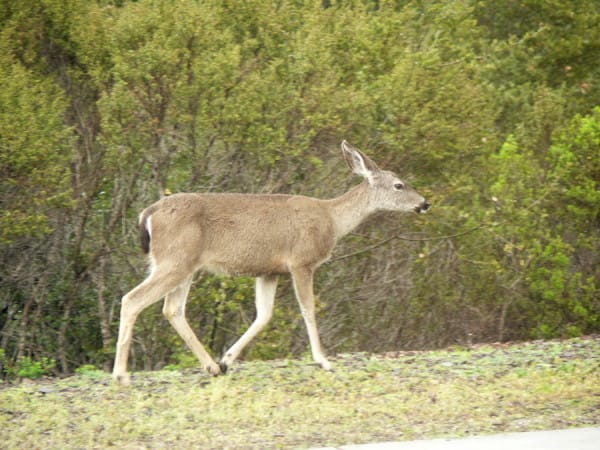 "The deer is getting picked up today by a local animal rescue group (NOT animal control) and taken to a vet for assessment," he wrote in a follow up comment. "It will likely be tagged and taken to a controlled forest preserve but they did say that since she seemed so docile that she might end up in an approved farm or petting zoo."
We are all connected, and uncommon acts of kindness and compassion can inspire a community to come together and make the world a better place for all living beings.
If your heart was touched by this story of kindness, let it inspire you to share some love and kindness with a person or furry friend you encounter this week. Love and Gratitude ❤️