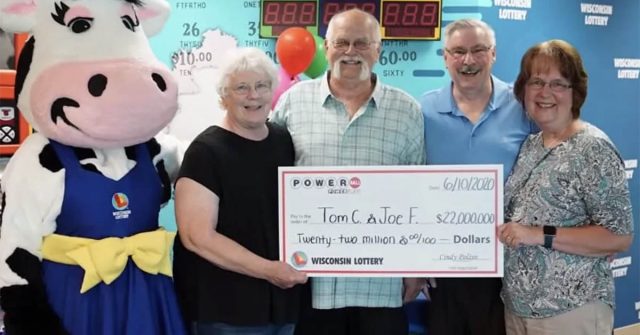 After winning a $22 million dollar Powerball jackpot, a kind man honored a 30-year-old promise and gave half of his winnings to his best friend.
When Tom Cook of Wisconsin realized that his all of the numbers on his Powerball ticket matched the winning numbers, he "froze" and handed the winning ticket to his wife. Yet a promise he had made 30 years ago to his best friend was at the forefront of his mind.
He called his best friend, Joe Feeney, and let him know the good news. He reminded Joe that 30 years ago the two friends made a deal: that if either of them ever won the lottery, that they would share the winnings with each other.
"He called me and I said, 'are you jerking my bobber?'" said Joe, an avid fisherman.
Tom made good on their 30 year old promise and shared his jackpot winnings with Joe.
"That happened many years ago," Tom said, remembering their promise. "A handshake's a handshake, man."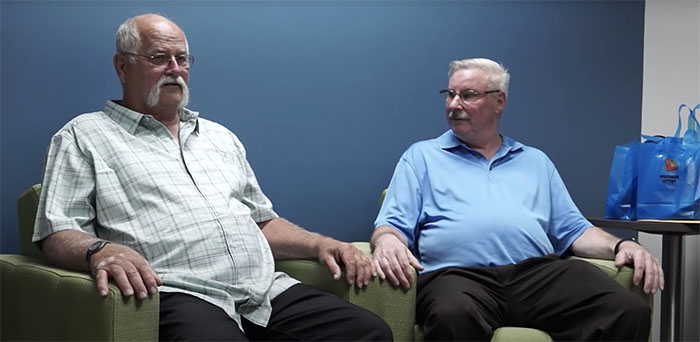 Tom chose the cash option to take home $16.7 million, and after taxes, both friends took home roughly $5.7 million each.
"Congratulations to Tom, Joe, and their families," said Wisconsin Lottery Director Cindy Polzin. "The power of friendship and a handshake has paid off. I'm thrilled for them their lucky day has arrived!"
"We can pursue what we feel comfortable with. I can't think of a better way to retire," Tom said. "I've got grandchildren, great-grandchildren, and I'm looking forward to spending time with them, not worrying about if I got time to go, and where we can go, and [if we can] afford it."
It's beautiful to see when two hearts realize that friendship is more valuable than money.
You are Loved.
Post by @understanding_compassion

View on Threads
Subscribe for free to Understanding Compassion on YouTube and help us make the world a kinder place.
Related Compassion:
Kind 7 Year Old Finds Winning Scratch-n-Sniff Ticket And Then Donates It To The Homeless
Wheel of Fortune Grand Prize Winner Donated All $145,000 Of His Winnings To Charity
Kind 8-Yr-Old Wins City Scavenger Hunt Cash Prize And Donates Winnings To 2-Yr-Old Neighbor Battling Leukemia