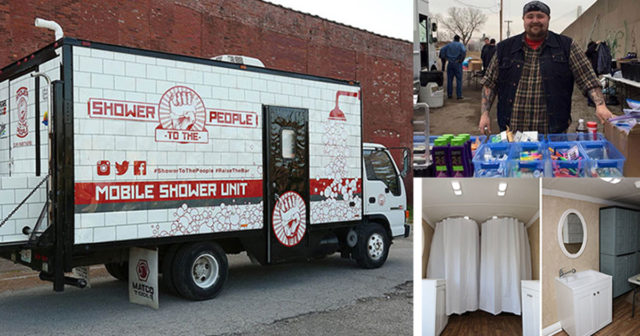 After having firsthand experience with the difficulties in life while being homeless, Jake Austin decided to make a difference for many of the struggling human beings he saw around his city of St. Louis, Missouri. He saw that one of the biggest discomforts his local homeless men and women faced was that they could not get a shower, sometimes for months at a time. So he set off to change that with a mobile shower on wheels project he calls Shower to the People.




Austin bought a truck on Craigslist for $5,000 and then setup a GoFundMe online to raise money for the remodel to install clean, portable showers inside of it. He met his goal and was able to create this beautiful truck which now offers showers to roughly 60 people each night.
Some of the grateful homeless were near tears when describing how thankful they were for this opportunity. Being able to have a clean, warm shower, and to shave and use shampoo are things most of us take for granted, but for someone who has nowhere to live or bathe, they can be a real treasure.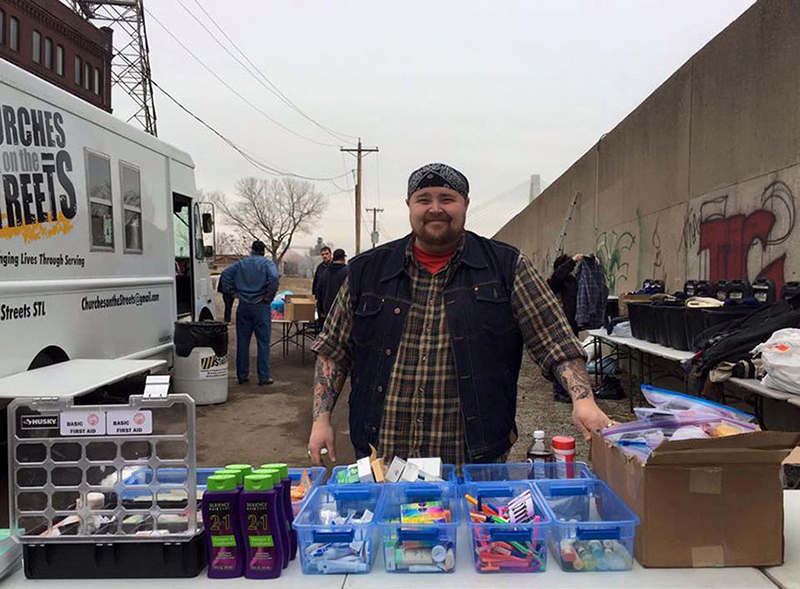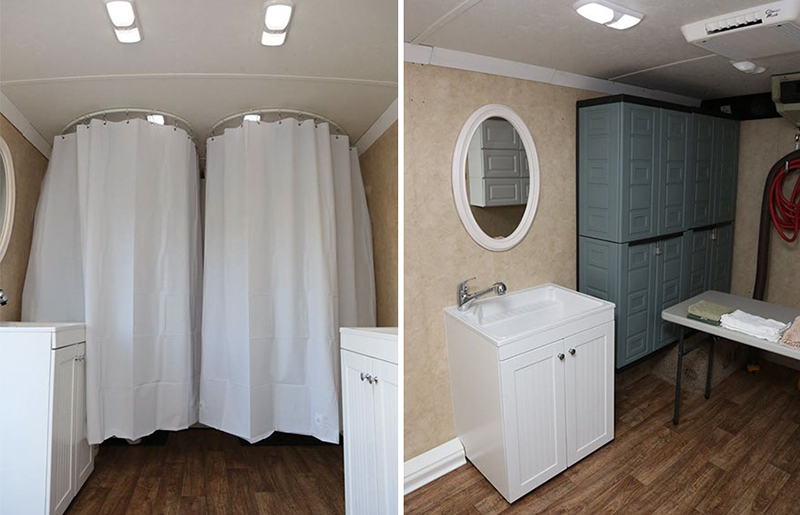 The importance of having a shower is something often overlooked when considering the needs of the homeless. Austin described how "people can get food and clothes, but if they haven't had a shower in three months, they can't get a job even flipping burgers."
"The program isn't just about getting people clean," Austin says. "We're doing this with the hopes of building relationships with people, connecting them with services, and getting them off the streets."




So far, it's been effective: Austin says the volunteers have connected several people with transitional living options, and brought others to renew their drivers licenses so they can apply for jobs and benefits.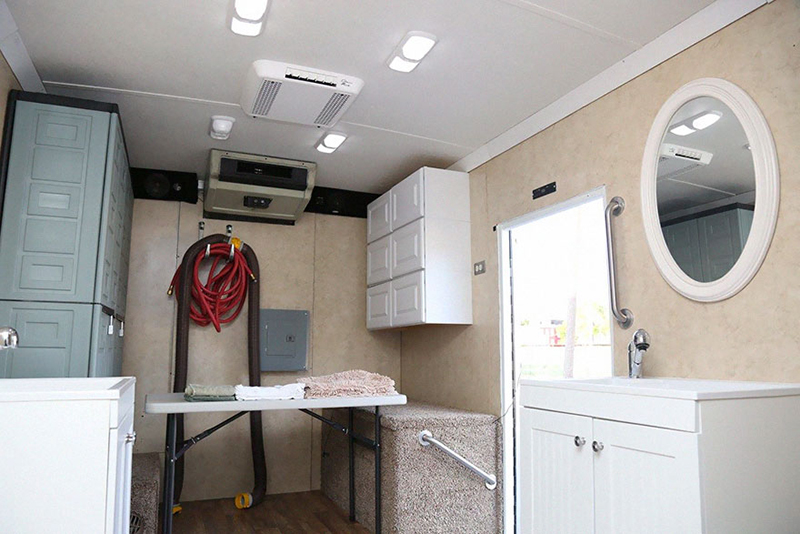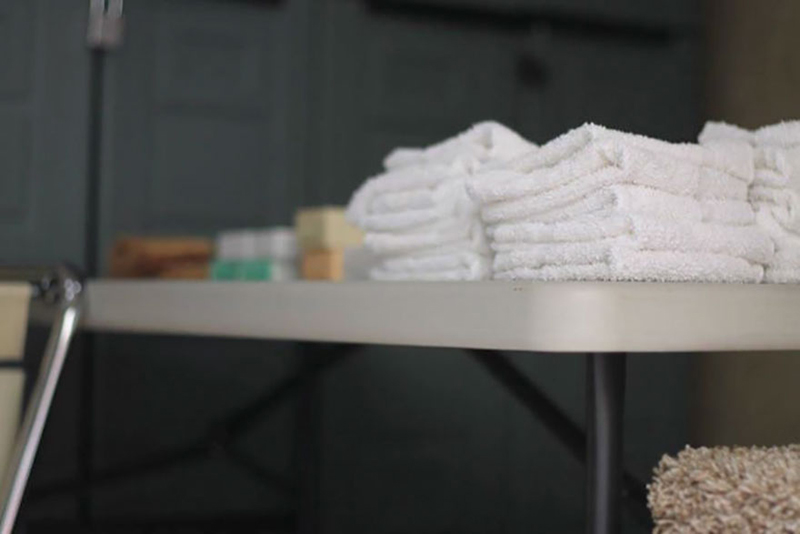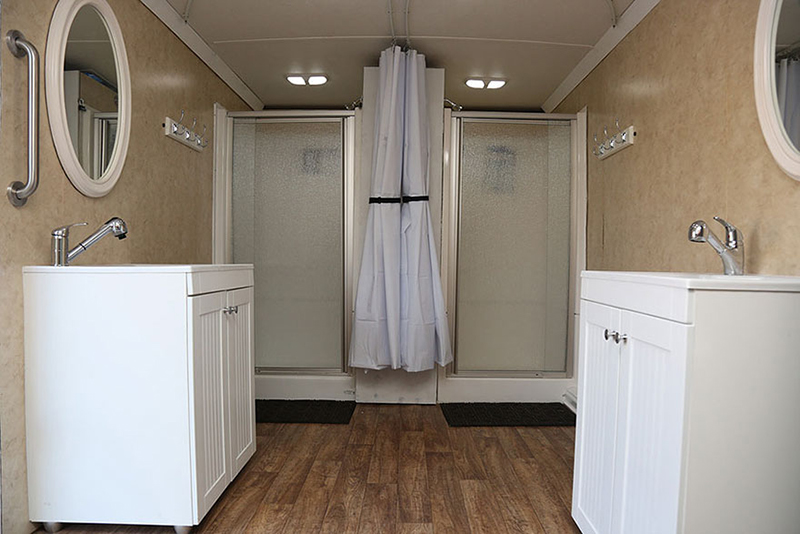 But the most important part of Austin's work is that the homeless people he encounters every day feel genuinely loved and cared for. For someone who has nothing; no family, nowhere to live and no one to help them, the kind hearts of volunteers at Shower to the People are like rays of sunshine on a cloudy winter.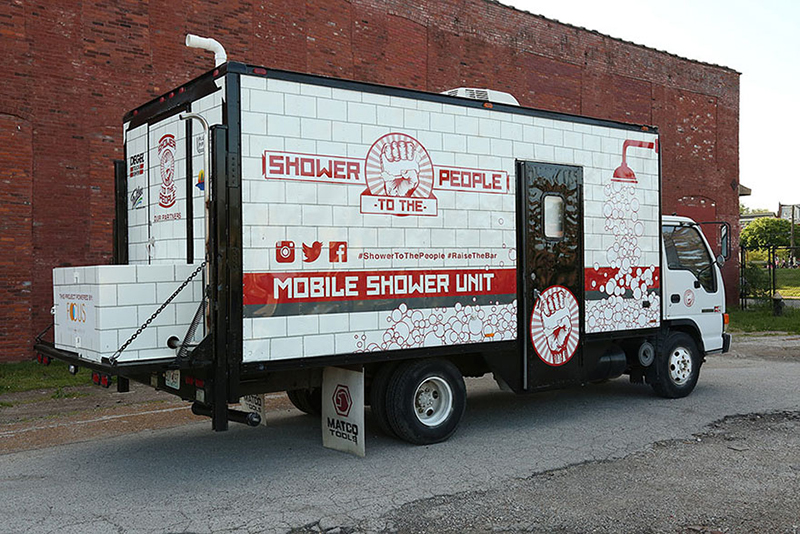 If your heart was touched by this story of kindness, let it inspire you to share some love and kindness with a person you encounter this week.
You can also donate to support Shower To The People's cause here.
You are Loved.