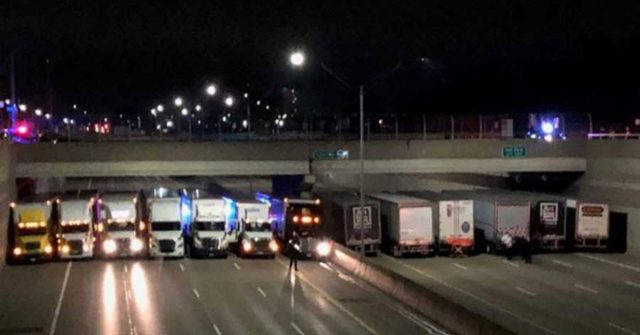 A moment of heroic compassion happened under a highway overpass in Detroit as 13 semi trucks parked underneath it to save a man considering suicide.
After the man walked out on the bridge, concerned drivers saw him and called the police to report a possibly suicidal man. The bridge had a big drop to a busy highway below.
Several local police offers arrived quickly to the bridge with negotiators and began speaking with the man, attempting to get him to come back from the ledge of the bridge.




They managed to keep the man engaged in conversation for several hours, and it was during this time that the police officers had an idea that could help the situation.
They asked if nearby semi truck drivers would be willing to help them save a man's life, and 13 drivers lovingly agreed.
The truck drivers worked together in pulling their trucks directly underneath the bridge where the man was standing, so that in the event that he did jump, it would lessen his fall and he would be able to survive.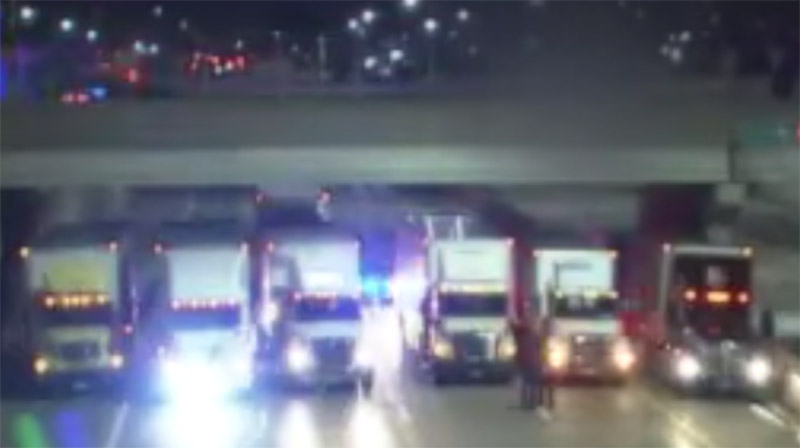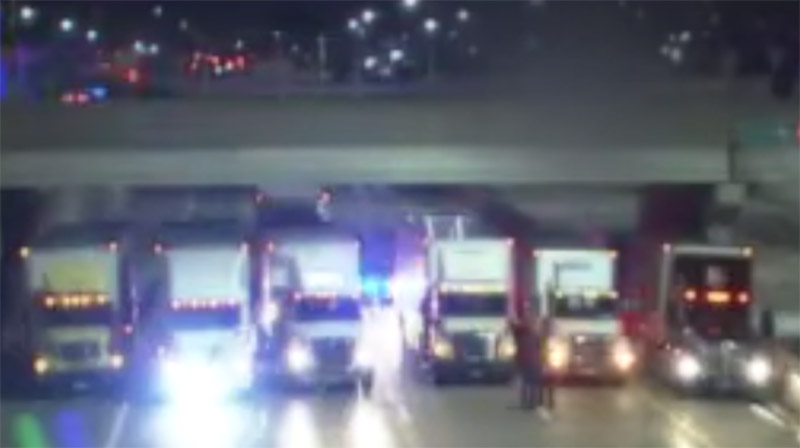 The situation ended peacefully thanks to the help of the local police and to the 13 compassionate truck drivers, as the man eventually agreed to come down from the bridge.
He was afterwards taken to the Beaumont hospital to receive care.
When a community comes together to help the most vulnerable and those who are really struggling in life, compassionate hearts can save lives.
If you or someone you know is very stressed, suffering, and may be at risk of suicide, call the National Suicide Prevention Lifeline at 1-800-273-8255. The crisis center provides free and confidential emotional support 24 hours a day, 7 days a week.
We all know life can be very challenging at times, and it's during these times when we need the most support and the most love.
If you notice someone in your circle or community who is having a tough time this week, consider reaching out and letting them know you care and are here for them. Your act of love may be just what they need to help them get through another day.
You are loved.