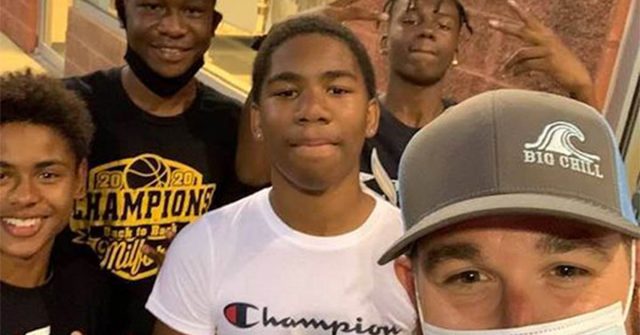 When Jeff Gravatt won a $10 bet with four youngsters, rather than collecting his winnings, he decided to order them the pizza they were trying to win the money for.
Jeff was about to enter a Walmart in Camden, Delaware, when four young men who were outside of the store playfully asked him if he'd like to make a bet.
"Group of young kids caught me on my way into the store. Asked me if I wanted to make a bet. I replied 'I'm a gambling man.'" Jeff wrote.
The oldest of the group said that he bet he could ride a wheelie on his bicycle from one stop sign to another stop sign. When asked why they wanted to win ten dollars, he said that they wanted to order a pizza.




"Older kid said he could ride a wheelie on his bike stop sign to stop sign. I said no way… and how much? He said 10 bucks. I said why 10? He said they wanted a large pizza at Dominos…. I said deal."
The young man came close but didn't quite make it to the stop sign, but while they were figuring out how to pay Jeff his $10, Jeff decided to call Dominos himself and order and pay for the pizza for these four young strangers.
"He came very close but couldn't hold it his wheelie that long…. While they were figuring out how to come up with 10 bucks, I had already ordered their pizza plus a 2 liter of sprite. Made my night. Love seeing kids be kids."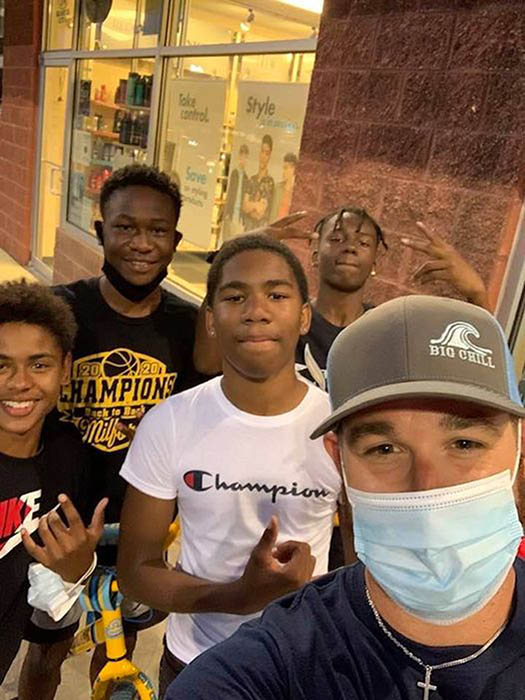 Many hearts online have been moved by Jeff's kindness towards four young men who he didn't know.
"You're a good dude," commented A.S.
"Kindness always wins. Always. Ty for having it," wrote Guthram N.
"I play basketball almost everyday with kids like this. I think running across these kids randomly loitering outside of a store, most people would be nervous, because they're large, athletic and loud. However, it really is important that people realize these really are just kids and they really really want your approval, as an adult. Just be good to kids, and they'll be good to others." wrote R.H.
"You sir, are a gentleman and a scholar. Need more people like this in the world. :)" commented Fitz M.
"I love how not one single word of this post referred to anyone's color. That's what it's about. Seeing kids as kids like this," commented Kacie D.
"I love this! I met two teens hanging out in a Lowe's hardware store. Their mom, other kid's aunt, was working at the nearby DQ, and they were trying to fill in their time perusing the hardware store, so they weren't loitering at her job. The kid asked me for spare change, and I gave them $10, so they could go get some ice cream at his mom's job. The kid said thank you, and ran off. Unexpectedly, the other kid came around the corner, and told me thank you. My heart swelled up. Ive been there. When I was a kid, my mom worked her 2nd job at Sears, and would take me to work, where I had no money, but had to fill my time at the mall. People don't understand that some kids don't have the option, or funds, to do kid stuff." wrote F. M.
Jeff's kind heart showed these four young men that they can count on the kindness of strangers.
You are Loved.
See Also: Kind Young Woman Saw Boy's Sad Face After He Learned He Couldn't Afford Shoes, So She Bought Him A New $180 Pair