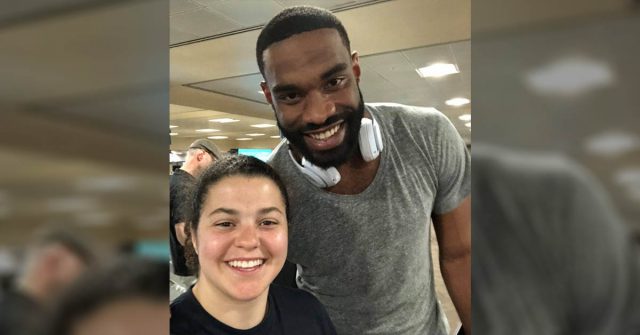 When law student Delilah Cassidy was about to miss her flight due to additional baggage fees, a kind man stepped forward and made sure she was able to board her flight.
"WOW okay so the most amazing thing just happened to me and I can't help but share it with the world," Delilah wrote in a post online.
Delilah was on her way home from Europe and was told that she needed to pay by credit card, not cash, to bring her carry-on luggage on the flight. Yet as she had been traveling internationally, her cards were being declined as her bank had not yet updated her location.
"American Airlines instituted a new policy where you have to pay to take a carry-on onto the plane. Which is ridiculous but off topic. I consolidate my bags into one and they measure it and say it's just a little too big. They proceed to charge me $50, except they only take credit card, no cash. Since I just got back from Europe all my cards are being declined as Chase doesn't know I'm back. They tell me that I'm going to have to miss the flight and head back to the ticket counter to pay down there." she explained.




There were only a few minutes left before departure, so heading back to the ticket counter and through security again would have caused Delilah to miss her flight home. She was distraught and not sure what to do.
"I'm pleading, devastated after a long day of travel," she recalled.
Then a stranger walked up to the desk and began talking with the airline representative.
"Then, this man walks up and says, "How much is it?" They tell him $50 and he says "I got it.""
Delilah was astonished that a stranger had randomly come up to help her, and she tried to decline his offer as she focused on quickly figuring out a solution, but the kind man helped anyway.
"I'm astonished and tell him it's fine not to worry and he hands the lady his card as the American Airlines employees stand in silence shocked by this man's generosity. They swipe the card and he tells me to have a great flight and hop on board," Delilah explained.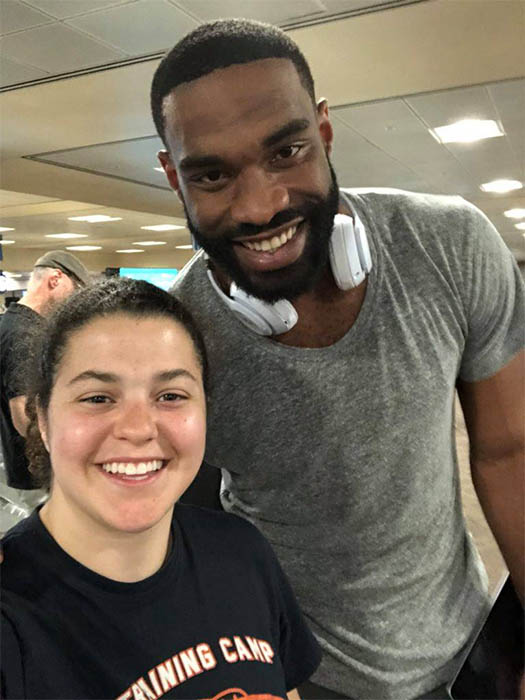 The kindness from the stranger and her feelings of gratitude moved her to tears. She tried to give him cash but he simply replied, "pay it forward."




"I'm crying as I write this and as I board the flight. This man was an angel. I stop him as he's sitting in first class and try to give him my money but he just shook me off and told me to pay it forward. My heart is so happy. There are good people in this world. Be that person for someone because I know after this I sure will be ?"
Delilah later discovered that the kind man is Jermaine Gresham, an NFL player for the Arizona Cardinals.
You are Loved.
Related Stories:
This Kind Woman Paid $749 For A Distraught Stranger's 2-Year-Old To Fly With Him
Kind Stranger Gave His First-Class Seat To An 88-Yr-Old Woman Who Had Never Flown First Before
Struggling Mother Helped 3 Times In One Day By Different Strangers At Airport
View this post on Instagram
Subscribe for free to Understanding Compassion on YouTube and help us make the world a kinder place.