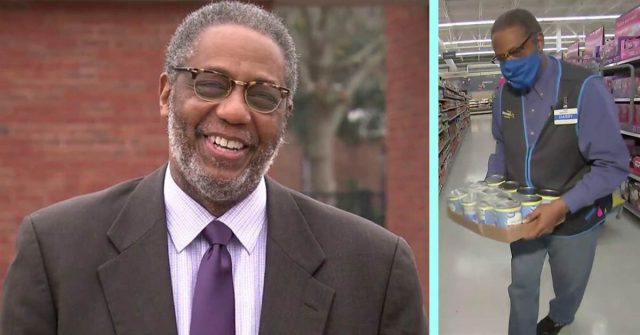 When Principal Henry Darby saw many of his high school students sleeping under bridges, sleeping in cars and living in homes without curtains and a single mattress on the floor, his kind heart knew he needed to do something. In order to help, Henry began a second job working graveyard shifts at Walmart and has been giving the money he earns to his homeless and struggling students.
Henry is the Principal of North Charleston High School in North Charleston, South Carolina, where 90 percent of the student body live under the poverty line.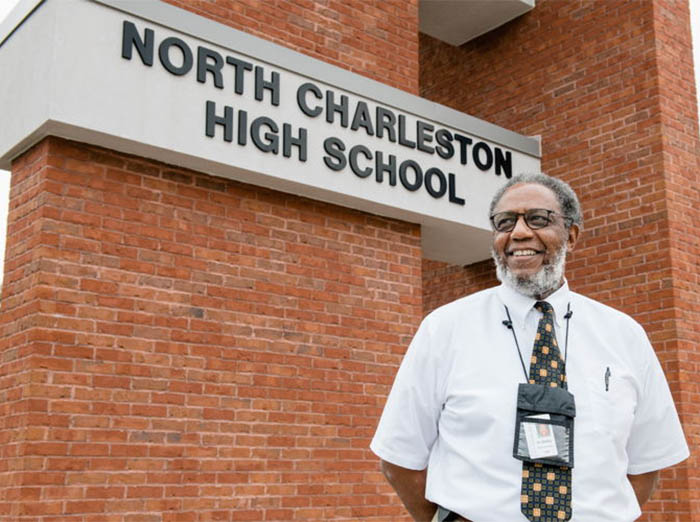 "I get a little emotional, because when you've got children you've heard, sleeping under a bridge, or a former student and her child, they're sleeping in a car, or when you go to a parent's house because there's problems and you knock on the door, there are no curtains and you see a mattress on the floor," Henry said as tears began to fill his eyes.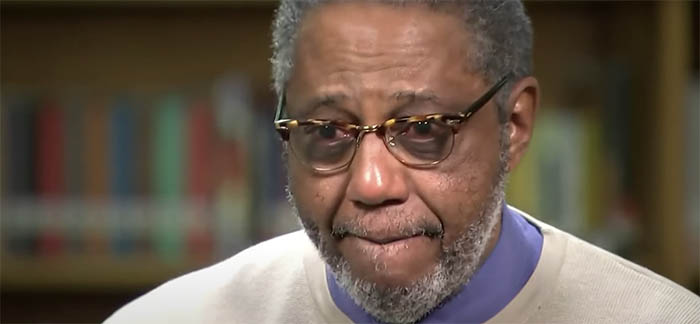 "And these people need — and I wasn't gonna say no. And at my age, you know, we don't ask for money. We just don't. You just go ahead and do what you need to do."




Henry began working five graveyard shifts each week at Walmart, from 10pm to 7am, after which he heads to campus right before the morning bell.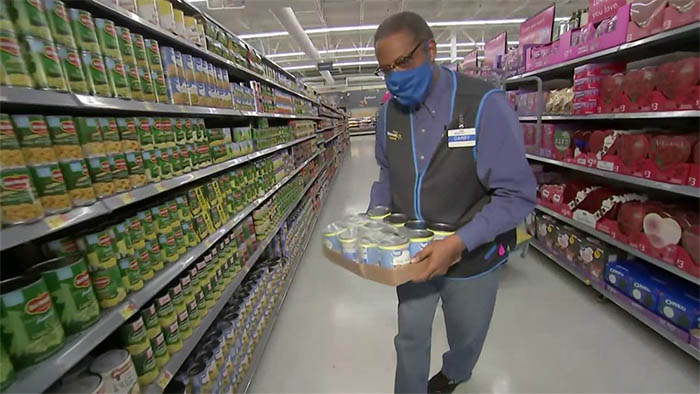 As Henry is a senior, he realized that this schedule was a bit too difficult on his body, so he's since cut down to three days a week.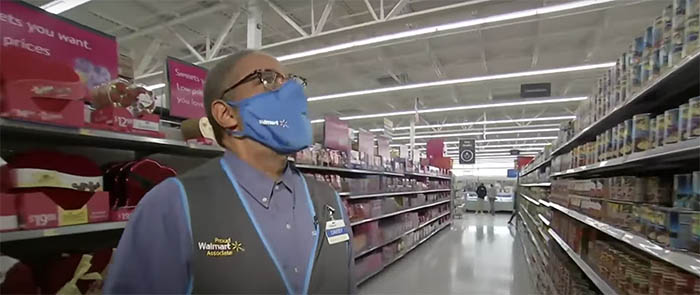 He's only able to sleep 2 hours each day during these weekdays, but he believes that his students are worth it.
"He's ready to help anybody," one student shared about Mr. Darby.
"He's there when you least expect it, but when you need him the most," another added.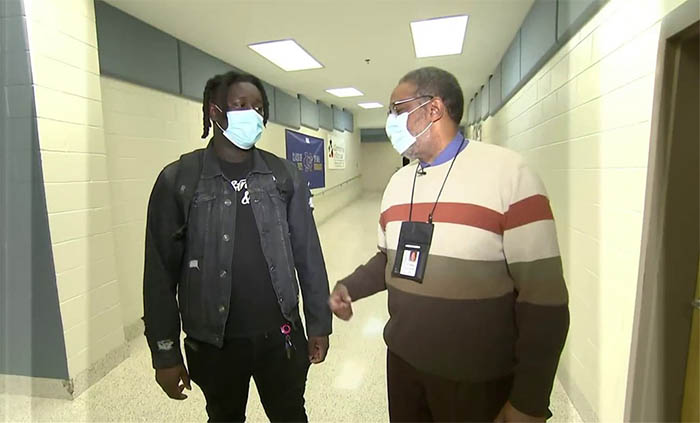 Henry regularly reaches out to his students to see how they are doing, making home visits, and helping them however he can. Having grown up in North Charleston himself, he understands their struggles, and his students adore and respect him. He uses the money he earns from Walmart to help students buy food and helps their families pay essential bills.
"It's quite simple, simplistic: Just learn to help others. That is one of the greatest things that we can do in terms of human beings," Henry said.



Cynthia Solomon, the manager at Henry's Walmart, had no idea that Henry was the Principal of North Charleston High, as Henry had kept what he was doing to help his students a secret.
"Even before we knew, there was something special about him," Cynthia said. "I would be so happy to have Mr. Darby for as long as he will have us as a part of his family and beyond."
Elizabeth Bowens, the school's parent advocate administrator, shared that they've tried their best to exhaust all of their resources in order to help their students before letting Henry use his own income.
"His heart is so big," Elizabeth shared. "This is his community. He's grown up here, he still lives here. These kids are like his kids."
One of the students recognized Henry working in Walmart one night, and since then, others began learning about what he was doing. Henry has explained that he is not ashamed of working there even through he is a school principal, and he hopes that if anything, it will teach his students that all forms of work are honorable.
"Some of them felt this type of job was beneath me, but I tried to teach my students that all work that is honest is honorable," Henry said.
"I am an optimist. But I'm also a determinist. I know that it's going to get better. I know that these times will not always be with us. I know that my students will not always be in poverty. I know that because that's what we are. America makes it better for everybody."
After Henry's community and Walmart learned about how hard he had been working in secret in order to help take care of his impoverished and homeless students, they decided that they too wanted to help. Walmart presented Mr. Darby with a check for $50,000 to help his school's students. A GoFundMe was also setup by the community, and kind hearts who empathize with the work Henry is doing have helped raise more than $177,000 to provide the essentials for North Charleston High's students.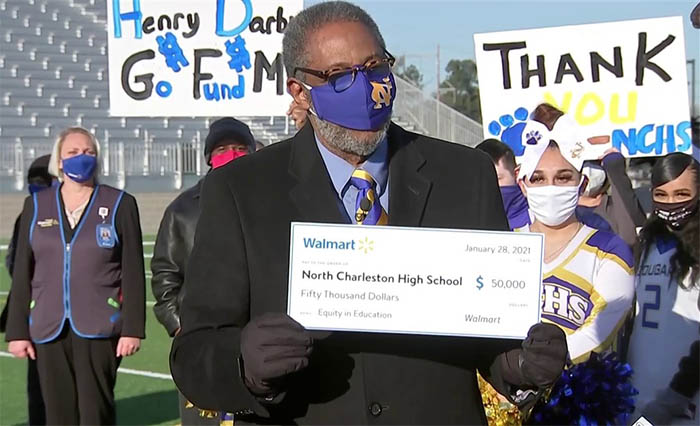 Words cannot describe the heartfelt joy of seeing a man as humble as Henry accept these donations to his school which will go to help take care of the children who he loves. Henry only asks his students that they pay this kindness forward during their lives.
"Thank you so very much. This is going to go a very, very long way with our students," Henry said. "These students, they are the best of the best. We love them dearly."
Watch this inspiring interview with Henry:
You are Loved.
View this post on Instagram