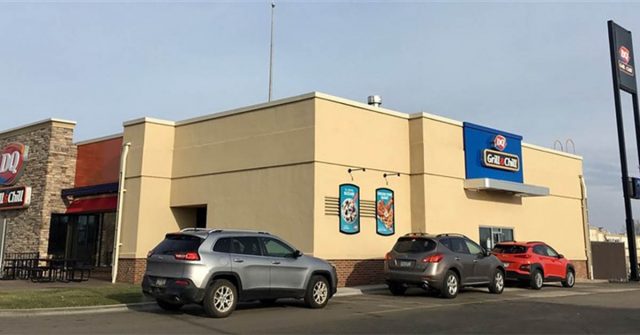 At a Dairy Queen in Brainerd, Minnesota, hundreds of customers in line at the drive-thru showed kindness to one another by paying for each other's meals.
Manager Tina Jensen was working at the drive-thru when a kind man made a request to the cashier as he was paying for his meal. He asked if he could also pay for the meal of the driver behind him, and Tina happily agreed. As the next car drove up they learned that their meal had already been paid for.
"She's like 'really, why would he do that?'" Tina said of the driver's reaction.
With smiles all around, Tina asked the driver if she felt like keeping this act of kindness going.
"If you like I can pay it forward and you can pay for the order behind you and we can keep this going," Tina said.
The driver happily agreed and she paid for the meal of the car behind her, and it kept on going. Tina explained that she's seen this happen every now and then, but it usually only lasts for 15 or 20 cars before it fizzles out. But on this day, more than 900 cars kept paying for the meal of the car behind them in order to continue showing kindness to one another. It was truly a wonderful sight.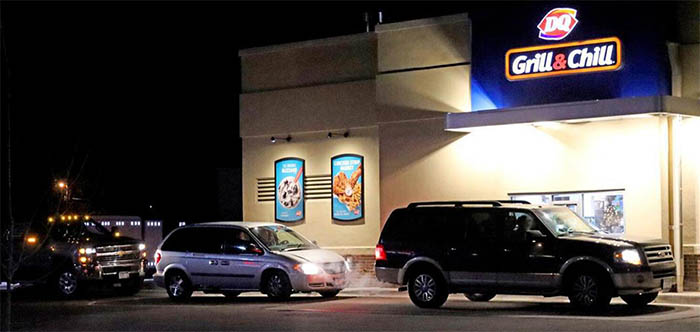 "One lady, she was so excited, she threw us a 20 dollar bill almost in tears. 'Are you serious. This is really going on?' I said, yep, you are about 125 cars into it. She said, 'For real, can you believe this?'"




With everything that's been going on in the world, many people are wanting to show love, kindness and encouragement to cheer up one another.
"There's all different types of ways to help people," Tina said. "I think this touched a lot of people that we didn't even know it touched, deeper than we know. And you don't know what's going on in a person's life."
Heidi Bruse was one of the customers in the line, and she shared that this small act of kindness brought hope to her and her family.
"During times like these it kinda restores your faith in humanity a little," Heidi said. "The way the world is now you see a lot of anger, tension, and selfish behavior. What we witnessed was pure kindness and it was a breath of fresh air really."
She told her family what had happened, and the gesture of kindness was more valuable to them than the free ice cream.
"[They were happy,] not that we got free ice cream… the gesture was way more valuable," she said.
Tina shared that during difficult times, kindness and staying positive can help everyone make it through.
"No matter what's going on, take care of each other, be positive, be happy and don't focus on the negative, we'll get through it," she said.
You are Loved.
See Also: It's okay, ma'am. I got you. Kind Cashier Buys Meal For Woman Who Forgot Her Wallet
View this post on Instagram
Please share kindness with others: when we share stories and examples of compassion and kindness, we inspire and encourage others to be kind and compassionate in their daily lives, making the world a better place for everyone.