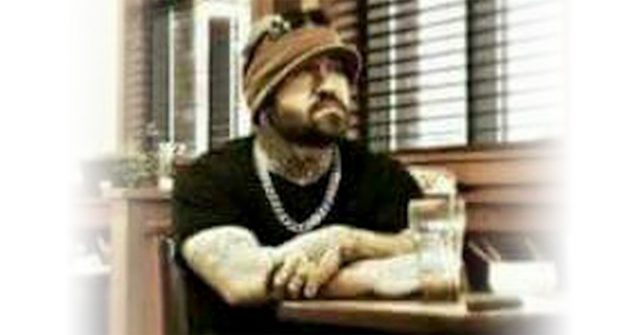 This Earth Angel appeared in a restaurant one day, and his compassionate heart taught us how beautiful love and kindness can be.
The host of the restaurant shared this story after a truly beautiful and heart-moving day:




"Today I met an angel. You came into a Denny's I work at in Utah. You asked me, 'Can I have a waitress who is a single mother?' I thought it was very odd, but I sat you in Crystal's section.
You sat there for 2 hours just watching people. 7 families came in and ate while you were there and you paid every one of their bills, over $1,000 you paid for people you didn't even know. I asked, 'Why did you do that?' You simply said, 'Family is everything, I've lost all mine.' Looking into your eyes while you said that made me tear up (It's why I walked away so quickly) as soon as I got in the back I broke down in tears because your eyes had so much pain in them.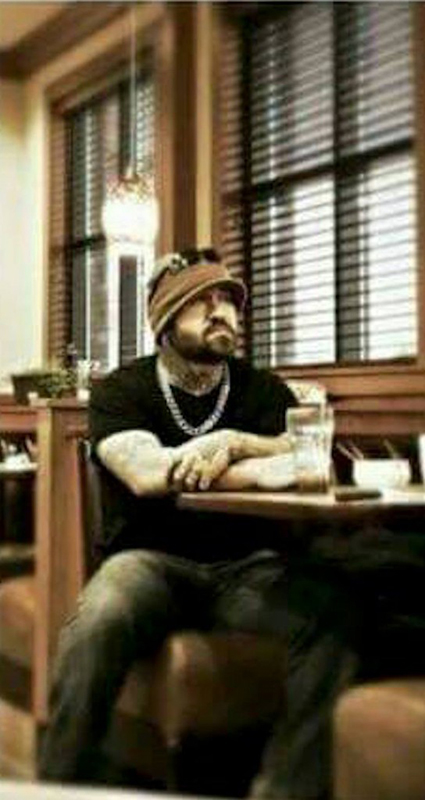 I just wanted to let you know, the waitress Crystal that you requested was living in a shelter with her son until she was able to save up enough to get a place. Your bill was $21.34 and you left her a $1,500 tip, because of you she gets her new place next week, because of you 7 families ate for free.
Crystal told me she prayed the night before for a miracle and God sent you. You left before any of us could say thank you, I hope you read this because you're truly an amazing person and you stole the hearts of every one of us here. Thank you."
"I've done this many times, but this is the one that got out," the man, who asked only to be identified as Briggs told NBC.




When asked why he wanted to help these families and this single mother, he replied;
"I grew up with a single mother of six. We were poor and homeless a lot," Briggs said.
"I watched and suffered for years as I watched her work her hands to the bone to give us a good life. She raised us to be kind and help others. Many years down the road, I was facing prison and getting in trouble. It ended up causing me to lose my family because I was a really terrible person."
Briggs says he eventually turned his life around. He has opened his own business and become a success.
"Now I've been helping others as I was raised to do," he says. "Now it's time to pay it back."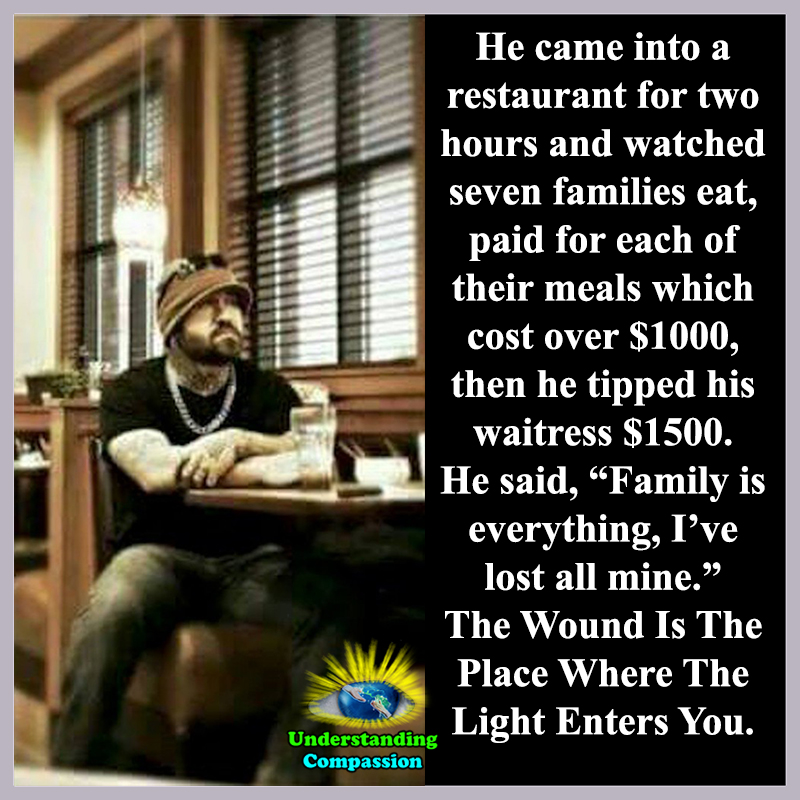 SHARE this story on Facebook if you'd like to encourage others to be kind like this wonderful man.
"The wound is the place where the light enters you."
~Rumi