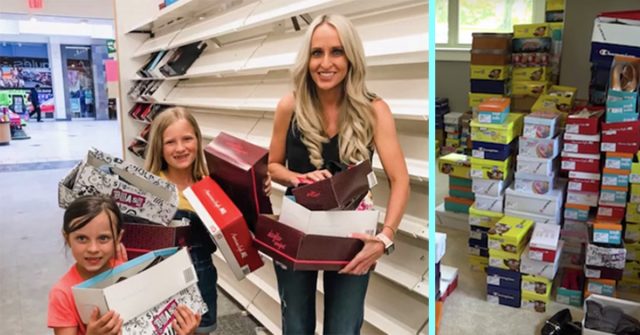 While shopping for shoes with her children, Carrie Jernigan didn't plan on buying 1,500 pairs, but her daughter's kind heart motivated what would become an internationally praised act of charity and kindness.
Carrie was shopping with her three children during a clearance sale at a Payless shoe store in Alma, Arkansas, when her 9-year-old daughter asked her at the register if she could buy an extra pair of Avengers shoes for her classmate who had shoes that were too small for him and was unable to get a new pair. Carrie was touched by her daughter's kind heart and thoughtfulness, and she gladly agreed.
"She has the biggest heart, and she said 'There is a boy in my class that loves [The] Avengers, and his shoes are too small, could you buy him these?,' and I was like 'of course,'" Carrie explained.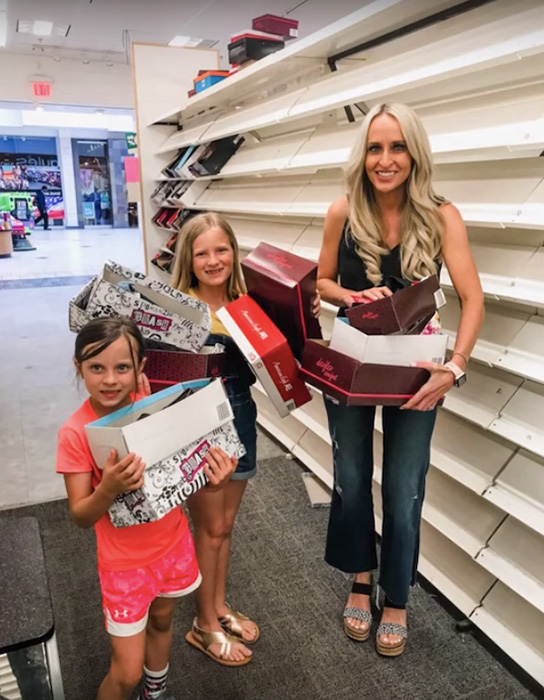 Her daughter brought the shoes to her Mom, and while they were standing at the register, Carrie was so touched by her daughter's act of kindness…
"I just said, 'How much for the rest of the shoes in the store?' I was almost joking and I could see the clerk's face and her wheels start to turn and she finished checking me out. She said, 'Can I have your number?'" Carrie said.
Later that day the district manager gave her a call and let her know that she could buy all of the clearance shoes in the store if she would like to: 350 pairs in total. Carrie and her children decided to do it and planned to donate the shoes to students in need who could not afford new shoes for the school year. She agreed over the phone and said she would come in to the store before it closed that day.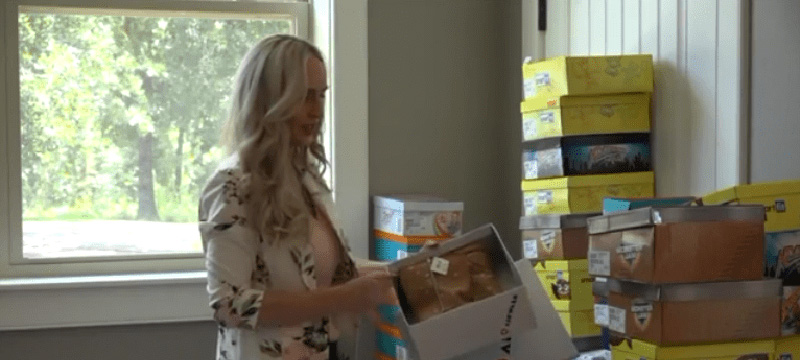 When Carrie and her children went back to the store to pickup and pay for the shoes, they learned that the store was receiving another large shipment of clearance shoes. When her children asked her to buy those shoes as well, she believed this to be a good time to teach and support a life-long lesson of kindness for them. She agreed and ended up purchasing all 1,500 pairs.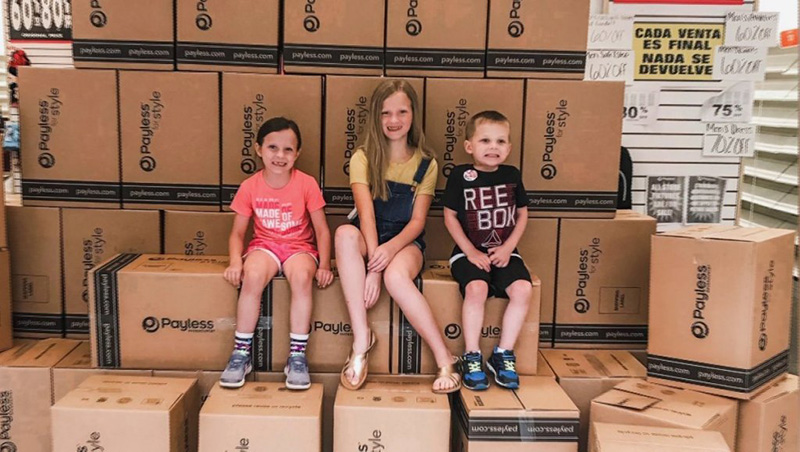 "You know I always tell my kids… if you ask them what they want to be when they grow up they say be kind, and so I don't care what they do in life as long as they are kind and good people. And so it just reiterates to me that their hearts are in the right place and if it's in the right place they can do amazing things," Carrie said.
They took home $21,000 worth of merchandise, and much of the amount was saved due to the store's clearance sale.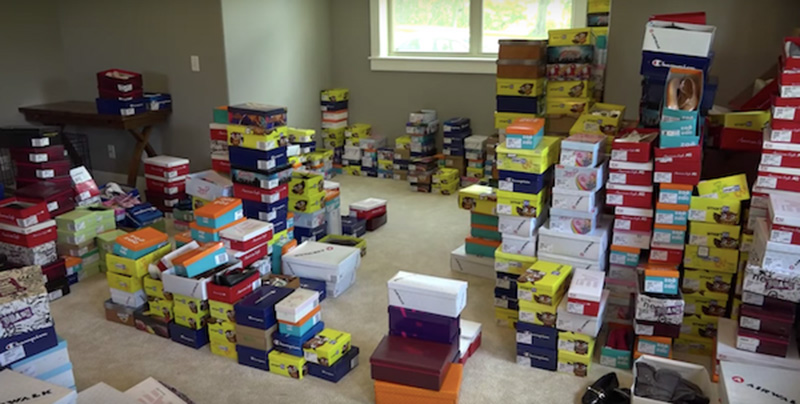 "The next thing you know we are trying to figure out how to get almost 1,500 shoes home with us that day," Carrie said.
Carrie and her family decided that they would donate 1,100 pairs of the shoes to children in need, and to schools to hand out to students in need. The other 400 pairs they would donate to adults who needed shoes but could not afford them.
As news of Carrie's and her children's kindness began to spread, others were inspired to do the same. Numerous people reached out to them wanting to help by donating, and now the Jernigan family has planned to hold a back-to-school bash together with Alma Middle School and the Kibler Baptist Church where they will be fundraising for school supplies for children as well.
Watch the following video to see Carrie and her family making a difference for 1,500 children and adults in need.
You are Loved.
See Also: Kind 6-Year-Old Girl Uses Her Lemonade Stand to Pay Off Other Kids' School Lunch Debt