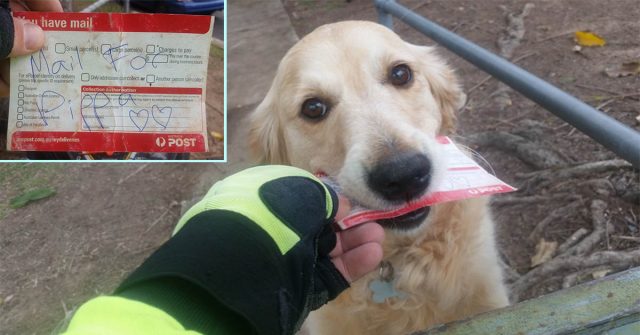 A sweet mailman makes sure that an excited pup on his mail route always gets a letter to take home.
Each day as mailman Martin Struder delivers mail to a community in Brisbane, Australia, a furry little friend comes to greet him.
Pippa, a mail loving dog, runs outside each day as she hears Martin's post van and comes to collect the mail. Martin pets the excited Pippa, gives her a hug, and then hands her the mail, which she takes and then brings back to her family's house.
But on days when there is no mail to deliver, Martin wants to make sure that Pippa still receives something and is able to complete her daily chore, so he handwrites letters addressed to Pippa and gives the pup her mail to take home.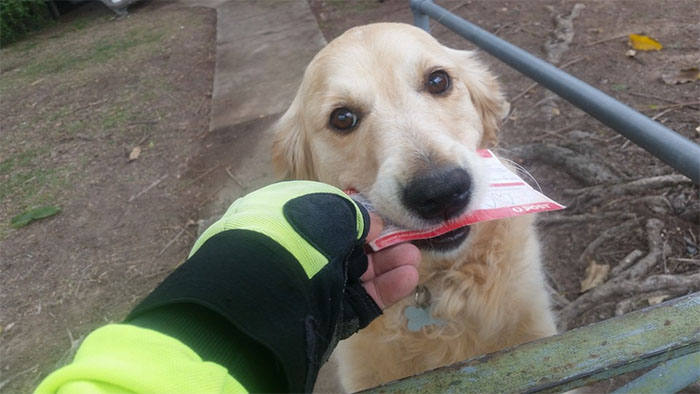 "Sometimes, Pippa comes out for the daily delivery but there's no mail for her to collect. So I have to improvise," Martin shared in a post online.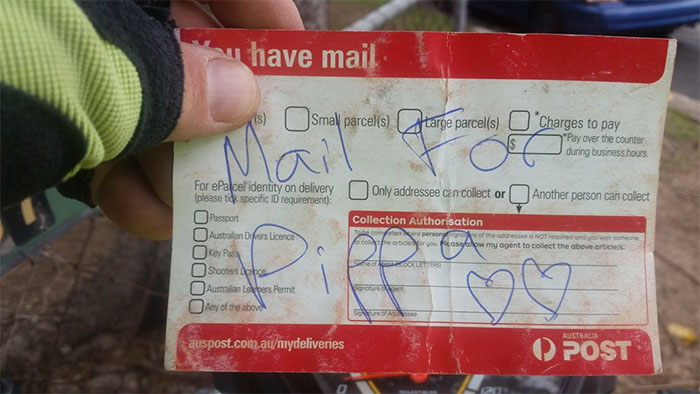 The parcel delivery note reads, "Mail For Pippa <3 <3"
Martin is a huge dog lover, and he loves getting to see Pippa each day.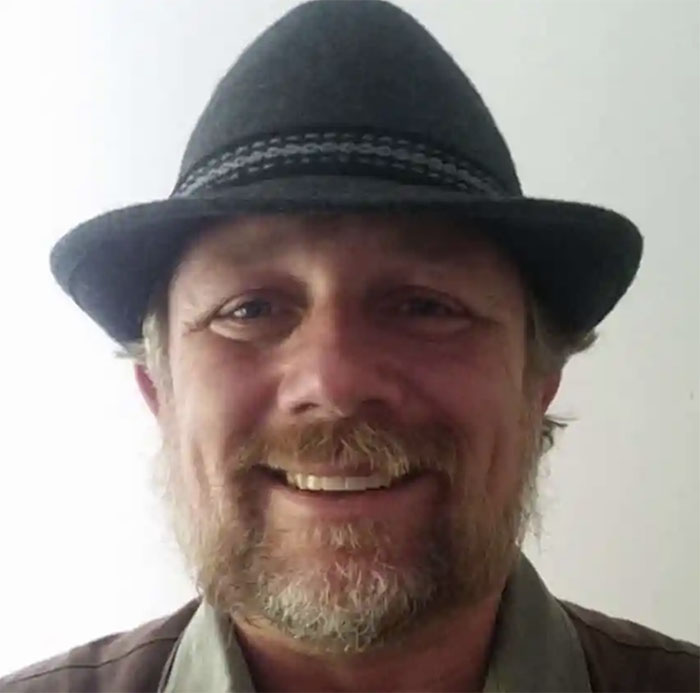 On Christmas, he even dresses up as Santa and hands out tennis balls and treats to the dogs on his route.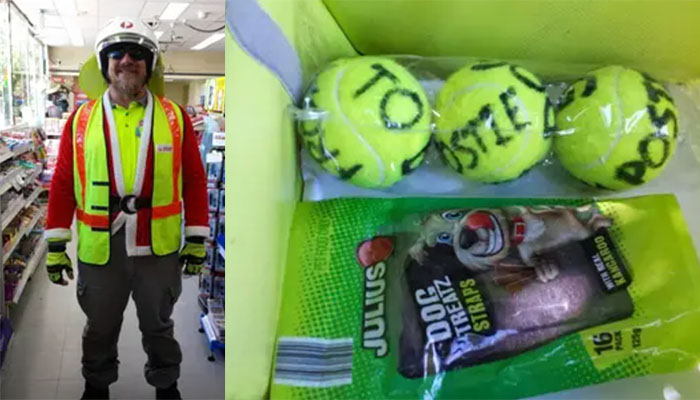 "She's a fantastic dog," Martin said of Pippa. "I give lots of dogs cuddles, but she's really great."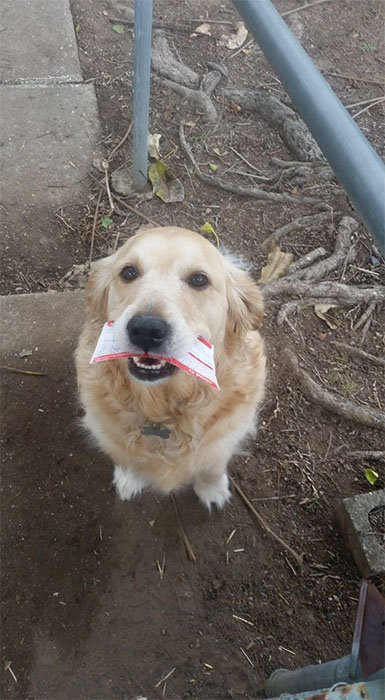 Thousands of hearts online have appreciated Martin's sweet letters for Pippa.
"Thanks for being such an awesome mailman, and Pippa is too cute! Love from Minnesota." wrote Sheila K.
"Those eyes! How could you let that angel down? You are a good man x 10!" commented Deborah C.
"My golden, Angel, used to always "collect" the mail and get her cookie too. She was so disappointed when a substitute came that word got around and soon everyone on the route carried "Angel Cookies,"' shared Alexandra R.
"You and Pippa are both lovely!! 🥰" commented Penny O.
You are Loved.
Subscribe for free to Understanding Compassion on YouTube and help us make the world a kinder place.
View this post on Instagram
Related Compassion:
Kind Elderly Man Pushes His Disabled Dog On A Cart Every Day So He Can Still Go For A Walk
Puppy Drags Her New Blanket Outside To Share With A Cold Homeless Dog
Kind 12-Year-Old Makes Stylish Bow Ties For Shelter Dogs To Help Them Get Adopted