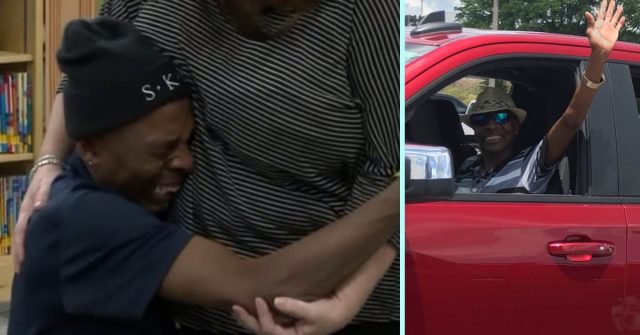 Robert Reed is Farmington Elementary's 60-year-old Janitor whose daily smiles and strong work ethic inspire his school's students and its teachers.
He doesn't have a car, so to get to school each day he waits for and takes several different buses, then he walks the remaining two miles before arriving at Farmington Elementary in Tennessee. Sometimes the teachers give him a ride to the bus stop to make his life a little easier.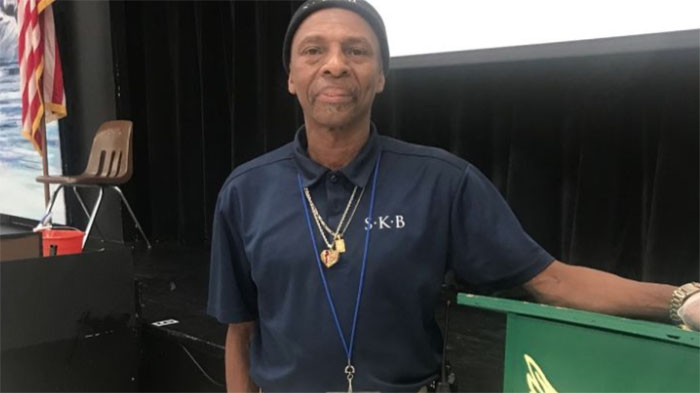 "Let's say I get off at 3 p.m.," Robert said. "Then I get home around 7 p.m. I stay at Millbranch and Winchester. I have to catch three buses and walk two miles. All the teachers have taken me to the bus stop. They even gave me money when I didn't have any. I'm telling you, Farmington is a family here."



Robert arrives in the early morning and usually doesn't get home until 8pm, so he has very limited free time. Yet despite this, he always shows up to work with a smile and a positive attitude which rubs off on everyone else.
The school's teachers really appreciate Robert and they wanted to see if there was some way they could make his life easier. They knew he was saving his money to buy a truck, so they came up with the idea of starting a fundraiser for Robert and giving him whatever people could donate to put towards his truck when he could afford it.
"Mr. Robert Reed is a custodian at the elementary school where I teach," the GoFundMe explains. "He loves the students and teachers here. Mr. Robert always has a smile on his face. His manager says he LOOKS for jobs to do around the school, after he has completed his daily tasks. Every day he goes above and beyond taking care of the needs in our facility."
"Recently, we discovered that Mr. Robert takes 8 buses roundtrip to get to our school each day because he does not own a vehicle. He has mentioned that he is saving money for a truck. We feel he needs a truck because he plans to have a side business doing yard work."
"Mr. Robert adds a little sunshine to our school with his smile and his exemplary work ethic. We want to make life a little easier by providing him a used, reliable truck."
"Every morning and afternoon our announcements end with "We love you here at Farmington." We want to show Mr. Robert Reed how much he is loved and appreciated."
"Please make a donation for this very deserving, hard working and humble man."
They asked Robert to come to the library one afternoon, which he thought he was just going to be a normal meeting, but to his surprise his co-workers had some wonderful news to share with him.
"We started a GoFundMe for you 21 hours ago," Elizabeth said. "We've raised $7,000 for you to buy a new truck!"
Robert was so surprised that he fell to his knees, and began to cry. This was an experience that would really help this wonderful man.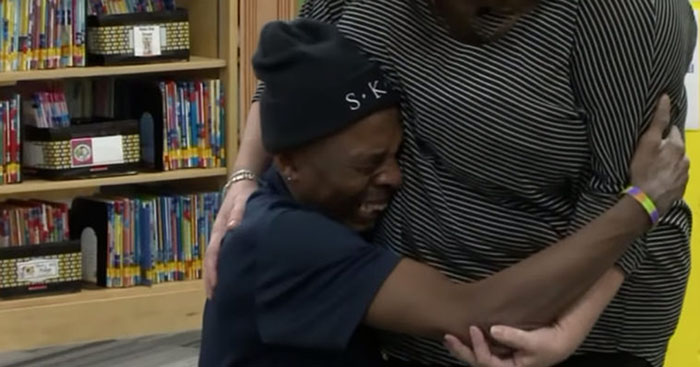 As news of Robert's good deeds and the school's fundraiser began to spread, the amount of donations rose to $50,000. Robert was able to use the money to purchase a 2019 Chevy Silverado 1500.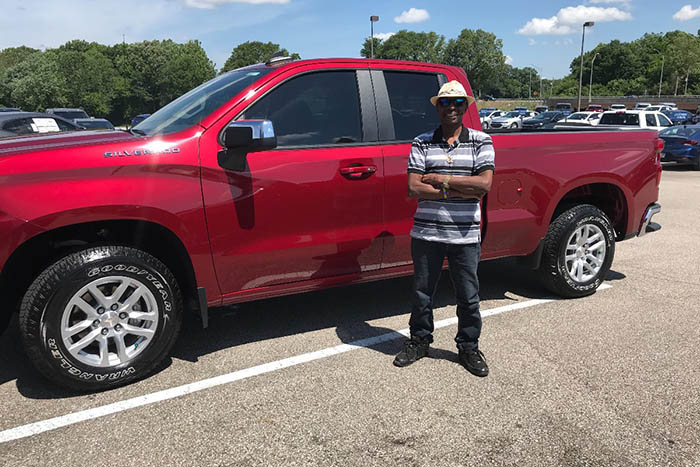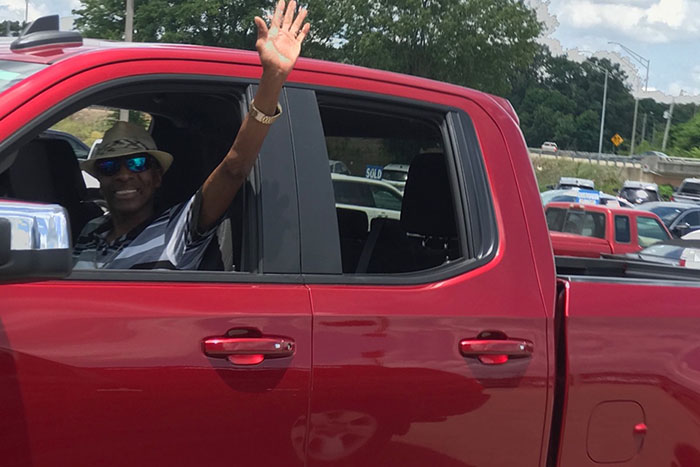 Robert has also dreamed of opening a part-time lawn service on the weekends, so the rest of the donations were used to help him buy equipment.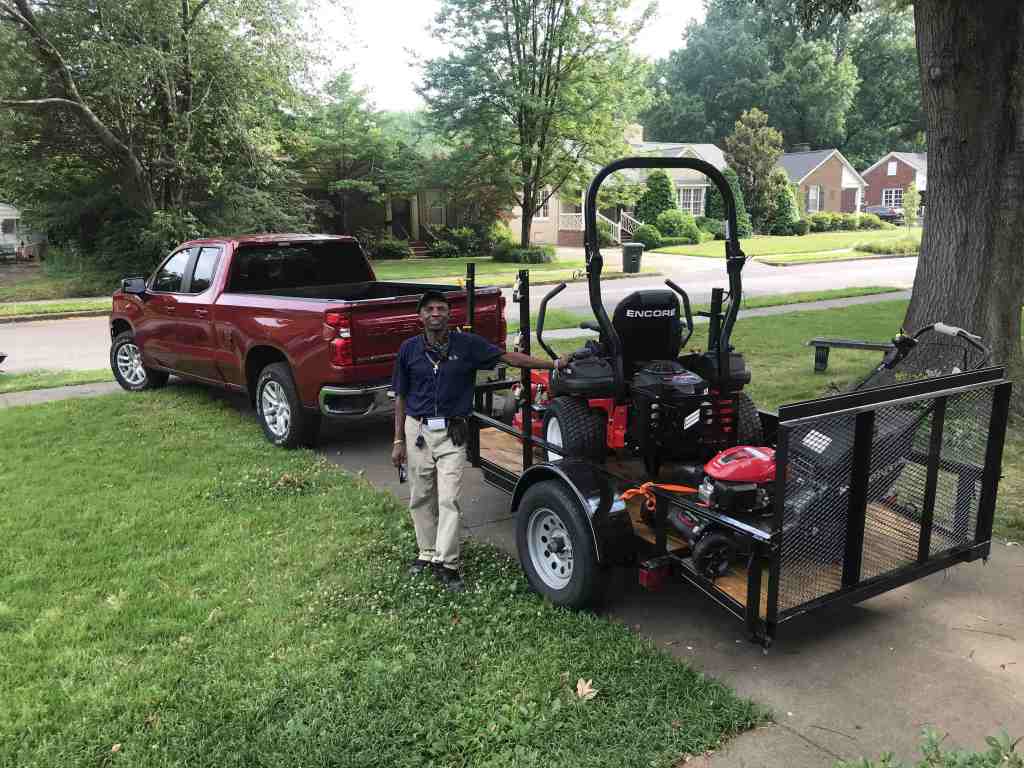 Many of the donors are parents of students at Farmington Elementary who know how much of a positive impact Robert has had on the school.
"We love you, Mr. Reed," wrote one donor.
"Always a smile on his face," another shared.
"I love these people up here," Robert said as he wiped away tears after hearing of the good news. "I love them! And I couldn't have made it without them. It's a joy to work here. Pure joy."
It's beautiful to see a community giving back to help improve the life of a joyful and hardworking janitor like Robert.
You are Loved.
Watch This Video Of A Kind Man Who Gave His Own Shirt To A Homeless Man On The Subway:
See Also: Uber Driver Earns College Degree After A Kind Passenger Paid Off Her $693 Tuition Financial Hold