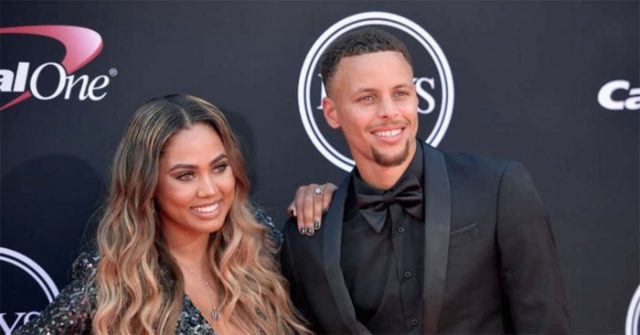 Golden State Warrior Stephen Curry and his wife Ayesha Curry are providing one million free meals for children who cannot attend school due to the coronavirus, as they depend on these daily meals to survive.
As states and schools grapple with shutdowns and online classes in an attempt to protect public safety, school districts have been working tirelessly trying to find ways to ensure that their students will still be able to eat. Millions of children rely on the daily free meals they get from their schools and would go hungry if they are not provided for.



Reports show that the National School Lunch Program provides more than 29 million children with low-cost or free lunches each and every day. With the schooling situation, countless young children, especially those in low-income families, could face weeks to months of hunger.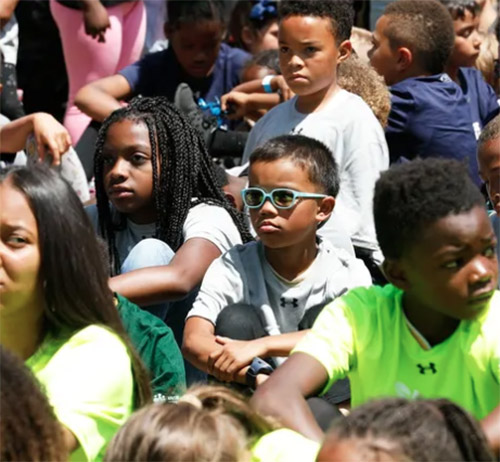 Understanding that more than 18,000 children in Oakland alone face going hungry, Golden State Warrior Stephen Curry, a six-time NBA All-Star, and his wife Ayesha Curry have committed to providing more than one million free meals to these children until schools are able to reopen.
"We know the world is changing before our eyes in terms of dealing with the spread of coronavirus and we just found out that the Oakland Unified School District is closing the doors for the foreseeable future, so we want to intercede on behalf of the kids that rely on the daily services and try to help any way we can," Stephen said.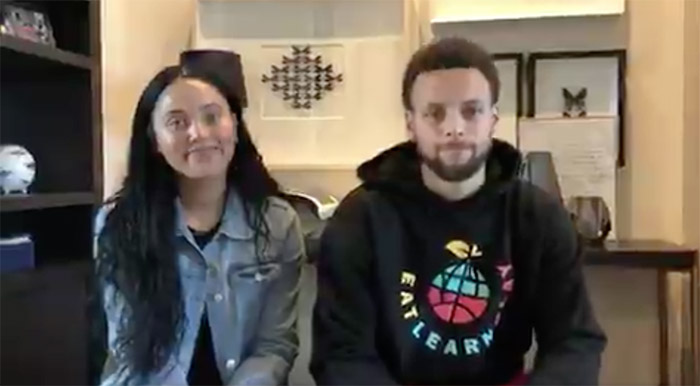 The compassionate couple partnered with a local food bank in Oakland and thanks to their efforts, our sons and daughters will be well taken care of.
"The statistics are really staggering," Ayesha explained. "At least 18,000 kids rely on at least two meals a day from the school system, so we want to make sure that we rally around everyone and ensure that these kids are not wondering where their next meal is coming from." 



For years, Stephen and Ayesha have been actively involved in helping their community through their charity foundation Eat.Learn.Play. which helps to provide nutritious meals for children living in poverty.
"One in six kids in the United States, and one in four kids in the Bay Area, is affected by hunger," their website explains. "To compound the problem, families struggling with poverty often rely on fast food that lacks nutritional value, further contributing to our obesity epidemic. Both hunger and obesity take a profound toll on kids' health, happiness and ability to be successful in the classroom. When kids get the nutritious food they need, they feel better, learn more and grow up stronger."
The kind couple regularly advocates for providing as many healthy meals as possible in all schools, free of charge.
"We work to ensure that every child has the nutritious food they need to thrive every day. Our multi-pronged approach includes programs that directly feed kids and families struggling with food insecurity and educate families on the importance and ease of consuming nutritious foods. In addition, we advocate at the local, state and federal levels on critical policy issues affecting kids and families struggling with hunger, including making namely making school breakfast a mandatory part of the school day in a public K-12 education."



Stephen is encouraging his 30 million fans online to work together and do whatever it takes to help each other get through the pandemic.
"We all have to take responsibility for ourselves and do whatever it takes to #stopthespread," Stephen wrote. "There's a sense of urgency to flatten the curve and give ourselves and the healthcare system the best chance to get through this pandemic. Share this message and let's protect each other!"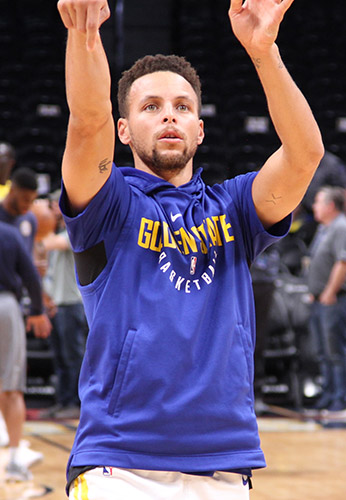 Many thankful hearts expressed their gratitude for the kindness of Stephen and Ayesha.
"Speaking for these students and myself, thank you Curry family for your kind and generous support," commented Rick V.
"It is sincerely heartwarming to hear these stories of pro athletes helping out people in need during this crisis," wrote Jon C.
"These two are amazing! So refreshing seeing celebrities helping their local communities in such big ways. Thank you!" wrote Linda B.



The Golden State Warriors basketball team have also responded by lovingly pledging $1 million to pay the wages of all of the hourly employees at their convention center while the season is closed.
At a time when many are worried and feel unprepared, it's beautiful to see loving people like Stephen and Ayesha doing all that they can to make a difference in their community.
Watch this one-minute enjoyable update from Steph and Ayesha:
You are Loved.
Oakland is closing schools bc of COVID-19. We support this decision but are concerned a/b the 18,000+ kids that rely on school for 2+ meals daily. @eatlearnplay is donating to @ACCFB to ensure every child has access to the food they need. Join us & donate https://t.co/nDqF7OoO0Z pic.twitter.com/nFp0w1eFqH

— Stephen Curry (@StephenCurry30) March 14, 2020
Please share kindness with others: when we share stories and examples of compassion and kindness, we inspire and encourage others to be kind and compassionate in their daily lives, making the world a better place for everyone.
See Also: Kind Store Owner Goes Viral After Giving The Elderly Free 'Coronavirus Packs', Let's Thank Them