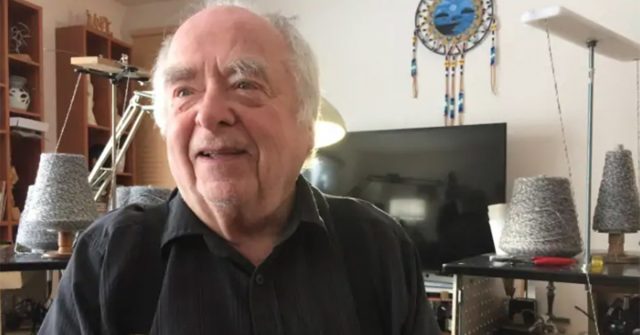 'If you want to help yourself, help somebody else.'
What started as a fun dare between friends turned into a beautiful tradition of compassion, as Bob Rutherford of Saskatoon, Canada, now personally makes thousands of socks for the homeless each year.
As they were sitting together, Bob and his long time friend, who both knit socks for the homeless, were discussing machinery. While joking around on various topics, his friend said that he didn't believe that Bob could construct a "fast knitting machine" himself. The 88-year-old had a bit of fun and got to work putting together two super-powered machines using sewer tubing.
"It could be knitting at 90 stitches a second," he proudly said.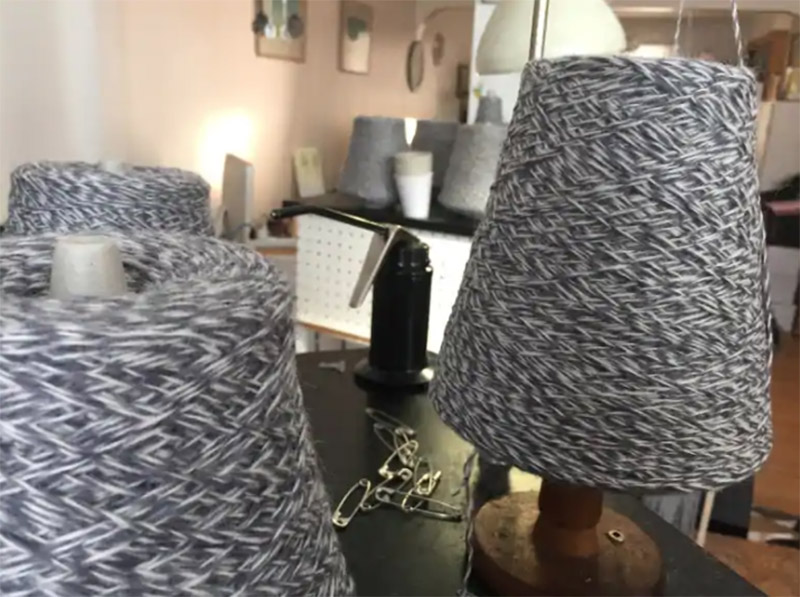 Bob goes through large amounts of yarn while making his socks. His son, Scott, helps him fundraise for the wool and Custom Woolen Mills near Calgary also donates hundreds of kilograms of wool for their charitable cause of knitting warm socks of love for the homeless.
Bob and his friends have made over 10,000 pairs of socks with their sewing machines for shelters in Saskatoon and across the country.
How do they do it?
Bob explains it rather simply:
"The wool comes in the door and I knit it."
He started making the socks seven years ago.
"When my wife passed away, I felt the loss that everybody feels and had nothing to do," he said.
"[My son] said to me, 'If you want to help yourself, help somebody else.'"
He calls their living room operation "Socks by Bob."
Bob emphasizes that the socks aren't only his doing — he also has the help of a few good friends.
Their compassionate group includes 92-year-old Glynn Sully, 85-year-old George Slater and the group "youngster" Barney Sullivan.
"He's a really young guy, 65 maybe," Bob said of Barney. "Very good company."




George comes in weekly to help cut the long tubes of wool into socks.
"Bob and I yak about things. And he's very good company," said George.
Socks are one of the most important daily necessities for the homeless, as many have trouble keeping their feet warm, clean and dry. In just the past year alone, Bob and his loving friends have made more than 2,000 pairs of socks for the homeless.
"I think everybody has to have this. I think people have to reach out and touch other people. And I can do this by touching the socks," said Bob.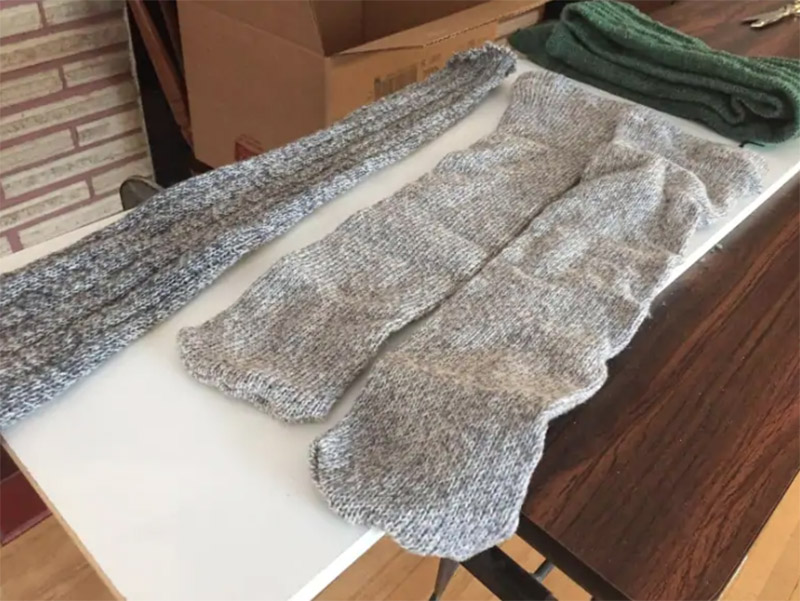 He explained that making socks for those who are less fortunate has given him purpose in life.
"There's a lot of us, as we grow older, we sit at home and look at the wall with nothing to do, and 'Socks by Bob' has given me that something to do," Bob said.
If you have some spare time, consider starting a small and enjoyable project to help the homeless in your area. Each of us can make a loving and wonderful difference in our communities, with simple things, and by following our hearts.
You are loved.
Watch this video of Bob making his warm socks for the homeless: