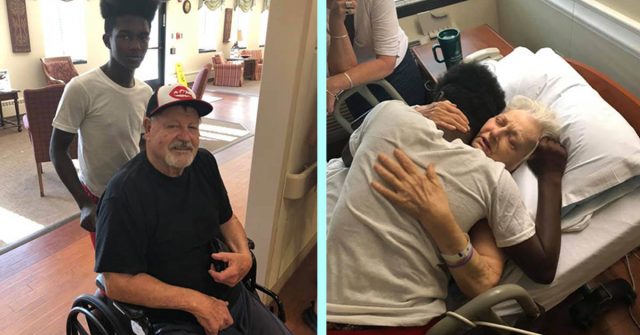 Neighbors are there for each other in times of need.
From saying hello to running errands for each other, it's wonderful to have a friend next door. For seniors Trent and Cianne Joyner, having 15-year-old Romemylion Mitchell as a neighbor has been a blessing. Trent and Cianne have recently had several health issues, and everyday tasks have become increasingly difficult for them to do.
Romemylion lives across the street from the Joyners, and over the years they've developed a loving bond. The kind young man regularly stops by to say hello and to check up on them and see how they are doing. He will often ride with Trent to the store and help him with his shopping. He also helps his senior neighbors with things they need done around the house, he helps mow their lawn, and the kind young man does all of this for free.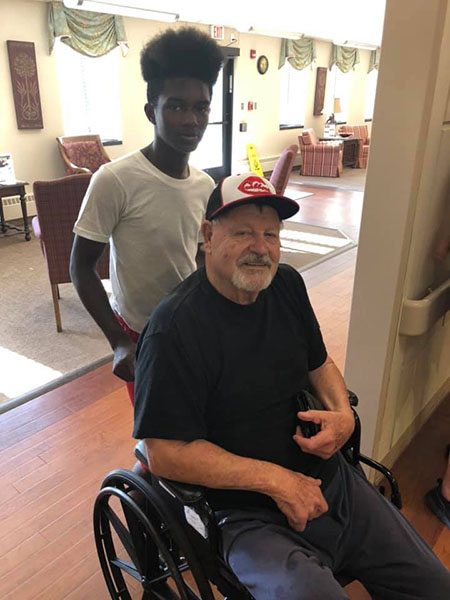 When Cianne had a recent health issue, she needed to spend some time in the hospital. Her daughter, Tiki Joyner Edwards, came to visit, and so did Romemylion. Tiki saw such compassion from the young man that she felt compelled to write him a public thank you message.




"I just want to take a moment and recognize this sweet fella that lives across the street from my parents," Tiki wrote. "He checks on them every day and has grown to love and care for them deeply. He rides with Dad to the store, helps him shop and brings the groceries in.. he cuts the grass and whatever they may need. Not many 15 yr olds would take the time to care and be there for elderly neighbors."
She mentions how Romemylion came to visit her mom in the hospital, and as soon as he entered the room, he immediately began crying and embraced her mother with a long and tender hug.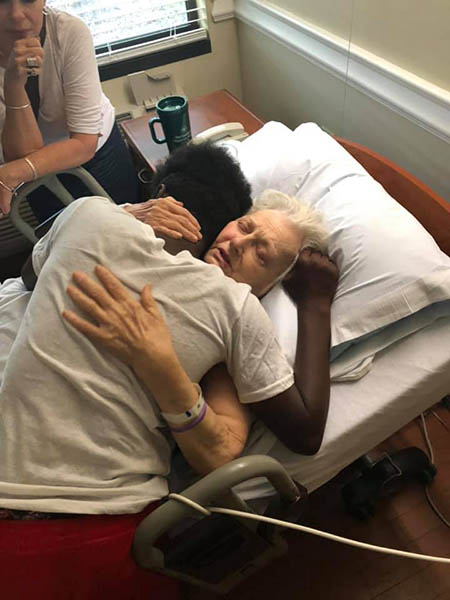 "When he saw Mom today he busted out crying and just held her tight.. what a blessing and just wanted to pass on something heartwarming instead of the sad news we see and hear every day❤️ "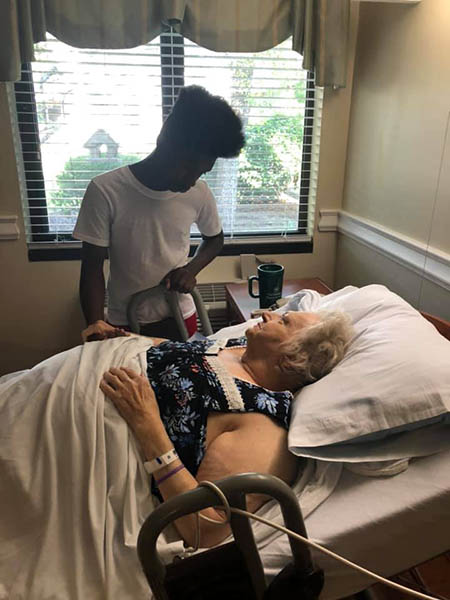 Many hearts have appreciated how thoughtful and kind this young man is.
"What an outstanding young man. Bless his sweet heart," wrote Susan M.
"Made me cry…what a precious angel he is," commented Barbara M.
"What a wonderful young man. So nice to hear about him!" shared Kimberly B.
"What a picture of God's unfailing 💕  love. Thank you for sharing and warming my ♥️  today," commented Momo L.
"That made me cry! To see that kind love and giving in a teenager is a blessing. He will be an awesome man one day," wrote Lisa P.
You are Loved.
Please share kindness with others: when we share stories and examples of compassion and kindness, we inspire and encourage others to be kind and compassionate in their daily lives, making the world a better place for everyone.
See Also: Elderly Woman Could Not Afford To Cut Her Grass, So These Kind Men Told Her They Would Regularly Mow For Free