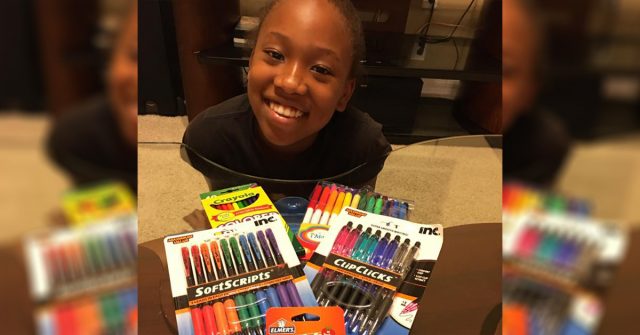 Erian Pierre saw a boy in her class getting picked on each day for asking to borrow school supplies from other students, who were less than kind to him.
She took it upon herself to buy him these school supplies with her allowance, so that he wouldn't have to ask those who refuse to help him. Her act of kindness is almost too beautiful for words, as she gave hope to a struggling boy when he was likely feeling not good enough and isolated at school. Erian's sister, Christan, was so proud of her little sister that she took this photo and then wrote the following about Erian:




"So there is a boy in my little sister's class who gets picked on by her classmates. He sometimes asks them if he can borrow some of their school supplies so he can complete his assignments. And instead of sharing, like most of us would do, they would either ignore him, pretend they don't have it, or just say no all together. One of the students even shouted out "Stop giving him stuff!"… Witnessing all of this, my sister took it upon herself to help him out. She used her last bit of allowance and bought him school supplies so he doesn't have to worry about asking those who refuse to help him.
This just reassures me that the world isn't all bad. I love this girl so much. She has a heart of gold and I feel that a lot of people should learn from her. I'm proud to call her my home base. ☺️?"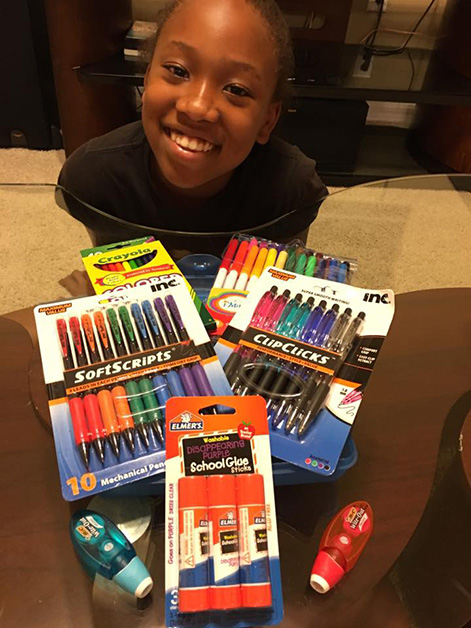 If you feel moved to help disadvantaged students in your community, consider calling or stopping by a local elementary school and asking if you're able to help donate school supplies for students who can't afford them. Offer to help pay off any remaining student lunch debt balances. Offer to donate a few pieces of clothing or a jacket. There are many children in need and without a voice to ask for help.
Have a beautiful day.
You are Loved.
See Also: Proud Dad Moment: His Kind Sons Asked Him To Stop Car So They Could Help Man In Wheelchair Shovel His Sidewalk