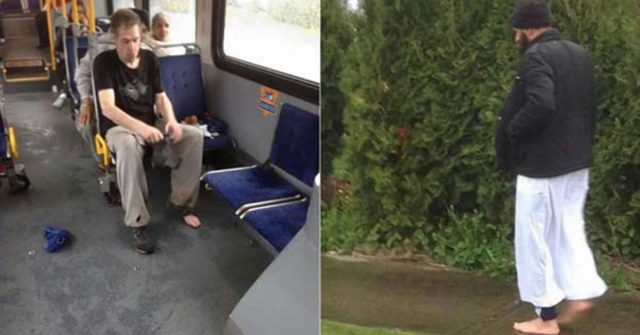 Compassion Is Beautiful.
When we're lucky enough to share or to witness an act of kindness, it can be a truly beautiful memory that stays with us in our hearts for years to come.
Such was the case with those on a bus in Canada, when they saw a Muslim man on their bus remove his shoes, give them to a homeless man, and then get off at his stop and walk home barefoot.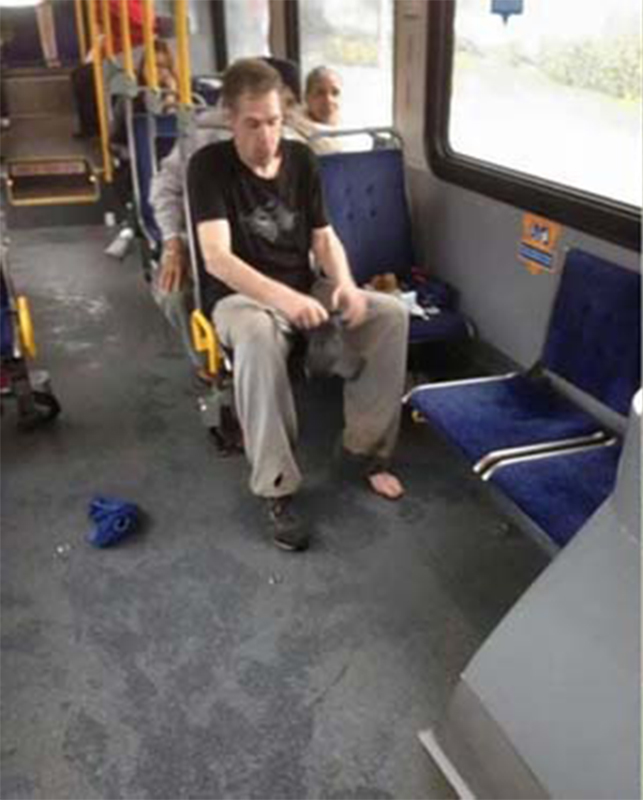 The homeless man was sitting with nothing but two plastic hairnets covering his feet when the kind gentleman approached him.
"It made my heart melt," bus driver Surjit Singh Virk said. "He just took his shoes and socks off and said, 'You can take these, don't worry about me — I live close by and can walk."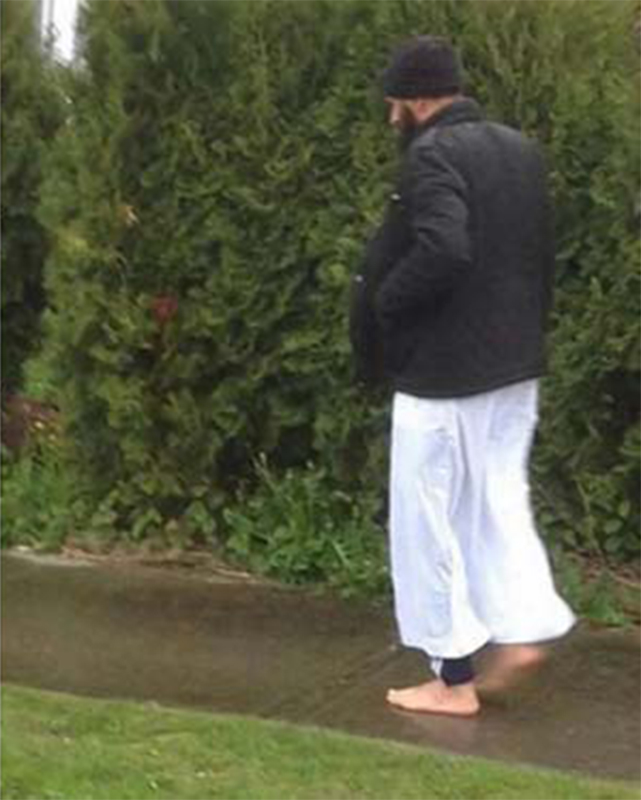 Virk managed to take a few photos as the man left the bus and shared them online, and while news agencies tried to contact the kind samaritan, he said he preferred to remain anonymous.




The 27-year-old did confirm that he is a resident of Surrey, British Columbia in Canada and was on the way home from a nearby mosque when he helped out the man.
"We are all one family, if anyone in our family was without shoes and we had ample, this is exactly what we would do. Once in a while we need this reminder to save our humanity," one user Baljit Sabharwal commented.
If you have some extra shoes, socks or clothes that you rarely use, consider donating them to charity or giving them to a local homeless person this week. Your act of love has the power to inspire the world.