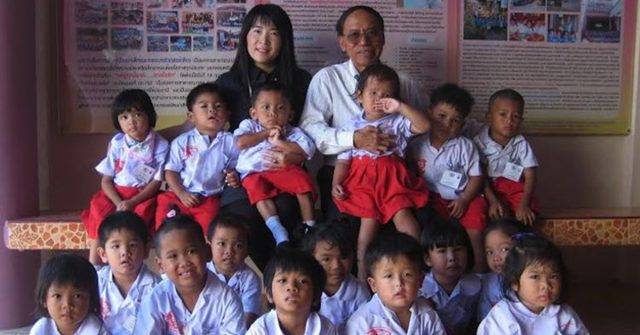 Dr. Amporn Wathanavongs has quite an incredible story, and because of his compassionate heart, over 50,000 orphaned children have felt the grace of love and have been provided for.
Born in 1937, he was deeply loved and cared for by his mother as an only child. He was orphaned at the age of five when both of his parents passed due to illness, and he was left alone to survive in a world with no help and no parents.




He survived by fighting with flea-infested dogs over scraps of pork tossed out by vendors. At age 15, he was forced into the Cambodian army, and suffered through a terrible war.
Alone and traumatized at 17, he attempted suicide upon his return from the Indochina war. In the midst of his haze at the hospital, the kindness of a stranger intervened: A kind woman counseled him to return to his boyhood village and that the local monks would accept him as a novice. This beautiful soul inspired him to live, and gave him enough money for a train ride back to his hometown.
In the temple he was able to learn to read and write, and this transformed him; he was able to dream again. He began working with the Christian Children's Fund and found new meaning in life.
Over 40 years later, Dr Wathanavongs founded FORDEC Thailand to help orphans and disadvantaged children. His aim was and still is to provide each child two meals a day, basic education, personal hygiene training, and a clean, safe place to play. Members of the foundation also guide parents, many of whom have come from rural areas to Bangkok seeking work and fall prey to con artists and drug dealers. FORDEC has also donated bicycles to rural children who often have to walk long distances to reach school. FORDEC works with local organizations and with the Thai government to improve the living conditions of children throughout Thailand.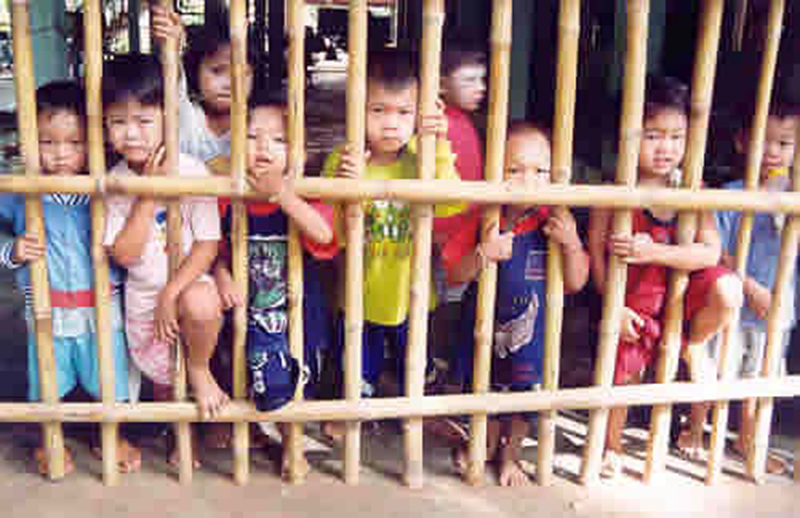 Dr. Amporn Wathanavongs founded FORDEC on 14 February 1998, St. Valentines Day. This day was chosen as it is a symbol of love. The Foundation aims to realize and extend love and transform it into action to provide material and spiritual needs to all of the distressed and suffering. The Foundation has a single principle; "Give love and concern to all distressed."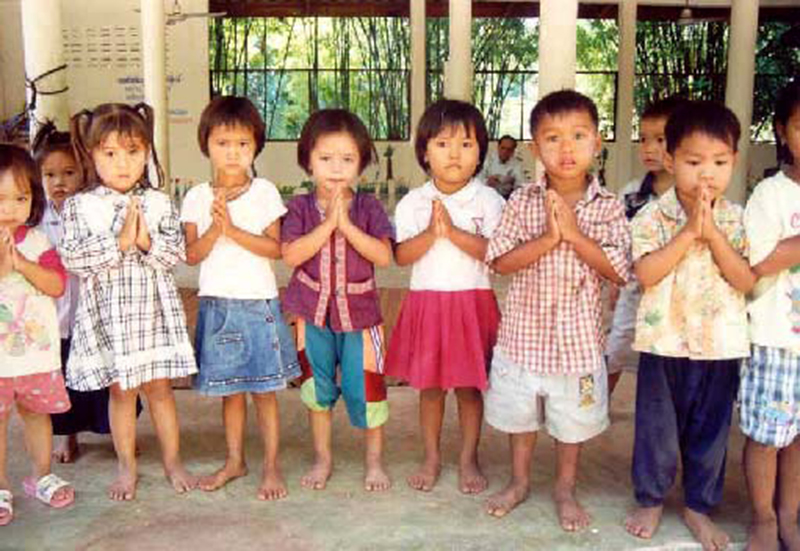 FORDEC helps families with health, housing and occupational assistance to increase their income and to enable them to attain a better standard of living. FORDEC's main concern is to help families in rural areas who have been affected by the loss of work due to the economic hardship and all families are helped regardless of ethnicity or religious affiliation.
FORDEC is aware that many children in rural areas are suffering from malnutrition. In an effort to eradicate this, FORDEC supports a lunch program, which provides nutritious food for children attending day centers and schools. The government also has decided to help by providing some support for FORDEC's many wonderful programs.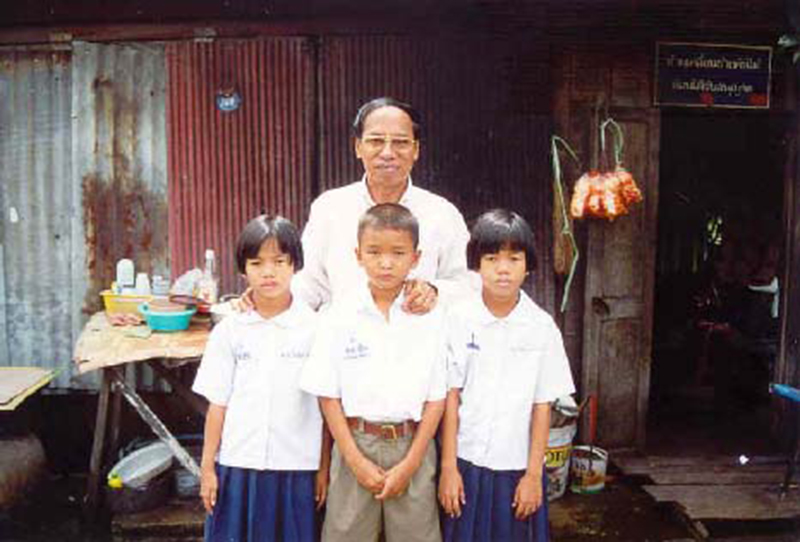 There are currently over 3700 children in twenty-nine schools in four rural provinces along the Thai/Cambodian border who benefit from the lunch program. Over 4500 children have benefitted from FORDEC's schooling program. This wonderful charity also has a sandal program, which provides thousands of free sandals to children who otherwise would walk around barefoot each day, sometimes dozens of kilometers from town to town.
Many of these very poor and underprivileged children, who live in remote parts of the provinces along the Thai/Cambodian border, have difficulties getting to school. This is largely due to the fact that they often live more than four miles from their schools, with no shoes, little food and no transport.




FORDEC has set up a program where they are able to provide thousands of bicycles to these children in order to help them get to school. Then after they have graduated from school, they return the bikes back to the school which enables other children to use them.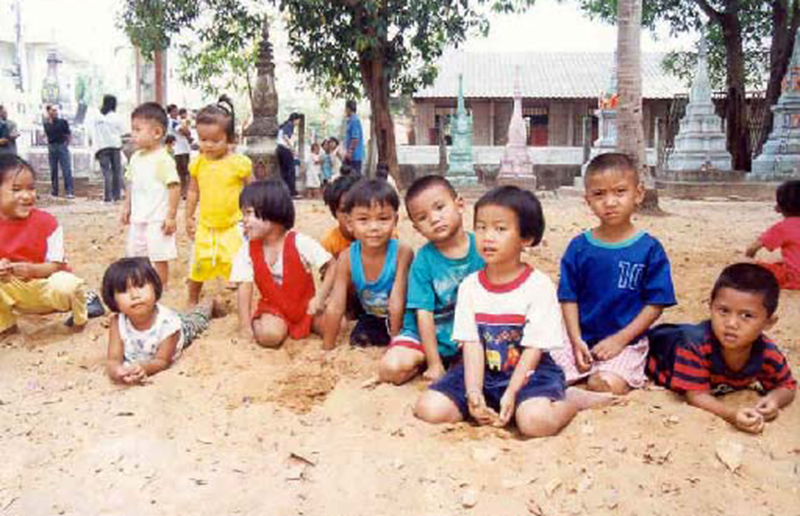 FORDEC helps people with multiple handicaps by supporting their training and then giving them a real chance by providing an initial investment to enable them to help themselves. Last year, FORDEC worked to improve the health of the aged in rural areas by providing physical rehabilitation centers with the necessary equipment and machines for rehabilitation and therapy. This program works in close cooperation with the community, village temple and local health personnel. So far, three centers have been completed serving more than 10,000 people.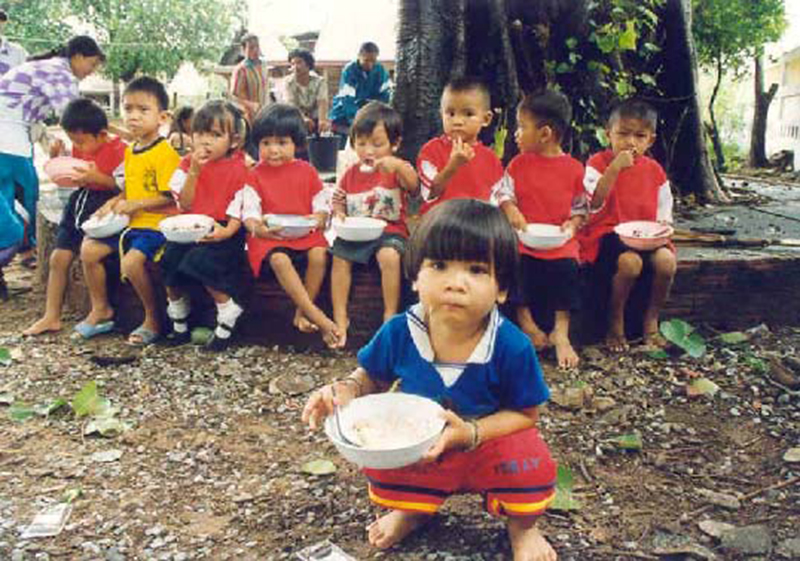 The incredible story of Dr. Amporn Wathanavongs is written in his book; The Boy With A Bamboo Heart: The story of the street orphan who built a charity. By Amporn Wathanvongs with Chantal Jauvin. and is worth a read.
So many children who would have otherwise grown up alone and abandoned in poverty have been helped by the compassion of this wonderful man Dr. Amporn Wathanavongs. With over 50,000 children having better lives because of his efforts, he has earned the title, 'The Foster Father of 50,000.'
If you would like to help with FORDEC's efforts in the US, they run dinners, garage sales, and other events to raise funds, and seek volunteers who want to help make a difference. Their website can be found here.
Have a blessed day. You are loved.