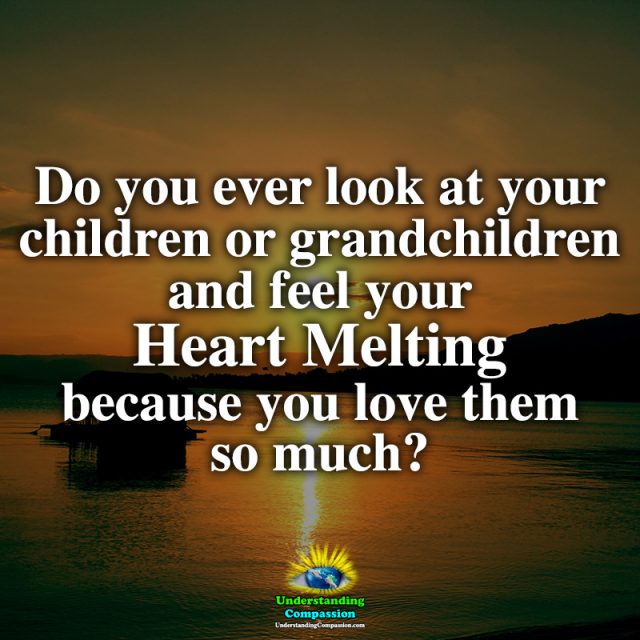 Do you ever look at your children or grandchildren and feel your Heart Melting because you love them so much? 
My children are my greatest gifts. I love them with all my heart. 
My Children are the reason that I smile, that I laugh, that I cry. They are my happy place, my frustration, they are what make my heart beat and sometimes break. My children are my everything. 
I cannot promise my children I will be here the rest of their lives, but I can promise that I will Love Them for all the rest of mine, and For All Time. 
I wouldn't change my Grandchildren for the world, but I wish I could change the world for my Grandchildren. 
My kids may not have everything they want and ask for in life… But they will always have a Mother that loves them more than anything else. 
My Children will Never have to wonder where to go for a Hug, Love, or Support. Their Mama will be there for them, no matter how old they are. 
My Child, I Don't Ever Want You To Forget How Much I Love You. Sometimes Parents don't make their feelings clear; they assume that their children know of the deep love they feel for them. Yet when misunderstandings occur, and things are left unsaid, it can lead to needless doubts and insecurities. I don't ever want you to feel insecure, and I want you to remember these words I am telling you now, because they will always be current and never changing…
You are the greatest thing that ever happened to me. There is nothing I'd rather see than your smile, and nothing I'd rather hear than your laughter. I am proud of the person you have become, and no matter what happens in your life, I want you to know I love you more than anything and I will always be here for you, forever and always. 
I've never loved anybody the way I love my children. 
I will love my kids forever and always, for as long as I live, no matter what. 
Family is not an important thing… it's everything 
My Child… I remember the time I first laid eyes on you. My soul saw you and it kind of went; "Oh there you are, I've been looking for you." 
To My Child… When I tell you I love you, I don't say it out of habit or to make a conversation. I say it to remind you that you're the best thing that ever happened to me. 
7 Things Every Child Needs To Hear: 1. I Love You. 2. I'm Proud Of You. 3. I'm Sorry. 4. I Forgive You. 5. I'm Listening. 6. This Is Your Responsibility. 7. You've Got What It Takes. 
Nobody can do for little children what Grandparents do. Grandparents sort of sprinkle stardust over the lives of little children. ~Alex Hale 
Do you ever look at your children or grandchildren and feel your Heart Melting because you love them so much? 
You are Loved.