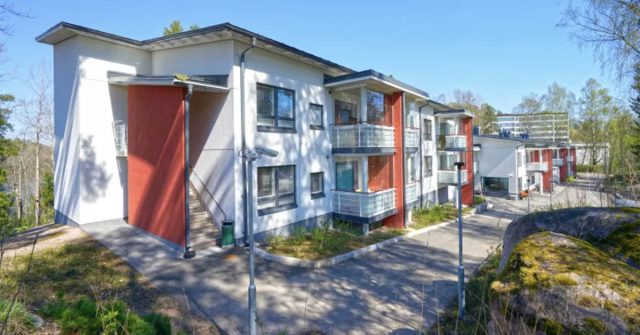 Finland has become one of the first countries in the world to successfully end homelessness by providing housing and counseling for all of their rough sleepers.
For more than 30 years, Finland's government has been working to end homelessness by setting a "Housing First" policy, which immediately provides a stable and permanent home to anyone who becomes homeless. Those affected are given support in terms of counseling, help overcoming addiction, new skills training and also given opportunities for education and work.
"It was clear to everyone that the old system wasn't working: we needed radical change," explained Juha Kaakinen, director of the Y-Foundation, an NGO which provides homes for the homeless.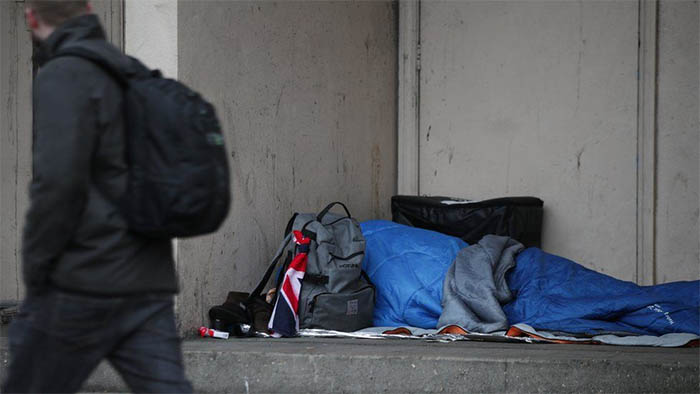 In 1987, Finland had more than 18,000 homeless people. Today, there are less than 7,000 people classified as without a home, but who have housing provided. Only a very small number are choosing to sleep on the streets.
Finland builds housing units and also buys homes and buildings on the market to renovate and convert into comfy living apartments for the homeless.




The offer of a home to anyone experiencing homelessness is unconditional. Those with addiction problems are still allowed to have a home as long as they are interacting with support counselors. They've found that for many of those affected by homelessness, getting a home first, then combined with the psychological support they need, allows for a healthy environment for one to take care of their physical and mental health.
Finland has also found that housing their homeless is saving their economy money, as the cost of providing a home is cheaper than the cost of policing and injuries often related to homelessness. Four out of five people affected are able to make their way back to a stable life after given the counseling, support and foundation they need.
"We know already that it pays back because we have expenses elsewhere if people are homeless. They have more severe health problems which are then taken to emergency care and hospital,' explained Helsinki's deputy mayor Sanna Vesikansa.
The homeless become tenants in their buildings and pay rent if they are able to maintain a job after training, and if not, the are able to apply for social benefits which cover the cost of their home.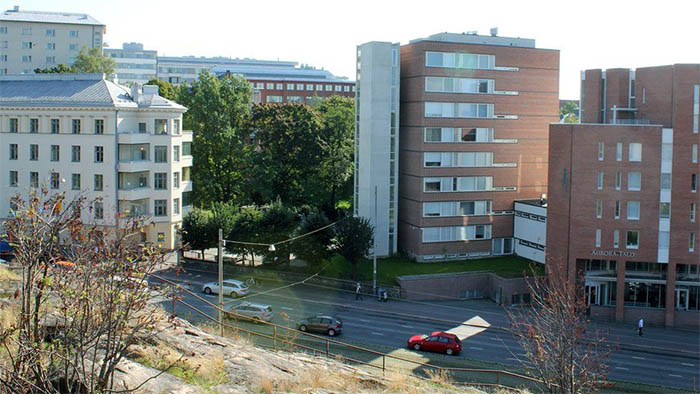 The social workers are paid by the state, and Finland's lottery helps pay for a portion of the housing costs.
One of the former homeless residents, Thomas, was homeless and living on the streets with a serious drinking problem. He has been living in a provided home for more than two years now, and has reduced a large amount of his alcohol consumption.
"They told me that it's my house," said Thomas. "And I asked them: is someone going to tell me, 'we need this house and you have to go'? But they told me 'No, it's your house, you can do whatever you want.'"
"When I have a stable home, I can try to build everything else around it like work, studying, family, friends. But when you're on the streets, you don't have any of that."



Pia Rosenberg has been living in a provided home since 2014 after suffering from homelessness for two years.
"It suits me good because I'm an alcoholic and I'm allowed to drink in my room," she said. "And if I need help, then I get it.
"You don't feel good if you don't have a home."
Many countries have been impressed by the compassion Finland is showing towards its homeless population, how it's saving their economy money, and how it's actually working for the betterment of society.
The United Kingdom is testing similar programs in several pilot programs in different communities. Wales is also conducting new trials of housing their homeless as they work to create a humane solution to homelessness.
"We can see that it works in Finland, so why can't it work here," said Neil Cornthwaite, head of operations at the homeless charity Barnabus Manchester, England. "There are a lot of barriers to people getting into accommodation and certain groups of people are excluded from projects because of their addictions and/or their mental health. So if we've got another option where we can put people into a home and not just a bed, despite their issues, then I think that's a really positive step forward."
"No-one is meant to spend their lives on the streets, or without a home to call their own," said Heather Wheeler, Minister for Housing and Homelessness in the U.K. "And evidence shows that Housing First has an incredible rate of success in helping people rebuild their lives."
Imagine a world where everyone has a home. Where those who've struggled, experienced debilitating trauma, and lived difficult lives don't need to beg on street corners for their next meal. Where they are allowed to keep their dignity. Where all are given the love, psychological support and counseling they need to succeed and survive.
Finland is doing it. How about we start to as well.
You are Loved.
Related Stories:
Pandemic Is Bringing The Needed Funding For States To Finally House Their Homeless
View this post on Instagram