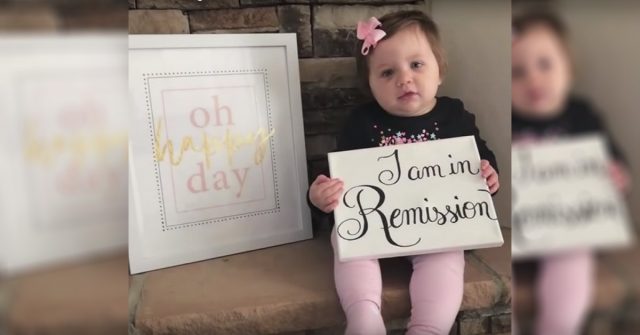 Each child deserves to live a life full of happy moments, big laughs and smiles, and worry-free enjoyment: a life free from suffering. But for 21-month-old Molly Hughes, the beginning of her life was filled with struggle, distress and heartbreak.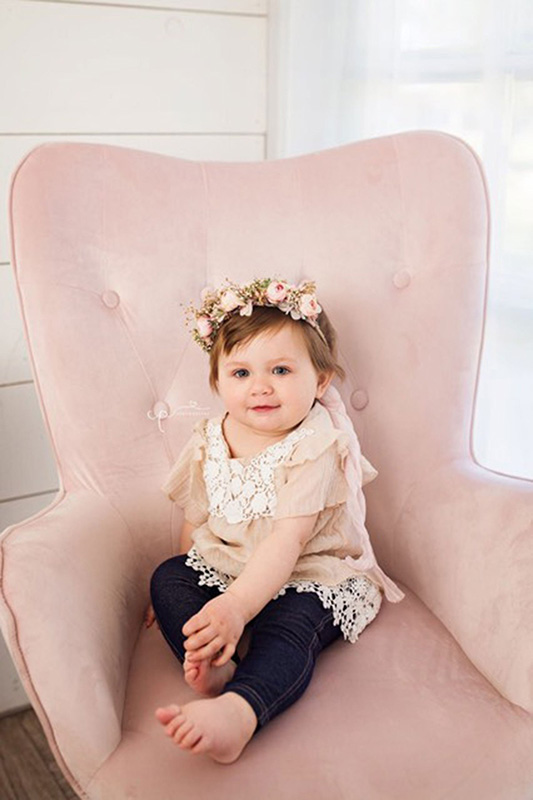 In 2017, little Molly was diagnosed with stage 4 cancer, and has since undergone five rounds of chemotherapy, two stem cell transplants and almost endless rounds of radiation. But recently Molly's kind nurses and family are celebrating: this sweet little Kentucky toddler is now cancer-free!




Molly's mother, Chelsea Hughes, recently received some of the best news she's ever heard; her daughter's test results indicated that there is no longer any sign of cancer in her body.
"I kinda just fell to the ground after I got off the phone and I just hugged for her like five minutes," said Chelsea.
"We were just so relieved. She's happy and playful and just doing normal things again, but we still have to keep our guard up," Chelsea said.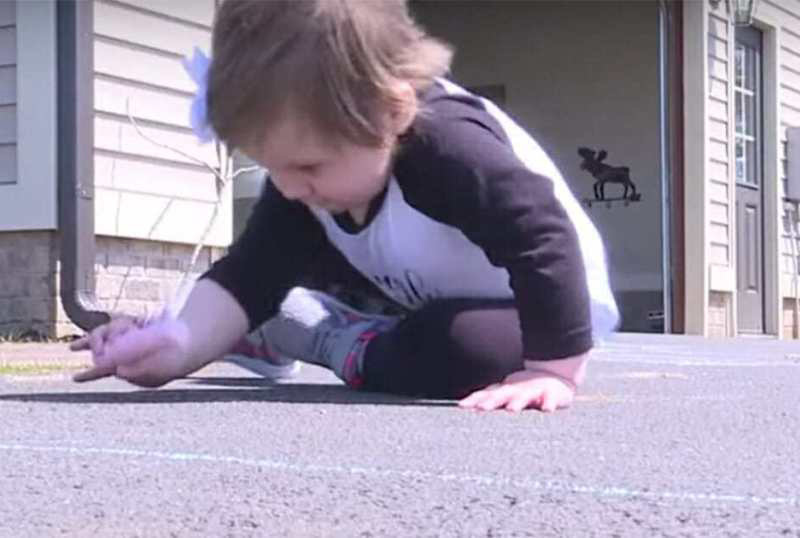 At just 4-months-old, Molly was diagnosed with neuroblastoma, a rare type of cancer that develops in certain nerve tissues. By the time doctors had run tests and detected the cancer, it was, "pretty much throughout her whole body," Chelsea explained.
The courageous young toddler's treatment lasted for 15 months, and included chemotherapy, surgery, immunotherapy, stem cell transplants and radiation. Little Molly experienced hearing loss after one of the rounds of chemotherapy, so she now has to wear hearing aids.
"We're just thankful that she made it through all that treatment. It was tough. She got really, really sick. The treatments are just so harsh on (children's) bodies," Chelsea said. "I don't think people realize… just how hard it is."
During Molly's treatment, her family stayed with her for more than 130 nights in the hospital. The experience was not only a difficult challenge for Molly, but also for her 4-year-old brother, who is temporarily staying with their great-grandmother.
While she's experienced so much at such a young age, little Molly has shown everyone that her resilience and bright smile is stronger than any cancer will ever be.
"She would just bounce back after every treatment. I mean it would knock her down for a few days, but then she'd be up playing," her Mom Chelsea said.



For the next two years, Molly will be trying a new prescription medication which will help to prevent a relapse.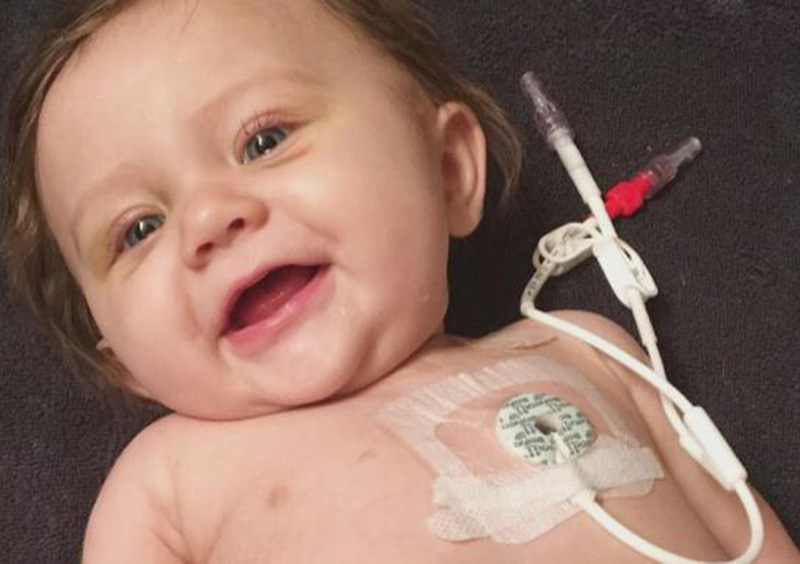 During her treatment, bathing little Molly was a challenge in its own right, as Molly had an IV in her chest which could not get wet. Yet even while having a chest IV, Chelsea shared that her daughter still loved and had a great time playing in the water. And now, as she has thankfully become cancer-free, she can splash around as much as her little heart likes to without worrying.
To celebrate the wonderful good news of Molly's healing, she and her family will be going on a beach vacation, where Molly will get to have her first experience of swimming.
Currently Molly is out of the hospital and back at home, with her loving family, and enjoying every moment of her life.
"She loves being outside from the time she gets up 'til she goes to bed," Chelsea said. "She's just wild, so full of energy and just loves doing what a baby should be doing."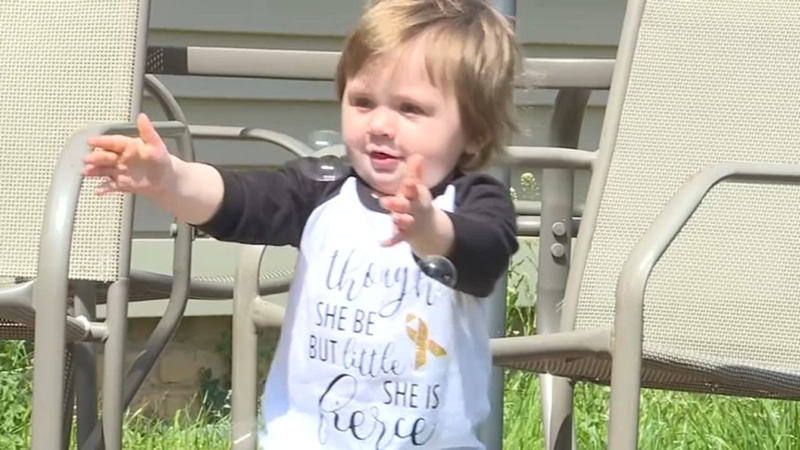 Molly's family struggled to afford the costs of treatment, so they setup a GoFundMe page, and thanks to the generous donations of people from across the world, they've almost met their initial goal. If you feel inspired to donate, please visit Molly's GoFundMe page here.
Little Molly now gets to have her chance at a new life, free from cancer, and we certainly wish her lots of love, health, happiness and peace.
You are Loved.
Watch the video below to see Molly enjoying her health:
See Also: A Teacher Ran Out Of Days Off To Stay With His Cancer-Stricken Daughter, So His Kind Colleagues Donated 100 Days