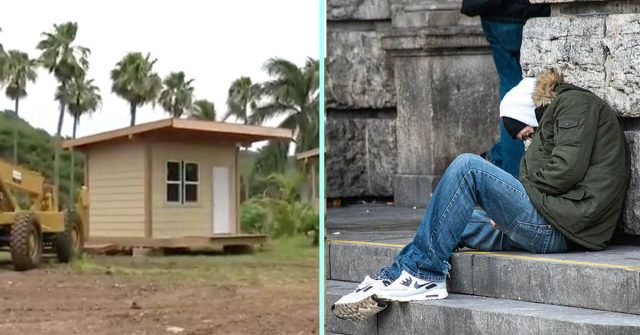 As the country settles into a lockdown to reduce the spread of the coronavirus, states are working with non-profits in order to create permanent housing for the homeless.
Our homeless are listed as a vulnerable population when it comes to the pandemic; not so much for spreading the virus to others as experts say that most homeless do not interact much with those around them and usually do not enter buildings, but vulnerable in that they have no access to safe spaces to self-isolate and sadly do not have access to healthcare.



In order to protect their lives, states like Hawaii are working with non-profits to quickly construct villages consisting of mini-homes for our homeless brothers and sisters. Together with the non-profit HomeAid Hawaii, the state and other generous donors have fundraised enough to build 21 homes for the first village which will have 36 homes total.
The homes are being built in a beautiful area known as Kauhale Village and are nearby the US Vets homeless shelter in Kalaeoa, Hawaii.
"This is 100 square feet of interior living space," explained Jake Johnson, owner of Hale Partners which is helping build the village. "We have double wall construction, insulation."
The village will come fully equipped to help the homeless "feel at home."
"There will be bathrooms, showers, laundry, a commercial kitchen, a community lounge and a health clinic," explained the executive director of HomeAid Hawaii, Nani Medeiros.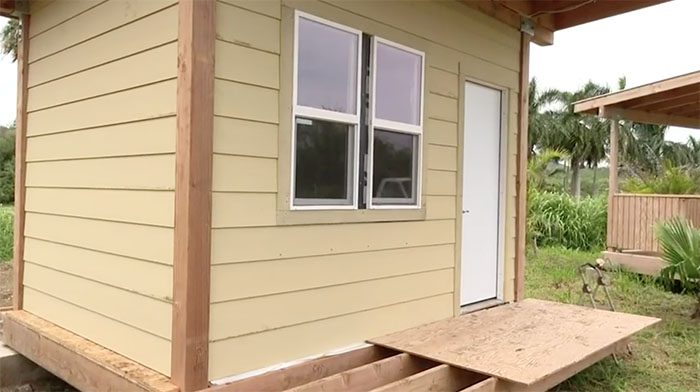 "We definitely feel the pressure to help as soon as we can."
"It couldn't be more timely," said Lt. Gov. Josh Green. "It's about to be the surge for COVID-19."
While the non-profit has done a fantastic job raising money for the village, the state's help of donating another $2 million will make it all come together. The state is then going to ask FEMA to reimburse part of the cost as it is a response to the covid-19 pandemic.
HomeAid Hawaii is a non-profit created and funded by developers and building industry partners. They build and renovate shelters, properties, and housing options owned, operated, or managed by qualifying local non-profits who provide housing or services for individuals, families, and youth experiencing homelessness in Hawaii. They also provide community support through an Outreach Program which includes hygiene kits, comfort kits, work ready kits, community engagement and development, events, programs, and partnerships.
The governor of California, Gavin Newsom, is also working hard to house California's homeless population. The state has purchased numerous hotels, motels and also 450 state-owned trailers which will be used to house their rough sleepers and will keep them safe from the virus.



Many are deeply grateful to see the nation finally making housing the homeless a top priority.
"Coronavirus will impact the livelihood of every American—but the most vulnerable may suffer most. Families without childcare or insurance, students on free meals, and people who are homeless, incarcerated, or detained," commented presidential candidate Julian Castro. "We must do our part to help them."
"A thread of things which were supposedly impossible or impractical, which have magically become trivially easy now that #COVIDー19 is a reality: San Francisco staging RVs in the Presidio to provide emergency housing for unhoused people," wrote Chad Loder.
While the pandemic is very trying and stressful for everyone, it's beautiful to see the many compassionate people, non-profits and states that are doing their best to house and save the lives of the homeless. Our homeless family is not forgotten, but is cared for, included, and many will finally have a safe place to call home.
You are Loved.
See Also: Kind Teen And His Friends Create A No Charge Website To Deliver Groceries To Seniors In Need