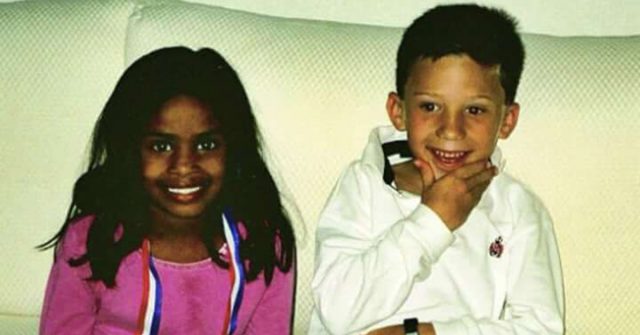 We're all familiar with high school sweethearts, but what about preschool sweethearts? Did you have one?
Matt Grodsky and Laura Scheel were just that; two cute little 3-year-old peas in a pod. Matt would often follow little Laura around and it seemed as if they were attached at the hip. The two met in preschool and they formed a sweet and incredible bond.
One day, Matt even stood up in front of his entire class and proclaimed his love for Laura. But as they grew up and went to different schools, distance separated them, and soon enough, their friendship faded away. That is… until their paths crossed again down the road…




The two, both now in their mid 20's, met at their Phoenix, Arizona preschool when they were just 3-years-old. Matt was immediately drawn to Laura, and right away the two of them became best friends.
Matt first encountered Laura on the playground and knew he wanted to be her friend, so he began regularly and literally following her around. Shortly after, Laura warmed up to Matt and they became inseparable.
"I don't remember the first time I saw her, but she was always a girl who let me follow her around," Matt recalled, "I'd always try to impress her by reciting lines from movies like 'The Lion King' and stuff like that."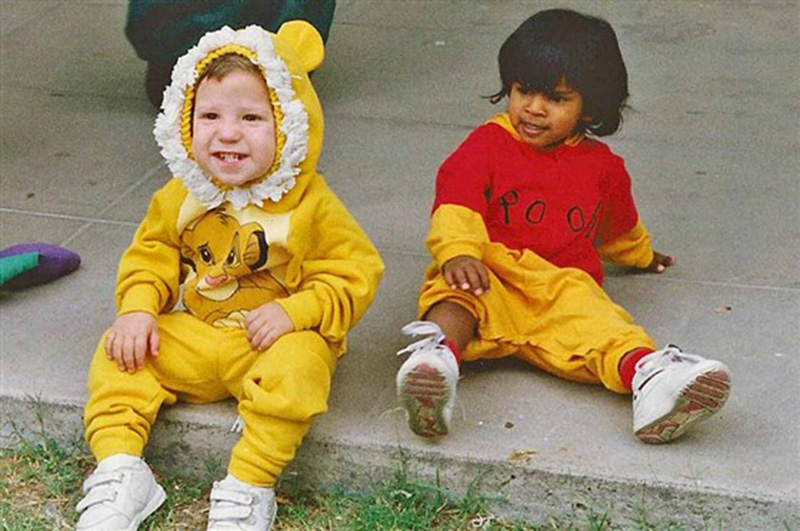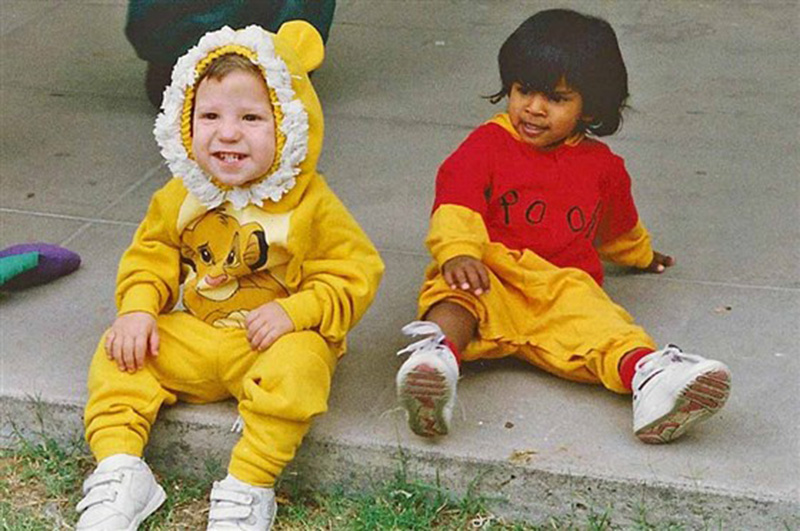 Soon these little best friends wanted to spend time together outside of preschool, and at this point their parents had met each other and they happily agreed.
Matt and Laura's earliest memories are being together during the weekends on play dates and taking trips to the movies, with their parents chaperoning the little lovebirds. Matt was even known to hold Laura's hand during the scary parts of movies.
The two were cutely and sweetly infatuated with each other.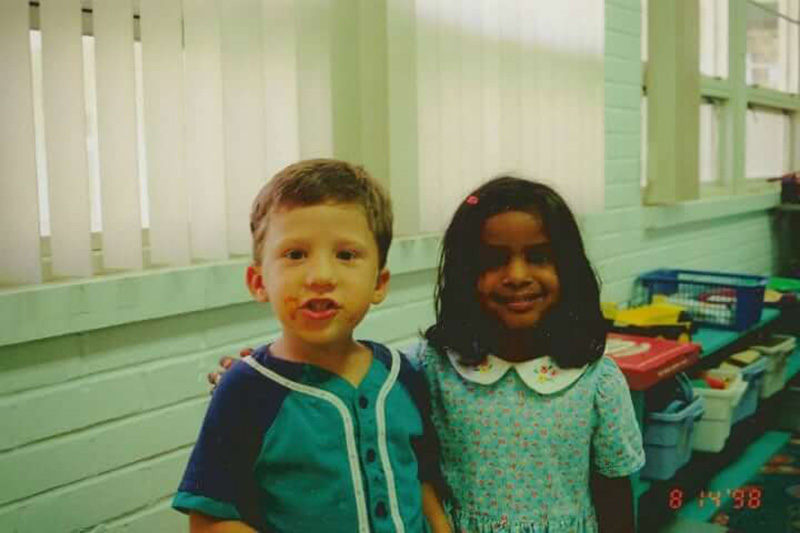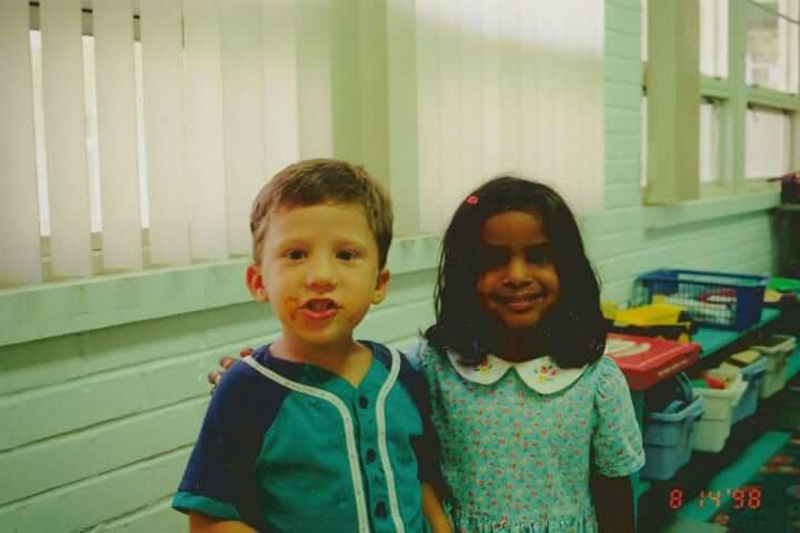 Matt may have spent a lot of his time trying to impress Laura with Lion King quotes, but Laura regularly impressed him! She was able to teach Matt some of the most important skills in childhood; such as how to swing on the swings, how to draw rolling hills and even how to eat string cheese the right way.




As adults we may think these lessons are trivial, but when someone teaches them to us as children, they can become the moments we remember for the rest of our lives.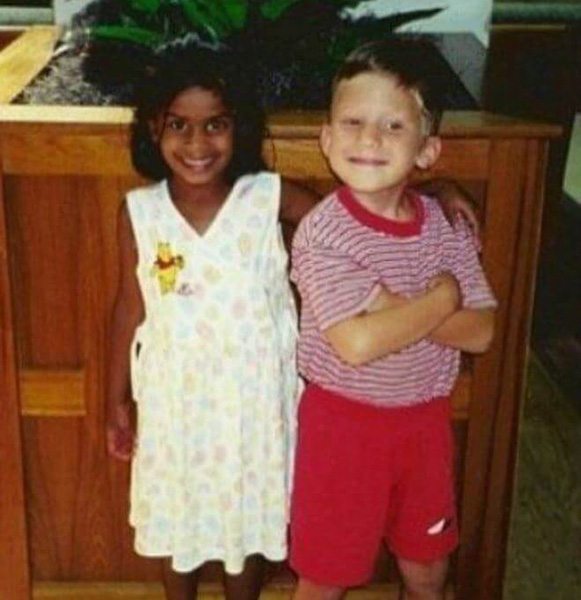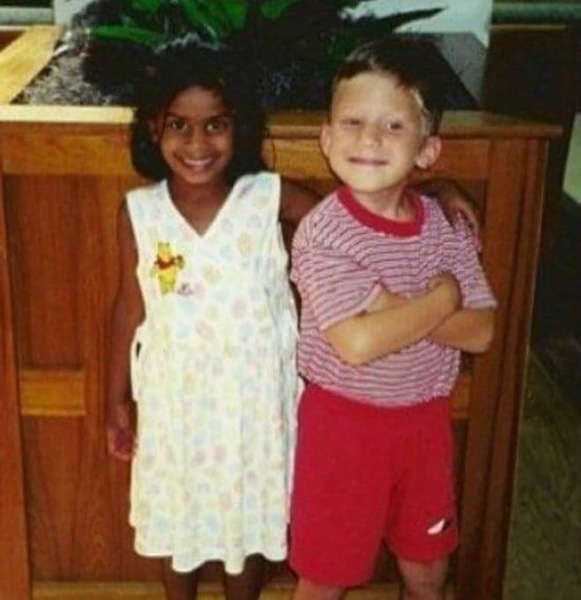 One day, 3-year-old toddler Matt stood up in front of his entire preschool class and declared that he would one day marry Laura.
"When you like someone, you just kind of stand up and say it," he explained, which is exactly what he did.
The class burst out into cute giggles and laughter, but 3-year-old Matt responded by saying, "Just you wait!"
Little did they know, his statement wasn't that far off.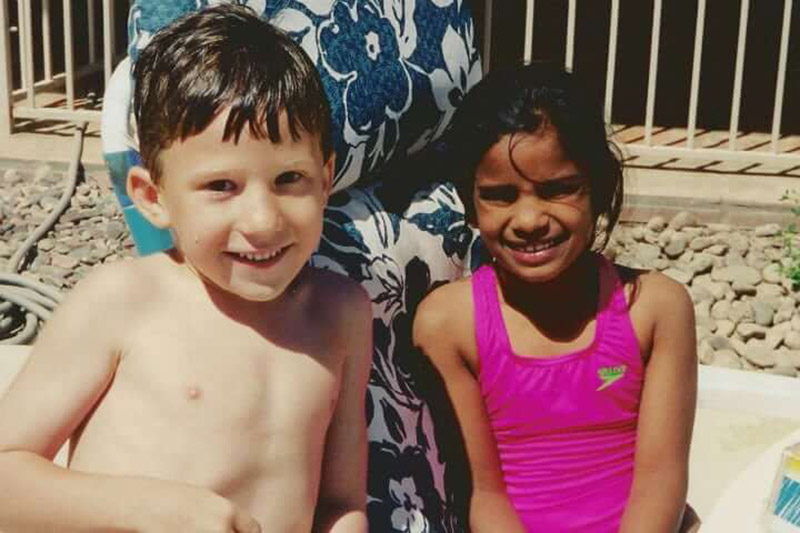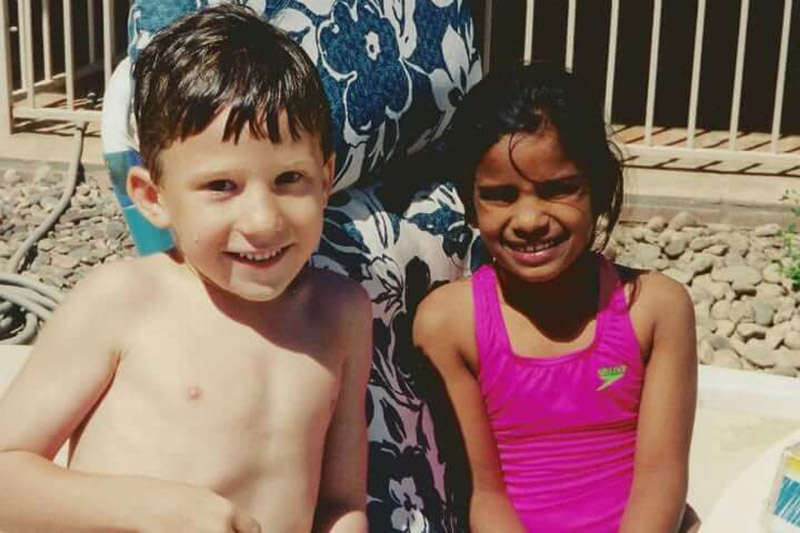 No one took Matt's cute declaration seriously, and he and Laura stayed best friends throughout preschool. They continued to have a great time on playdates outside of school and always came to each other's birthday parties.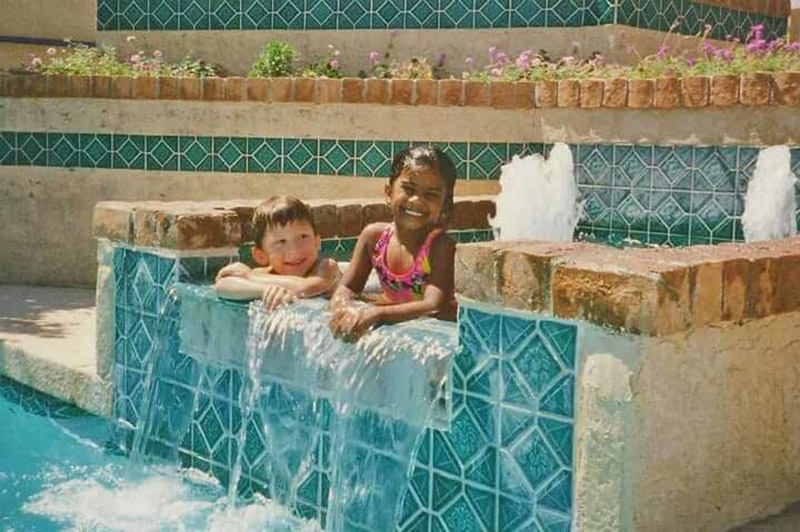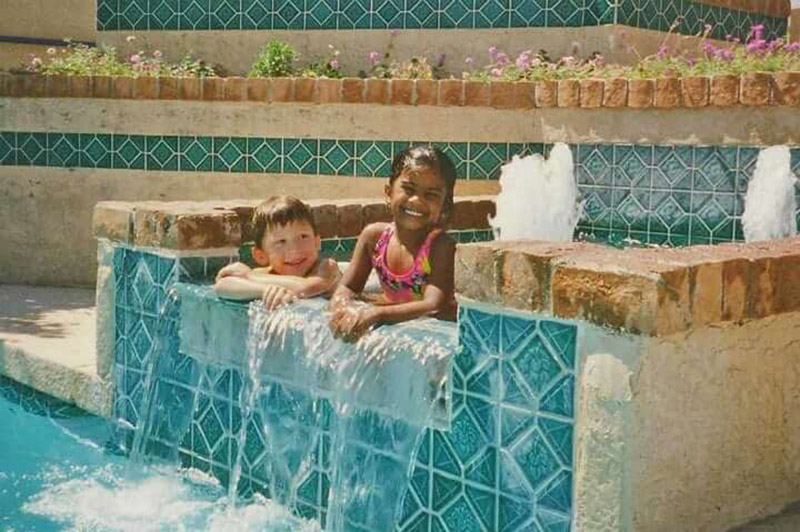 As preschool graduation came, the first test in their relationship was soon to come: kindergarten.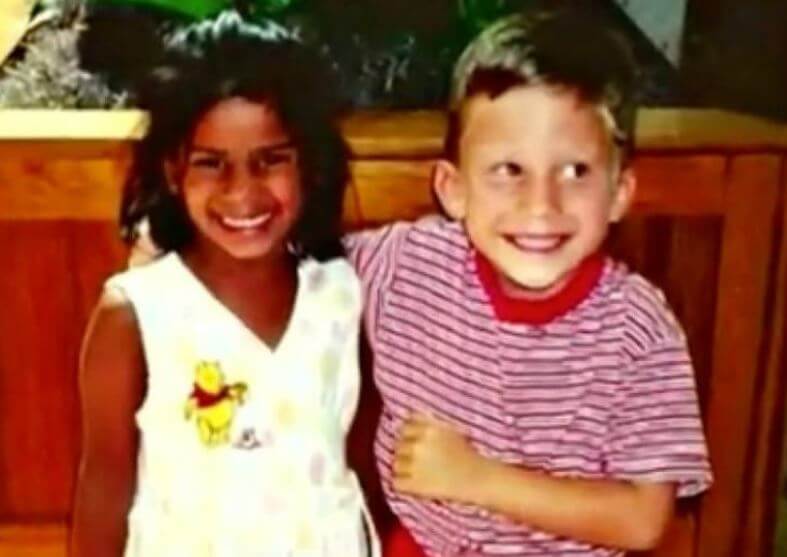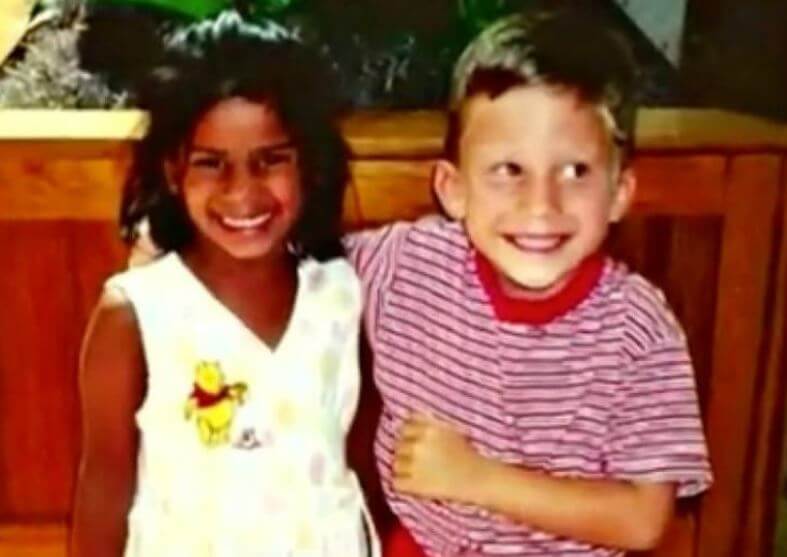 While most children are anxious and excited to see if they'll be put into the same class as their beloved friends, the two found out that they would be attending different elementary schools.




Their school enrollment was decided upon where they lived, and wasn't a deliberate choice by their parents, as they lived in different areas of town with different assigned elementary schools.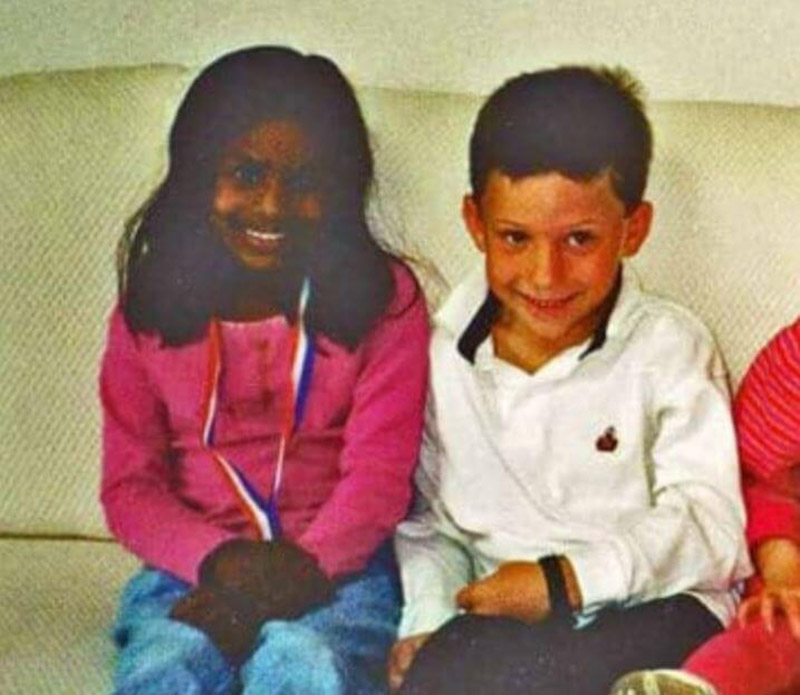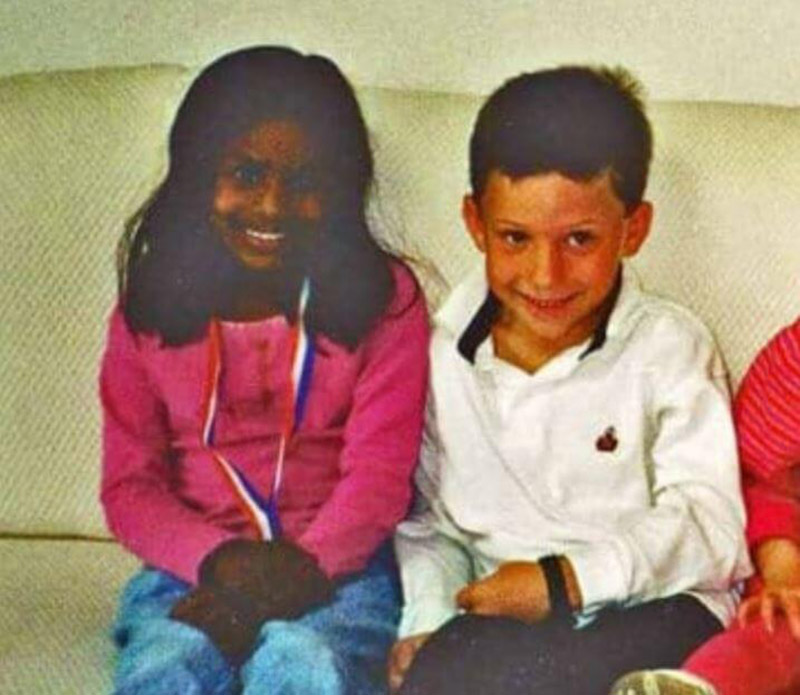 The best friends were upset when they realized they wouldn't be able to play together as much anymore, but their parents assured them that they would still get to play together on the weekends as much as possible.
Matt and Laura went to different elementary schools and while initially playing together often on the weekends, life got busy and the two of them began to see each other less and less. As the years passed, they slowly lost touch and their only form of communication was when their families would send each other Christmas cards.
While the two of them missed each other, they were busy with their new schools, homework and with new friends. Several more years passed and the two old friends no longer eagerly awaited each other's Christmas cards. They were growing up and living their own separate lives.
It's common for us to have childhood sweethearts, but as we grow up, we have new experiences, meet new people, and it's easy to forget the tender and pure feelings we had as children in the past. As high school began, Matt and Laura had grown up and moved on…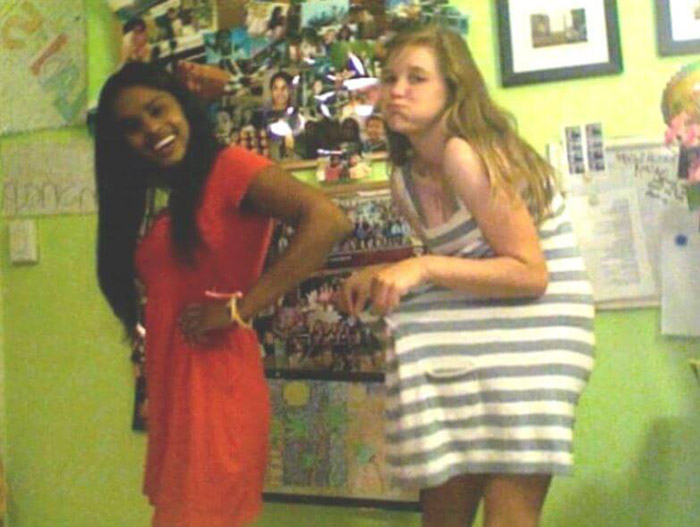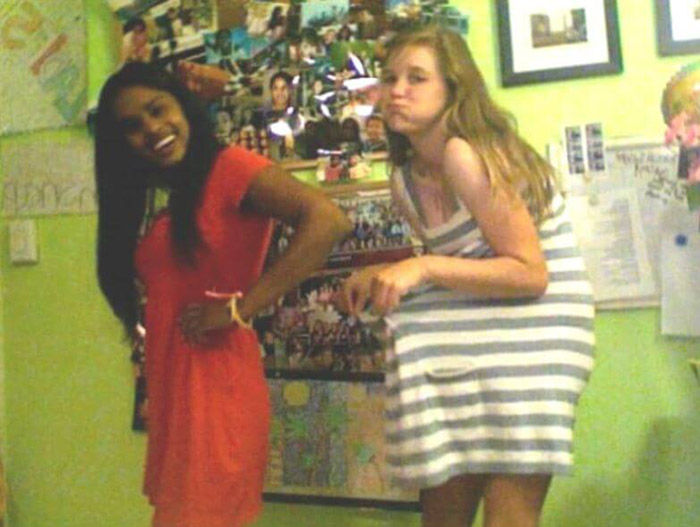 Then something incredible happened. In the fall of their freshman year of high school, with Laura and Matt again being at two different schools and out of touch for nearly a decade, Laura was looking through her friend's phone and she recognized a familiar name from her past: It was Matt Grodsky!
Sweet childhood memories came flooding back and Laura was shocked to see Matt's name again. She asked her friend how she knew Matt and apparently, the two had met in middle school. Suddenly, the world was feeling much, much smaller!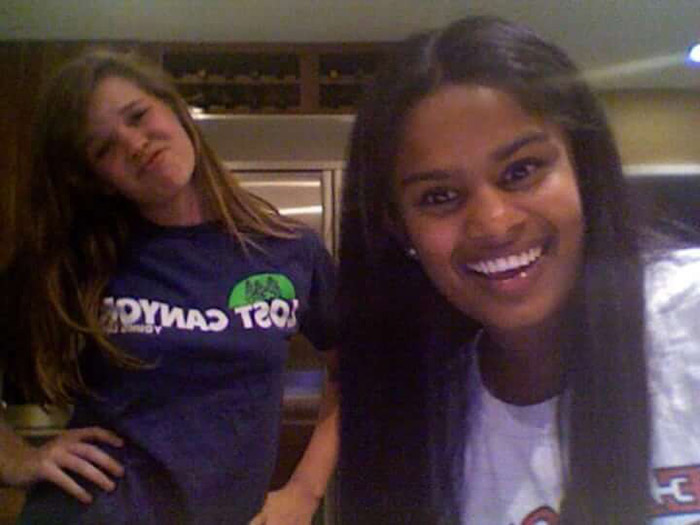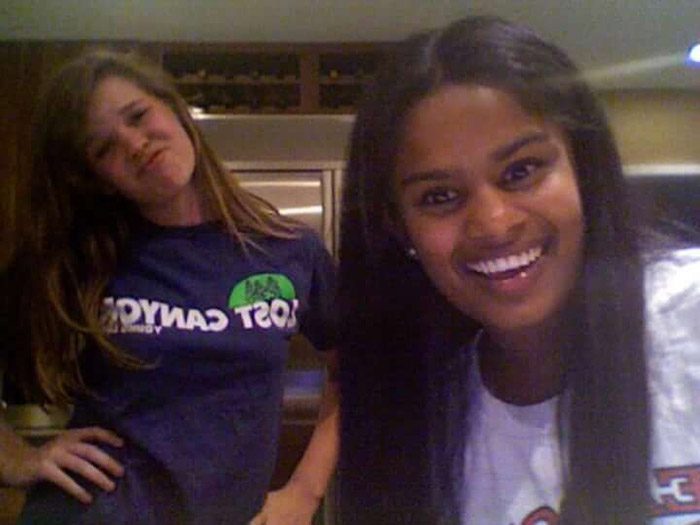 Laura told her friend about her and Matt's preschool romance and how close the two of them were. She thought it best not to think too much about it, but her friend had other ideas…




Immediately after Laura finished telling her friend about her and Matt's preschool romance, her friend had a crazy idea… She wanted to set Matt and Laura up! Laura's friend knew her pretty well and thought this could be a great match for her.
Laura was hesitant at first. After all, she didn't know anything about Matt anymore. The two hadn't spoken in years. There was no way things would be the same. Or would they?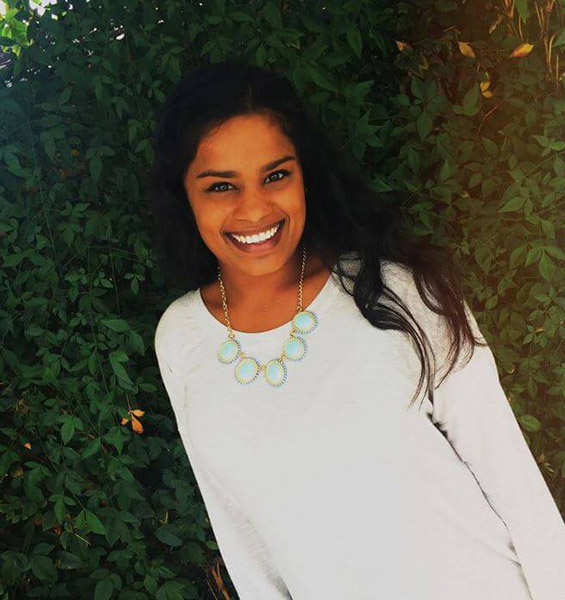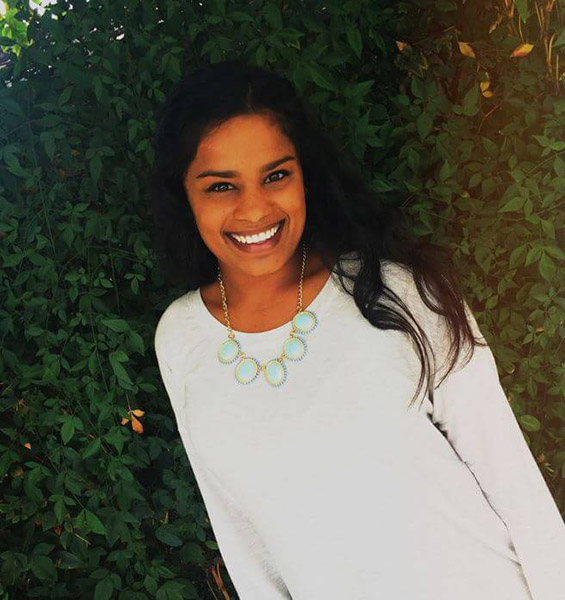 Laura was understandably nervous at the idea of being set up with Matt. She wasn't only nervous, but she wasn't even sure if she should really have a boyfriend at the time.
Laura told People magazine, "I was a freshman in high school so I was like, 'I don't think so!'" Yet despite her reservations, Laura's friend had a good feeling about her idea for their match and she went ahead and gave Laura's number to Matt.
The two of them never expected the reaction they received from Matt!
Not long after Matt saw Laura's number, he texted her immediately and shortly after the two were talking regularly and agreed to meet. They set up a date and decided that they would go see a movie together just like the old times.
When the two of them were together, they immediately felt as if no time had passed. Matt told People magazine that he knew it was love at first sight. Just like when they were in preschool, Matt and Laura hit if off right away! They officially started dating and became boyfriend and girlfriend.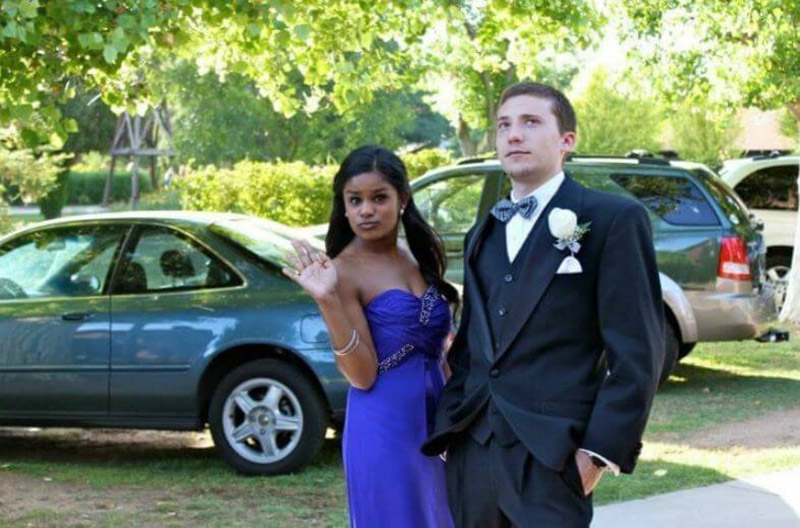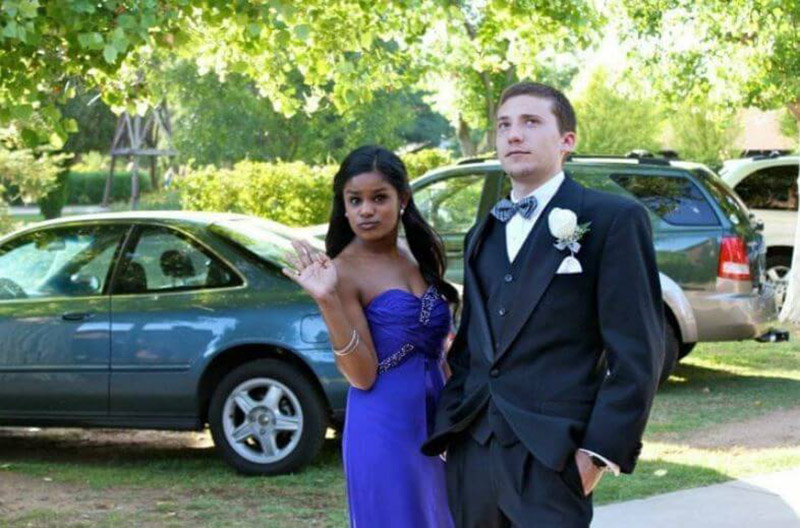 While the two lovebirds still went to different high schools, things were easier as they could both drive and see each other regularly. They were again inseparable, accompanying each other to high school dances and other functions.
When it came time for college, another challenge arose as they were both accepted to different colleges, and this time in different states.
"Right after we graduated from high school, we were pretty hesitant. We were like, 'Do we stay together? Do we try to make it work?'" Laura explained.
They deeply loved and cared for one another, and wanted to make it work. They decided to stay together, with Laura going to Northern Arizona University, and Matt going to Columbia College Chicago, more than 1,600 miles away. It wasn't easy for them, but they talked on Facetime every day, watched "Friends" together on Netflix, and visited each other as often as they could, figuring out a workable schedule that let them see each other.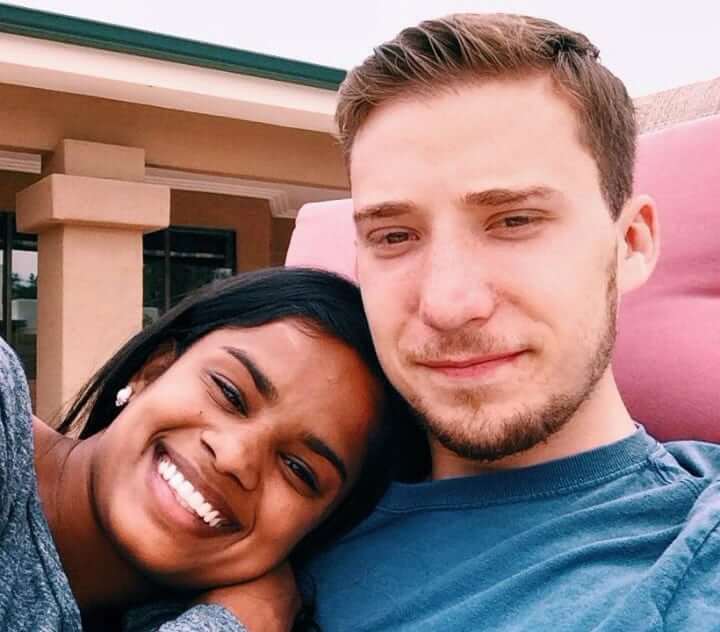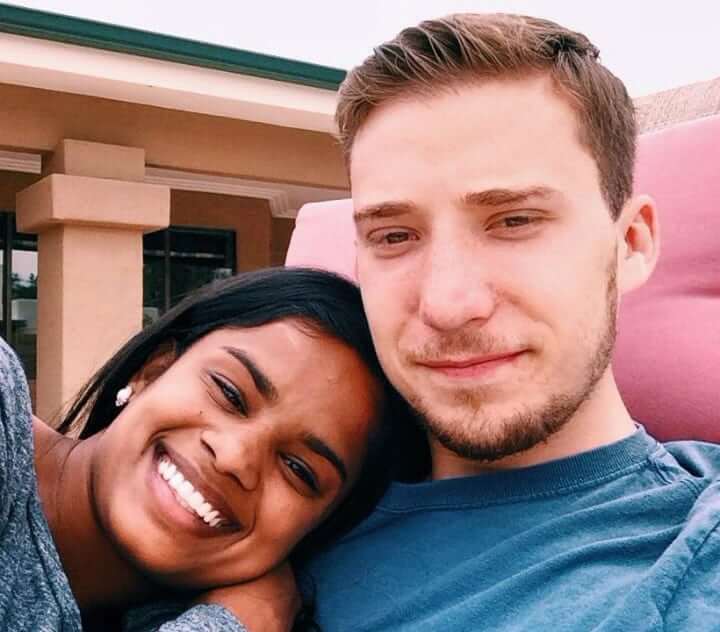 They both realized that they truly wanted to be together. But the distance between them was becoming more and more of a challenge for both of them — especially for Matt. He knew he had to do something about it.
It was already the beginning of their senior year in college, and Matt knew he wanted to celebrate the two of them starting their senior years in a great way. He planned a sweet surprise date for the two of them to go to their old preschool where they first met and to have a picnic! He thought it was the perfect symbol for them to celebrate their relationship: going back to the place where it all started.
Yet Matt had something else planned as well.




"I convinced Laura that we were going to a picnic at the preschool. We had just finished up our junior year of college, so I framed it as a nice relaxing date," Matt told the Huffington Post.
Matt was visibly nervous while driving to the preschool, fidgeting in his seat quite often, according to Laura. Laura too was excited to visit their old preschool together and to celebrate their love. As they were walking through the preschool's field, Matt unexpectedly got down on one knee, and asked Laura if she would marry him.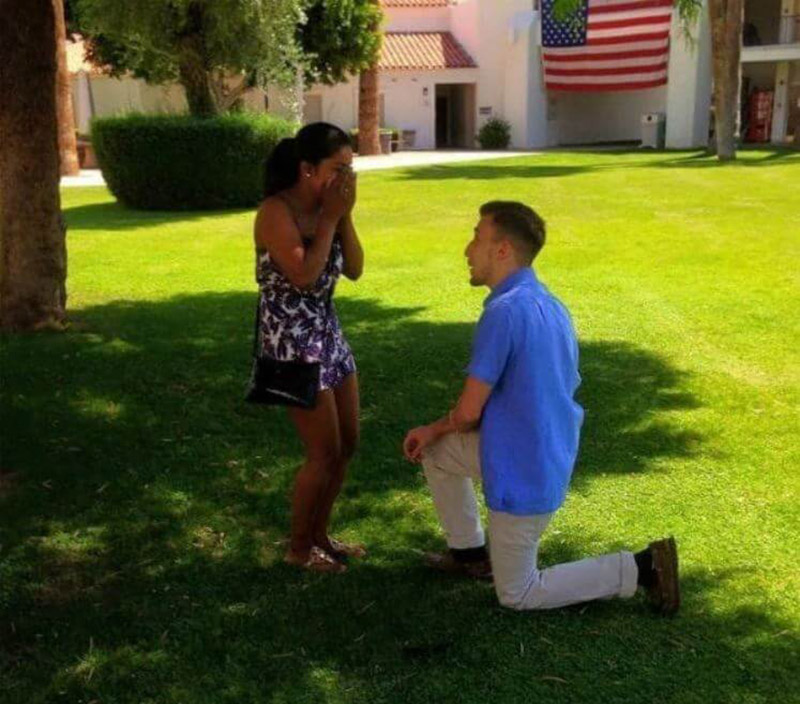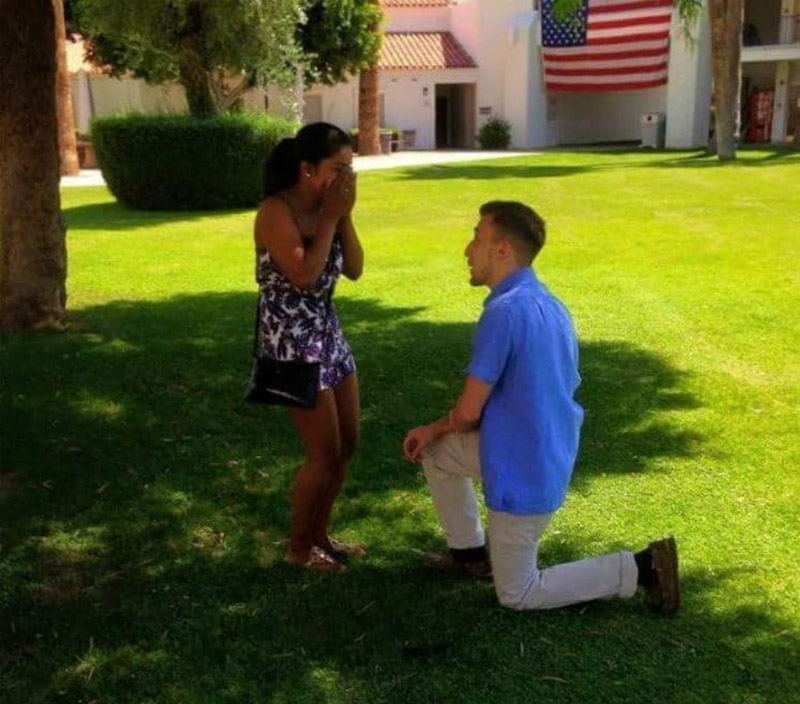 Laura was shocked. "I was like, 'Oh my gosh, is this happening?' I saw the ring and was like, 'This is gorgeous. I'm so happy with it.' I had no idea," she told People magazine. But of course, she said, "YES!"
Matt had bought their engagement ring two months prior, having secretly asked Laura's dad for his blessing and receiving it. He also stationed his brother to be waiting at their preschool so he could position himself perfectly to take a photo right at the moment that he proposed. Matt's brother also brought out a picnic basket, the very same one that Matt's dad used when he proposed to his mom; full of bridal magazines and sparkling cider, and then left the newly-engaged couple to enjoy their memorable picnic together.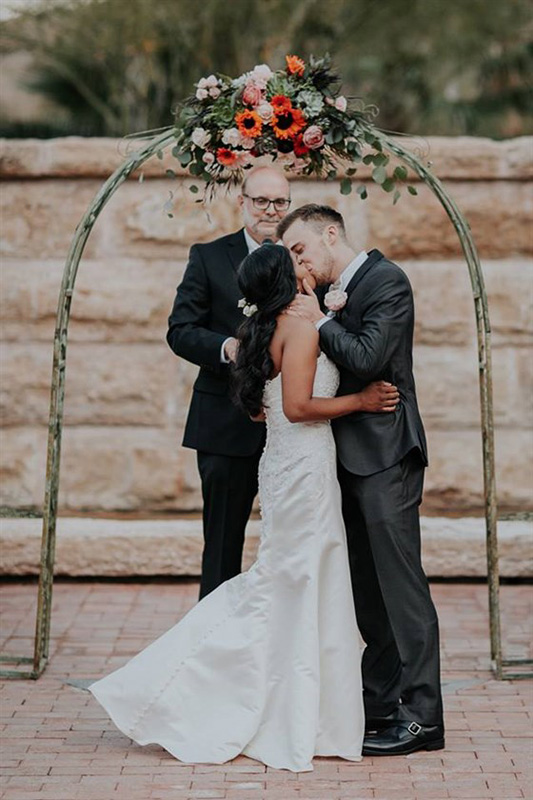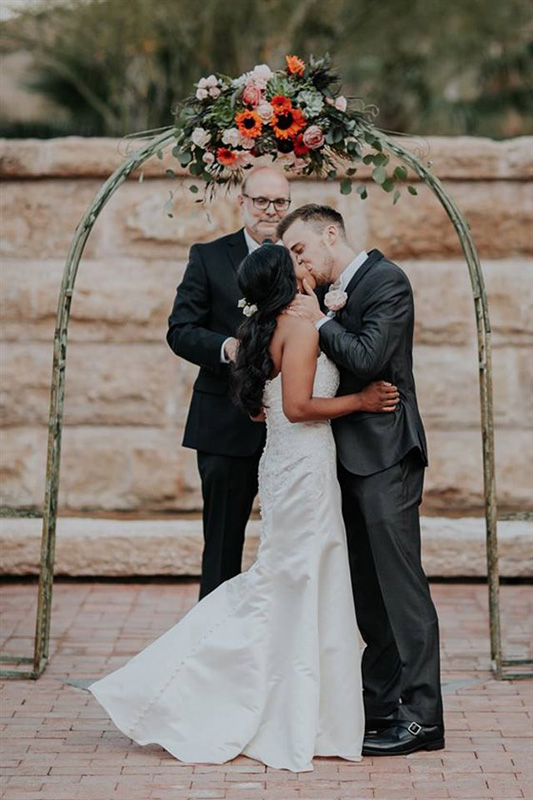 "It was great being surrounded by everyone who played a part in bringing us together," they said about their wedding.
Matt's uncle, who officiated the marriage, put it best during their ceremony: "For most kids in preschool, it's about finding your snacks and your sleeping mats, but for them it was about finding their soulmates."
What began as a 3-year-old standing up in front of his preschool class and declaring that he would one day marry his best friend Laura, turned into a loving and beautiful couple, and a husband who kept his childhood promise.
Did you have a childhood sweetheart?
Let us know in the comments.
You are Loved.
See Also: Loving 99-Year-Old Husband Walks 6 Miles Every Day To Visit His Wife In The Hospital (True Love Exists)