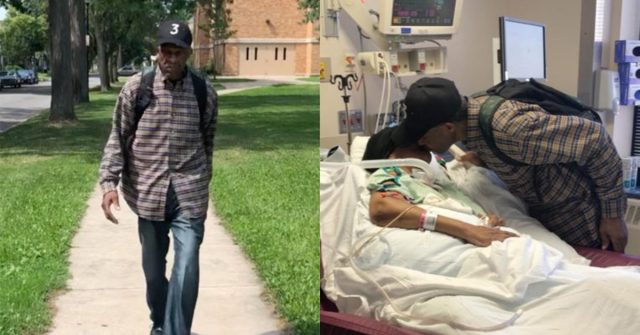 Luther Younger is a 99-year-old loving husband who, rain, shine or snow takes a 6 mile walk every day to visit his wife of 55 years in the hospital. He calls her the "sweetest cup of tea" he's ever had, and he can't bear to live a single day without seeing her.
Luther's wife, Waverlee, was diagnosed with a brain tumor 9 years ago, and doctors thought she'd have just five years to live. According to the couple's daughter, Lutheta, both of her parents have remained extremely strong.




Over the last nine years, Waverlee has been in and out of the hospital, sometimes for months at a time. Luther always stays by her side, encouraging her, showering her with love, affection and their daily kiss. After he walks to the hospital to visit her every day, he often decides to sleep there and keep her company, even if it means sleeping on the floor.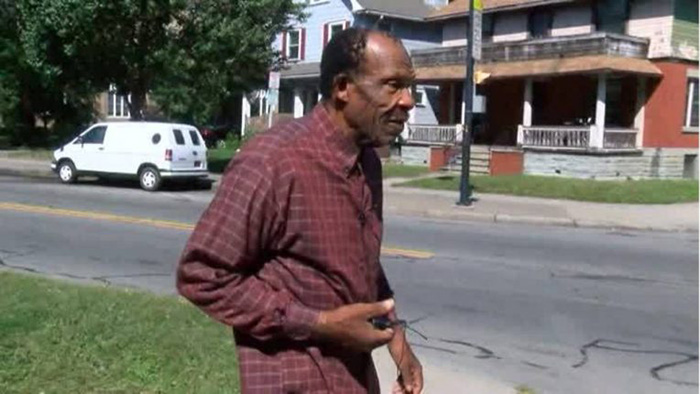 Luther could get a ride every now and then or even take the bus, but he says that he prefers to walk the whole journey to help clear his mind and to reminisce about his wife.
"I got a wife. I don't want to wait on the bus. I want to go up there to see my wife," he said.
Passersby often recognize Luther and stop to chat or offer him a ride, but he declines their kind offers. His daily walk is proof of how much he truly loves his wife.




"She is a beautiful lady and she treats me as a person is supposed to be, she made a man out of me. That's why I love her, because she's tough. She's not weak. That's the kind of woman I want."
"I love her because she was tough. She wasn't easy. She was the type of person, if you didn't work, you got to go. And I had to work. And she helped me with all my kids. They weren't none of her kids. That's why I'm sticking with her because, if it hadn't been for my wife, I wouldn't have made it," Luther lovingly explained.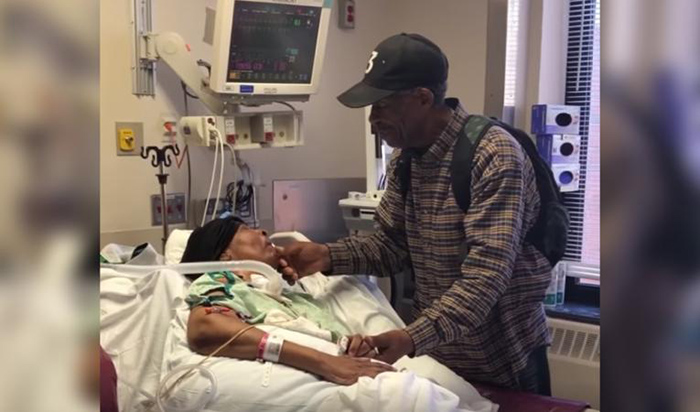 Their daughter, Lutheta, said that she would prefer that her dad accept rides some of the time, especially on extremely hot and snowy days, but Luther insists on walking himself so she just lets him have it his way.
"My dad says it keeps him alive, it keeps him going.. He's always cared about her the way he does [now]. He loves my mom, He'll do anything for her," his daughter said.
While walking six-miles each day in the heat and snow would be too much for most of us, when you've walked through life with someone, what's another six miles? Luther is always sad to leave his love before returning home, but he knows that each tomorrow, regardless of the weather, he will be on his way to see his "sweet cup of tea" again.
Watch the beautiful video below of Luther going to visit his wife:
You are Loved.
See Also: Loving Husband Spends 2 Years Planting Thousands Of Flowers For His Blind Wife To Smell To Get Her Out Of Depression