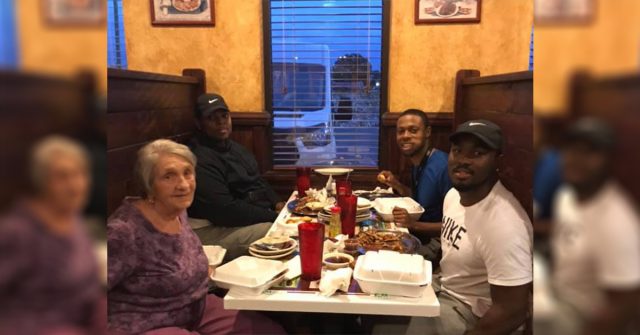 Sometimes when we are secretly hurting inside, the kindness of strangers can be such a beautiful gift.
When Jamario Howard and his friends were at a local restaurant eating dinner, he noticed an older woman eating alone, and something about her made him feel compassion. "I'd hate to have to eat alone," Jamario thought. Little did he know, the older woman had lost her husband previously and was taking herself out to eat the night before what would have been their 60th anniversary.
Jamario decided to say hello to the woman, and he shared the experience online;




"So tonight JaMychol Baker Tae Knight and myself went out to eat at this place called Brads in Oxford, and after us sitting there a while waiting on our food I noticed an elderly woman sitting alone. My exact thoughts was "dang I'd hate to have to eat alone". So after thinking about it a minute I walked over to her and asked if I could sit with her. She said yes and we talked for a minute and after a while of talking she told me she lost her husband and that tomorrow would have been their 60th anniversary. I instantly gave my condolences and asked her to come eat with us, which she was excited to do. The point in this is always be kind and be nice to people. You never know what they are going through. This woman changed my outlook on life and how I look at other people. Everyone has a story so do not judge! And people I can't stress this enough. GO SEE YOUR MOM AND YOUR GRANDPARENTS. They miss you!!"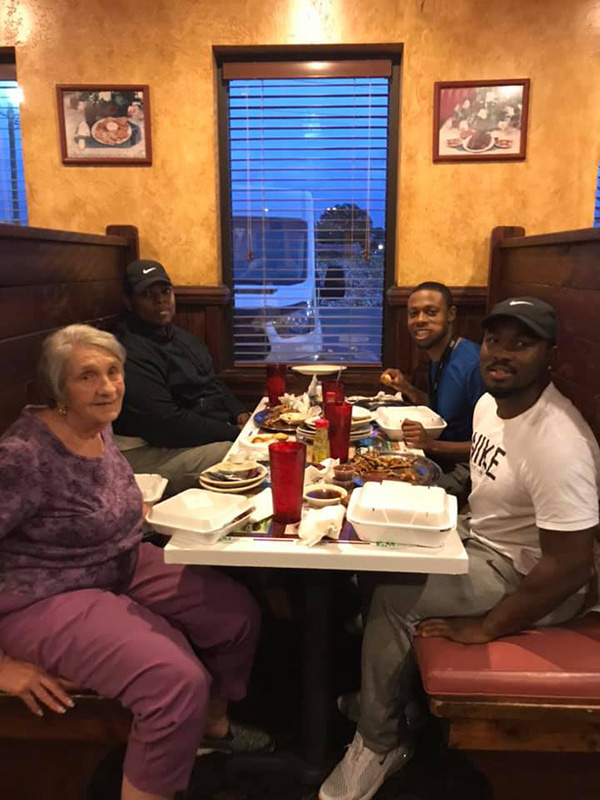 You can tell by the smile on the woman's face just how much this encounter of kindness meant to her: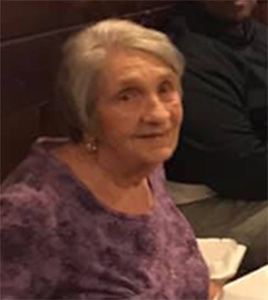 Life can often feel sad, painful and lonely for our beloved older generation who have lost their husbands or wives. When for most of their lives they had a loving companion to do and share everything with, the transition to being alone can be very difficult. Small acts of kindness such as being together for a meal can be a wonderful breath of fresh air for their beloved souls.
If you know someone or see someone this week who you think might be lonely, consider inviting them out for dinner, or even just give them a call and let them know you care. The love you share with them will not be forgotten.
You are Loved.
See Also: Loving Mom, 98, Moves Into Care Home To Look After Her 80-Year-Old Son Because "You Never Stop Being A Mum"