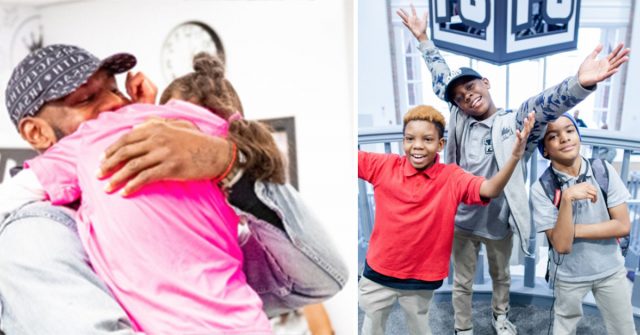 With so many children falling through the cracks of the public education system, LeBron James decided to use his own resources and influence to make a real difference; by showing love to these children who need love the most.
He opened the I Promise school which accepts children who have been declared "irredeemable" based on their behavioral issues or social circumstances. Recognizing that real change would require a lifelong commitment rooted in research and executed with care, LeBron made a long-term commitment to the youth in this community.




Each year, Akron Public Schools identifies a new class of students that by third grade, have already fallen behind their peers. With research showing this is a critical time to intervene, LeBron's foundation wraps its arms around these kids and supports them with the resources, mentorship, and encouragement they need to stay on track towards graduation.
The I Promise School opened in Akron, Ohio in 2018 and currently has 240 students which are 3rd and 4th graders. While these children previously had the lowest grades and test scores in the district, after receiving the loving attention that they needed in LeBron's I Promise school, they are now outperforming schools all over the state.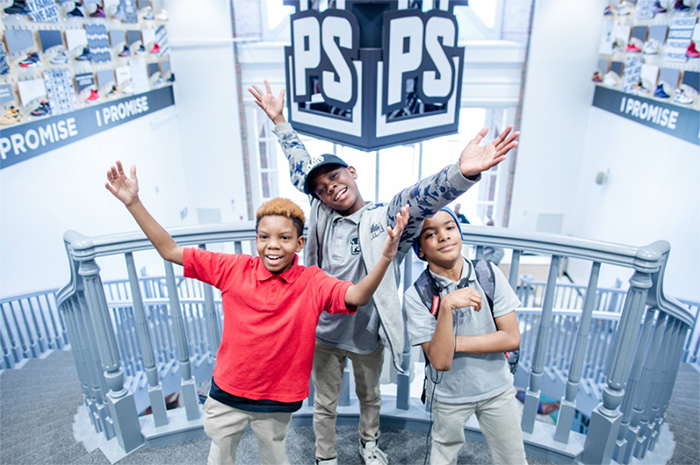 In just the first six months of classes, 90% of the children who were once labeled "irredeemable" students have outpaced the performance of surrounding districts in both math and reading goals. The New York Times reported that the "students' test scores increased at a higher rate than 99 out of 100 schools nationally."
"For the average student, your percentile doesn't move that much unless something extraordinary is happening," Akron public school coordinator Keith Liechty explained.
When students enter the hallways of the I Promise School, they are regularly surrounded with hugs and high-fives from staff, who often dance to the famous song "We Are Family" by Sister Sledge. The students are showered with compliments as they walk through a buffet of breakfast foods. While most might expect that this is some sort of special occasion, at LeBron's school, this is just a normal Monday.
LeBron's mission in starting the school was to prove to the state's educational system that it can be changed to empower, encourage and include even the most troubled of students.
"These were the children where you went and talked with their old teachers, and they said, 'This will never work,'" I Promise executive school director Dr. Michele Campbell said. "We said give them to us."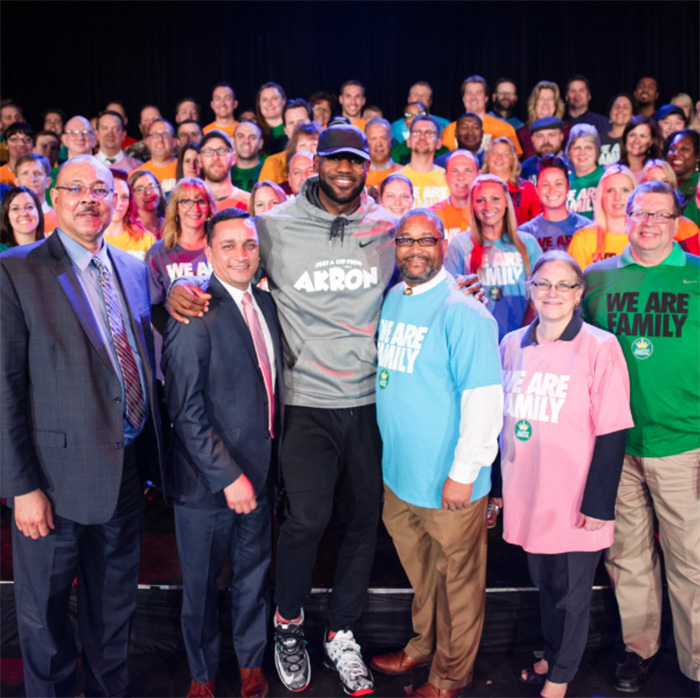 In a combination of funding from LeBron's foundation and from the state, the I Promise school is able to provide a free food pantry for students and their families, a GED-testing program to help educate parents alongside their kids, and a truly wonderful counseling center which meets the children's deeper needs by providing trauma, health, and legal resources for them and their families.
No child should ever be left behind, and when children fall through the cracks of the schooling system, it is because of the system. It means that we need to take responsibility and update our schools in a positive way by adding adequate resources, counseling centers, food pantries, and well-paid teachers to meet the needs of our future generations.
The incredible test results from LeBron's school show that when schools are designed to provide the love and support that every child needs, that students who were once troubled and failing can become educated and high scoring superstars.
You are Loved.
See Also: The Compassionate Leonardo DiCaprio Has Raised Over $100 Million For Charity